It's OK to look up — good news about asteroids, Ukraine and D.C.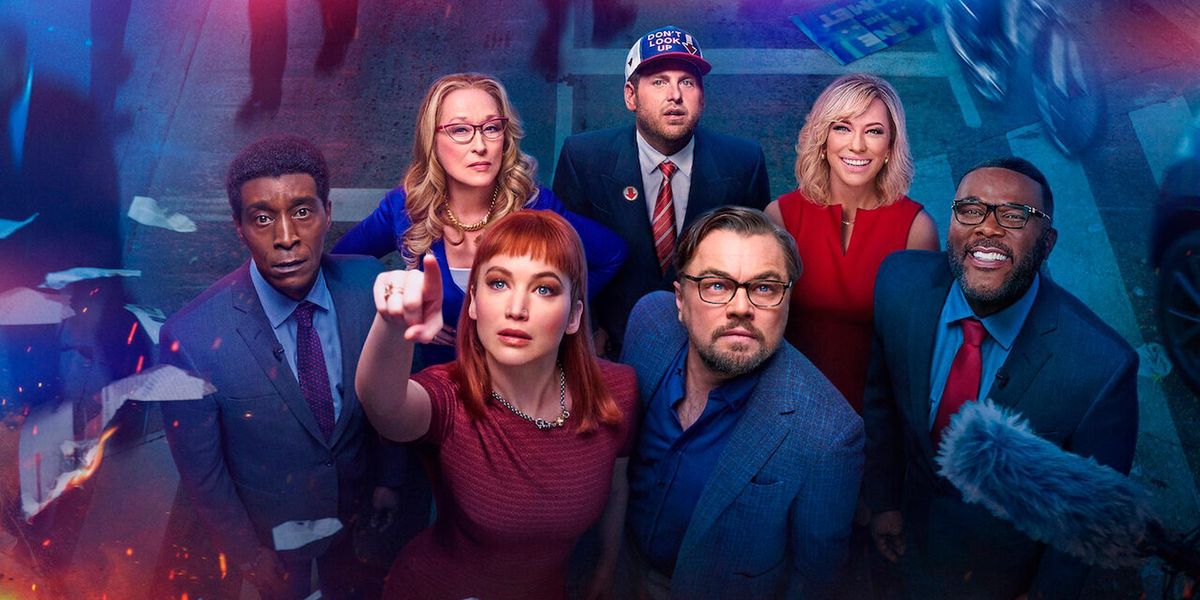 Aftergut, a former federal prosecutor in San Francisco, is co-counsel to Lawyers Defending American Democracy.

March 1 was a good day. We learned that Asteroid 2022 AE1, a heavenly body large enough to do real damage and thought to hit Earth on Independence Day 2023, will miss us.
Of course, the climate apocalypse, symbolized by the meteor hurtling toward Earth in the recent pop film "Don't Look Up," is still before us. But if you scan the headlines from the past week, some positive light shone through, but time will tell its duration.
---
Internationally, in Ukraine, for the moment at least, David has Goliath stumbling.
Ukrainian President Volodymyr Zelensky has established himself as a global hero, inspiring resistance in his country, world-wide demonstrations, and a rebirth of the European Union as a powerful, unified force.
Autocratic leaders in Hungary and Poland, whose knee-jerk response is usually to back Russian President Vladimir Putin, have opposed the invasion. Neutral countries that usually stay silent have taken sides against Putin, Finland even contemplating aligning with NATO.
The Russians, supposedly masters of propaganda, are losing the battle for the narrative day after day. On March 1, former Soviet Premier Nikita Khrushchev's granddaughter lambasted Putin.
Sign up for The Fulcrum newsletter
The world has unified in applying severe sanctions against Putin, and, while not likely to stop his mad and illegal assault, will soon take a deep bite out of the Russian economy and build a foundation for national opposition to the war and potentially to him. The Wall Street Journal reported on March 1 that traders will not buy Russian oil for fear they will get stuck with it.
On March 2, Russian oil, gas and bank stocks collapsed on the world market. You can't run a war on economic fumes. Television cameras captured Russian citizens standing in impossibly long bank lines to withdraw cash.
In Washington, the House committee investigating the Jan. 6, 2021, insurrection reported new activity. On March 1, it subpoenaed six Trump lawyers. That list included Cleta Mitchell, who was on Donald Trump's infamous phone call to Georgia Secretary of State Brad Raffensperger during which Trump asked him to find 11,780 votes to overturn Joe Biden's victory in the state, and Kenneth Chesebro, who reportedly played a role in the forged electoral slates that the Trump campaign arranged to have sent to Congress for the electoral vote count.

The same day, momentum built toward Republican support in the Senate for Biden's Supreme Court nomination of Judge Ketanji Brown Jackson, a Black woman with a stellar resume. The highly regarded Republican lawyer William Burck, who represented Trump's White House counsel Don McGahn, followed two esteemed conservative former federal judges in endorsing her nomination.
On March 1, House Minority Leader Kevin McCarthy said that it was "unacceptable" for fellow GOP Rep. Marjorie Taylor Greene to have stood on a podium with neo-Nazi Nicholas Fuentes on Feb. 25. The day before, Senate Minority Leader Mitch McConnell had also excoriated Greene. These actions show shared American values still working in party leadership amidst the damage done to them by disinformation and political fear over the past five years.
Those shared values showed themselves again on March 1 in the unusual fact that 201 House Republicans and 221 Democrats joined together to pass the Emmett Tillett Anti-Lynching Act. Till was a 14-year-old African-American boy whom Mississippi Delta racists murdered in 1955, after he was falsely accused of whistling at a white woman. They weighted his lifeless, beaten body and threw it in the river.
Social media companies have gotten more aggressive about hateful speech and disinformation. On March 1, Twitter suspended the account of U.S. Senate candidate Vicky Hartzler for an anti-transgender tweet attacking "men pretending to be women." On the same day, YouTube took a similar aggressive approach by blocking channels linked to Russian media outlets RT and Sputnik.
All these are good things. It's okay to look up.