America Talks and NWOC lay a foundation for the future
https://twitter.com/saramswann?lang=en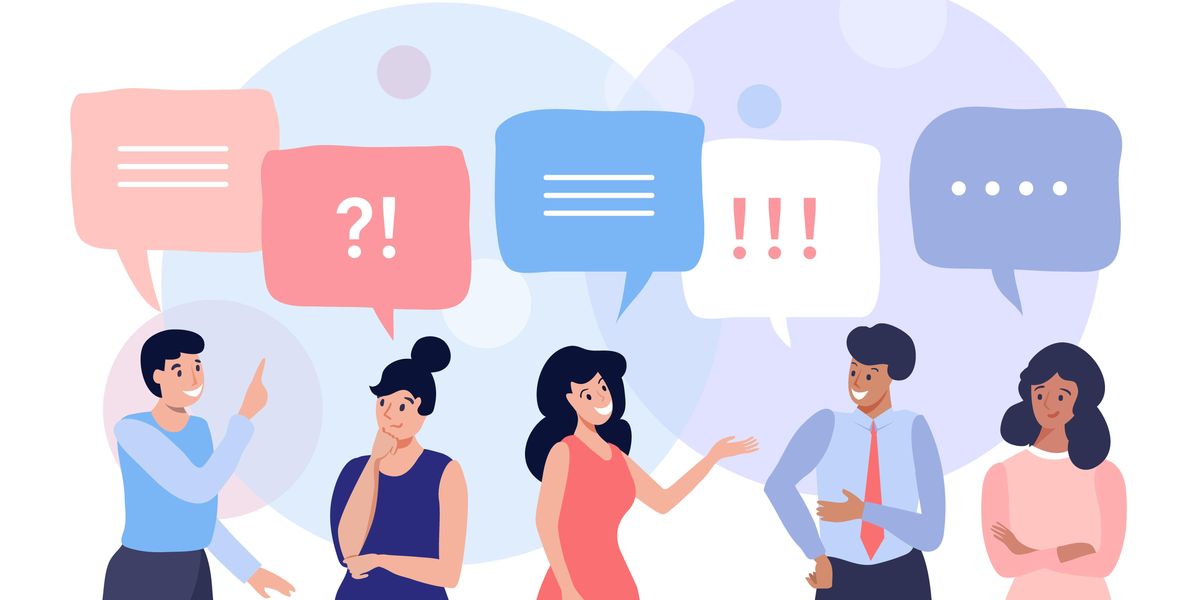 Color_life/Getty Images
Having civil conversations about politics can feel like a daunting task, but it doesn't have to be that way.
To foster better discussions the focus should be on finding common ground, rather than concentrating on divisions. That's the aim of the National Week of Conversation, which concluded on Sunday.
While the event series is now over, democracy reform organizations are already looking to the future on how to continue these types of conversations, both on a larger scale and in everyday life.
---
The fourth annual National Week of Conversation kicked off on June 12 with America Talks, an event in which people were matched in one-on-one virtual conversations or small group discussions with individuals of differing political views. This led into a week of events hosted by democracy reform organizations to spur further dialogue and build connections on important issues.
When this initiative first launched in 2017, the Listen First Project and its member coalition hosted hundreds of conversations. But now, that reach has soared to more than 30 million people, said Graham Bodie, COO of the Listen First Project and a member of the America Talks team.
Part of that boost in participation is thanks to America Talks and the National Week of Conversation's inaugural partnership with USA Today and its network of 250 local news outlets. Leading up to the event series, USA Today invited readers to learn more and take part in the conversations.
Sign up for The Fulcrum newsletter
"By several measures I do think we succeeded in lifting the general spirit of the Listen First coalition and turning people's attention to a different way of being," Bodie said. "When we engage in those conversations we realize we have a lot more in common than the politicians would have us believe."
Moving forward, the Listen First coalition will be working on growing its base even more, especially when it comes to diversity. Overall, the participants in this year's events leaned white and progressive, Bodie said. For instance, during the one-on-one conversations for America Talks, there weren't enough Republicans to match up with Democrats.
John Gable, CEO of AllSides and a member of the America Talks team, said having political balance and diversity at these events and in conversations is critical to the outcome.
"Getting a bunch of progressives together at Berkeley to talk with each other does no one any good in the same way that getting a bunch of conservatives together in Texas doesn't," Gable said. "So it's not like the conversations weren't good if there's no political balance, they just didn't have any impact on the core mission we have."
Tying conversations to a specific issue area can help foster better diversity in a variety of ways, including political affiliation, Gable said. For future events, the Listen First coalition is looking to host discussions about current hot-button topics and issues in the news.
To have more productive conversations in everyday life, both Gable and Bodie agree that the focus should not be on what the other person thinks, but why they think that way.
"If you take the point of view of being truly curious about why they feel a certain way — not just what they feel — and ask questions to really understand, that completely changes the entire conversation," Gable said. "And usually if one person does it, the other person follows."