Staking a presidential bid on battling big money in politics fails for Bullock
https://twitter.com/saramswann?lang=en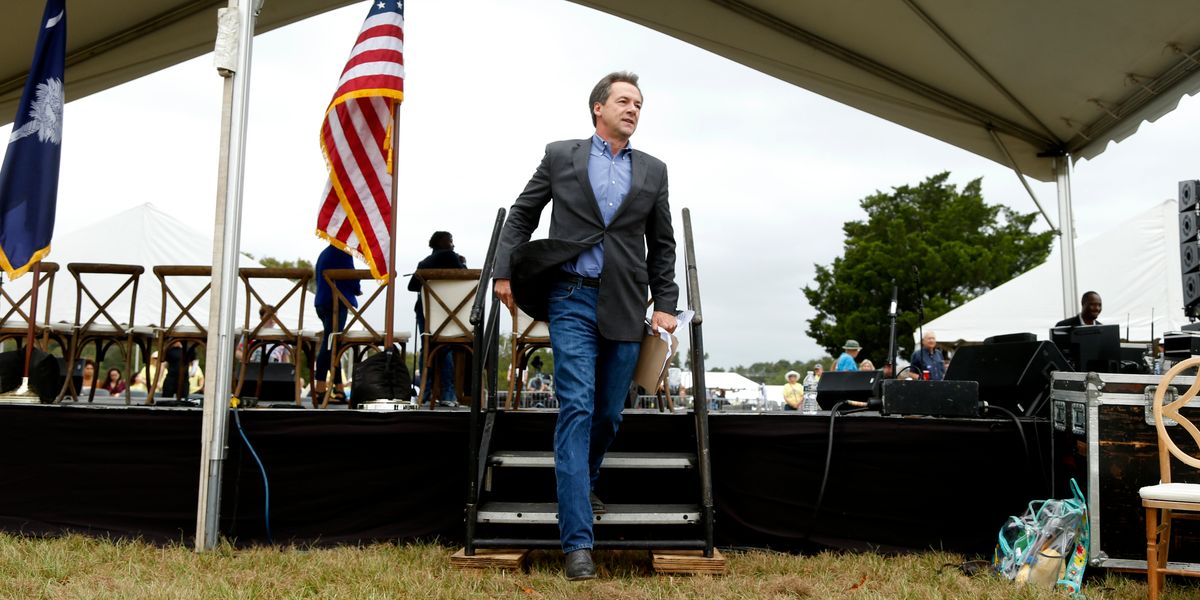 Brian Blanco/Getty Images
Steve Bullock, the only Democratic presidential candidate focused mainly on achieving a top goal of democracy reformers, ended his campaign on Monday.
When the governor of Montana entered the already crowded field in May, he vowed to make his bid for the White House about "one big idea" — ending the influence of big money in politics as a prerequisite for addressing the nation's other big problems, from health care coverage to climate change.
Six months later, his fundraising and statistically insignificant standing in the polls remained lackluster enough that he'd only been invited to one debate and had little prospect of being asked to another. When announcing the end of his campaign, Bullock acknowledged that "the concerns that propelled me to enter in the first place have not changed."
A handful of the remaining contenders have added other aspects of the democracy reform agenda to their own platforms, but none made it a central pillar of their campaigns the way Bullock did. And generally they talk about these issues only when asked, as happened when November's debate in Atlanta turned for a few minutes to the perception that access to the voting booth is too difficult for too many.
Sign up for The Fulcrum newsletter
---
Although Bullock's small campaign coffers and minimal poll numbers kept him out of much of the campaign conversation, his singular focus brought at least some attention to the cause of bolstering the system of campaign finance regulation. He often touted the "dark money" law he helped enact in Montana — requiring politically active nonprofits to register with the state and disclose their campaign spending — as evidence he could bring reform to Washington.
"I entered this race as a voice to win back the places we lost, bridge divides and rid our system of the corrupting influence of dark money," Bullock said Monday, but it was clear he would never be able to sell his message nationally because he would never "break through to the top tier of this still-crowded field of candidates."
While multiple polls have shown the public believes the political system is broken, Bullock's approach didn't come close to breaking through. He never scored above 1 percent in the dozens of polls used to determine who makes the debate stage.
Bullock also struggled to raise the money needed to keep his campaign alive. As of the end of September he had only raised $4.4 million — just one-seventeenth of what's been collected by the rival who's raised the most, Sen. Bernie Sanders of Vermont.
The governor made a few headlines in September when he said he wanted to be the only candidate this year — and one of only a handful in the past two decades — to accept public matching funds in return for limiting campaign spending. But because the Federal Election Commission is effectively shuttered, he could not get permission to access that funding.
Of those still in the running, many have indicated support for campaign finance changes, but only a few have made a point to mention it in a prominent venue like a debate stage.
Of the candidates in the top tier, Sanders, Mayor Pete Buttigieg of South Bend, Ind., Sen. Elizabeth Warren of Massachusetts and Sen. Amy Klobuchar of Minnesota are relatively regular advocates for enhancing voting rights, ending partisan gerrymandering and curbing big money influences. Former Vice President Joe Biden, the clear frontrunner in national polls, has essentially never highlighted his views on the issues in a way that's drawn attention.

Warren has taken her stances a step further than her competitors by releasing detailed plans to address reform issues. Her anti-corruption plan, published in September, includes restrictions on lobbying activity and increased disclosure requirements. Some of what Warren proposed overlaps with the comprehensive political process overhaul measure, HR 1, which the House passed in March.
As the sole House member still running for president, Rep. Tulsi Gabbard of Hawaii is the only candidate who has voted for that measure. But all six Senators in the race have co-sponsored the companion bill that's stuck in the Republican Senate.