What three African nations can teach us about holding a legitimate election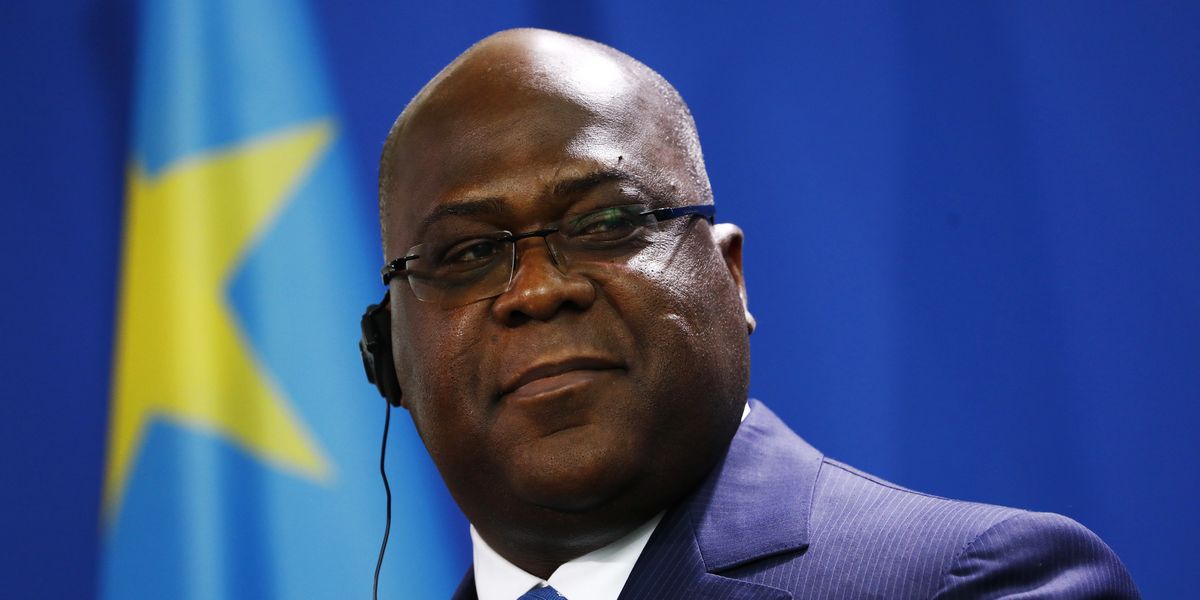 Michele Tantussi/Getty Images
Leach works for SHL & Associates, a Texas consulting firm, and is a fellow at the Truman National Security Project, a progressive defense and foreign policy think tank. He has a doctorate in international relations, focused on Africa, from London Metropolitan University.

---
Back in 2015, Trevor Noah questioned whether Donald Trump would be America's first African president — noting on Comedy Central's "The Daily Show" how the Republican presidential candidate's rhetoric, style and xenophobia resembled those of many African despots.
Trump is now president, of course, and seeking a second term by actively using his power to disenfranchise voters and publicly muse about ignoring the results of the coming election. At the same time, though, it's the leaders in three African nations — the Democratic Republic of Congo, South Africa and Malawi — setting examples for how the United States can recover and restore our own democracy.
When Félix Tshisekedi became president of the Democratic Republic of Congo in 2018, some worried he was placed there by outgoing President Joseph Kabila and would serve as a political puppet, particularly since it appeared that a different opposition candidate won the election. But Tshisekedi has proved resilient to Kabila's coalition, which dominates the National Assembly, including a successful negotiation to select a prime minister acceptable to both parties.
Sign up for The Fulcrum newsletter
Tshisekedi has released political prisoners and chipped away at corruption within the government, a gargantuan task after more than two decades of Kabila-family rule. Critically, the African Union named him as its first vice chairman this year and designated him chairman for next year. This external validation indicated Tshisekedi enjoyed broad regional and continental support, an implicit warning to Kabila to tread lightly.
Tshisekedi shows how a strongman can be outmaneuvered by a combination of internal and external pressure. Kabila's exit was made possible only by years of diplomacy and popular demand for change. And just as the African Union delicately nudged the contested 2018 election in the right direction, our allies should be prepared to encourage the United States to insist on a free, fair and transparent election in November.
Some have warned of ballot counting interference by Attorney General William Barr and other underhanded disruptions of our contest, so it is suddenly within the realm of possibility that the United States will need external allies tactfully moving in tandem with domestic action to shore up the legitimacy of an election resulting in a President-elect Joe Biden.
In South Africa, after a decade of corruption by President Jacob Zuma, a convention of the governing African National Congress replaced him with Cyril Ramaphosa as party leader and president of the country. Ramaphosa was re-elected president last year on his reputation as a technocratic businessman and negotiator. Zuma's adherents maintain significant influence within the party, and Ramaphosa has not been able to pursue the reforms or excise corruption in the manner he hoped. But his accomplishments are remarkable and have put the state above party in every regard.
Ramaphosa's ANC may signal the future Republican Party of the United States. Trumpism will surely not end if Trump loses, but the GOP can tactfully begin marginalizing the remnants of Trumpism now and find a Ramaphosa-like figure — someone who can lead the party away from the impulses of further self-destruction and authoritarianism and back to democratic norms and values.
Malawi offers an example of the judiciary taking charge in countering election fraud. In February, the country's High Court concluded the Malawian Electoral Commission failed to conduct a free and fair election in 2019, vacated the presidency and ordered a new election. Despite the pandemic, Malawi conducted a new and credible election in May and the opposition candidate won, a direct result of the country's strong and independent judiciary.
It is very possible our Supreme Court will play a pivotal role leading up to or following the November election; the justices, and plenty of other federal and state courts, have already been very active hearing election law disputes.
Even in this polarized era, the Supreme Court is viewed by the majority of the public as an independent arbiter. More Americans approve of the court today than any time in the past 10 years. This perspective may change, as courts at all levels are petitioned by the Republican Party and the Trump team to limit participation in the election. But Malawi provides a strong example of how, in a moment when democracy itself hangs in the balance, an independent judiciary can secure the other two branches of government from democratic failure.
Analogies aren't perfect. But as Trump and his supporters in the administration work to undermine the legitimacy of the election and attack fundamental democratic norms, these three African nations offer instructive insights for meeting the challenges. As we work to defend and preserve government by and for the people in the face of unprecedented attack from within, we would do well to look to democracies around the world for ways to strengthen our own.