Meet the reformer: Kiersten Iwai, pushing civic engagement in Big Sky Country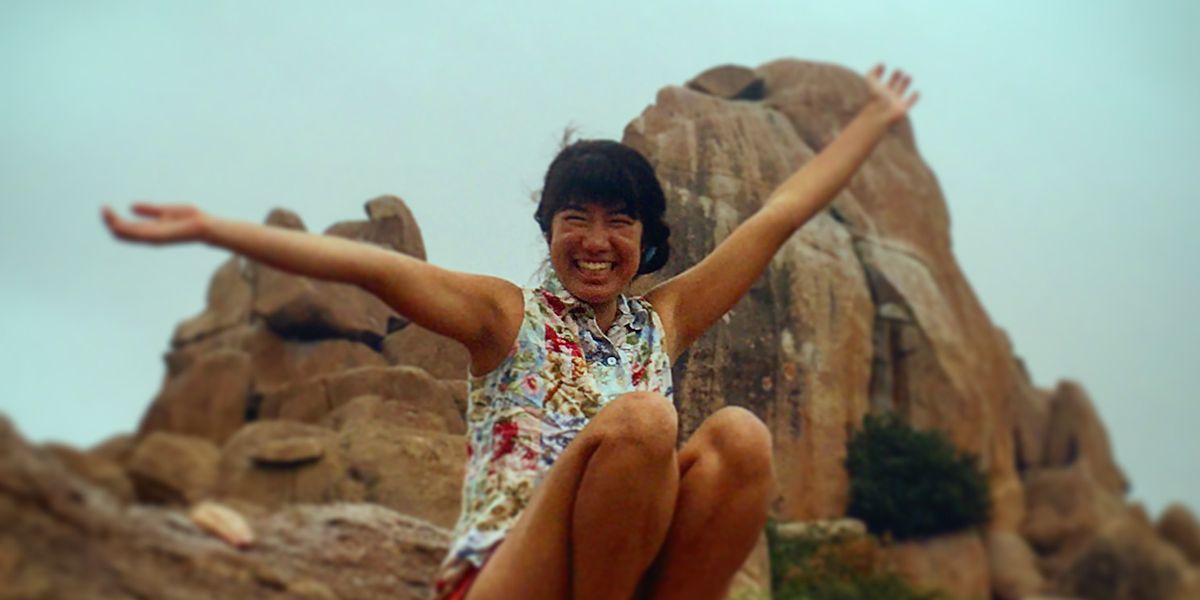 Kiersten Iwai
Originally from San Diego, Kiersten Iwai moved to Montana soon after graduating from college and in 2013 started organizing Sierra Club volunteers promoting green stewardship around Yellowstone National Park. While earning a master's in public policy and volunteering on a domestic abuse hotline, she then spent three years strategizing and social media messaging for the environmental advocacy group Stand.earth. (She also helped create Earthtone Outside MT, an association of non-white outdoor enthusiasts.) In October she started running the progressive advocacy group Forward Montana. Her answers have been edited for clarity and length.

What's the tweet-length description of your organization?
We build the political power of young people by making civic engagement fun and accessible to all Montanans. We are led by young people for young people, and we #giveashit.
---
Describe your very first civic engagement.
My freshman year at Pacific University in Oregon, I started a petition to get composting in the dorms. It was an unsuccessful effort, but it started me down a path of activism.
What was your biggest professional triumph?
Landing this role at Forward Montana! I'm so excited to lead such an incredible organization with young badass leaders who are the funniest and most compassionate people you'll ever meet. Of course, life kind of sucks right now and I am so proud of my team for adapting and meeting the needs of our communities. Our future is at stake and I know that the resilience, creativity and integrity of young people will move us forward.
Sign up for The Fulcrum newsletter
And your most disappointing setback?
Feeling burned out after a few years of environmental organizing, I reached a point where I felt very apathetic about the issues I was advocating for. I started dreading work and not even my favorite work activities could cheer me up. This led me to re-evaluate my priorities and develop self-confidence in my own beliefs and practices.
How does your identity influence the way you go about your work?
I don't think I fully became aware of how my identity intersects with my work until I moved here. Montana is one of those states where people introduce themselves by how long they and their family has lived there. Add on being a young Asian-American woman and you have a recipe for feeling like an outsider who may never belong.
At the same time, being a young woman of color is also one of my biggest strengths. There's a certain kind of resilience and passion that drives my work. I try to approach my work with the same compassion, collaboration and fairness that mirrors my vision for the world.
What's the best advice you've ever been given?
"When in doubt, point it out." Picture you're at the top of a mountain on skis and the only way out is down. Now you can stay paralyzed with fear on the top of the mountain, or you can trust yourself and "point it out." That is, point your skis down and go. Sometimes it doesn't make sense to keep debating options. At some point you just have to choose one and go for it. Stay committed and trust yourself.
Create a new flavor for Ben & Jerry's.
Democracy Decadence. It would include chocolate and coconut, and every 1 percent of proceeds would go to Forward Montana and other similar organizations.
What is your favorite TV show or movie about politics?
"Lemonade" by Beyonce.
What's the last thing you do on your phone at night?
Turn it off! I always turn my phone off before hopping into bed.
What is your deepest, darkest secret?
I have never seen "Friends." I just pretend like I know what's going on because, who hasn't seen "Friends"?