Record $6.9 billion in political ad spending projected
https://twitter.com/saramswann?lang=en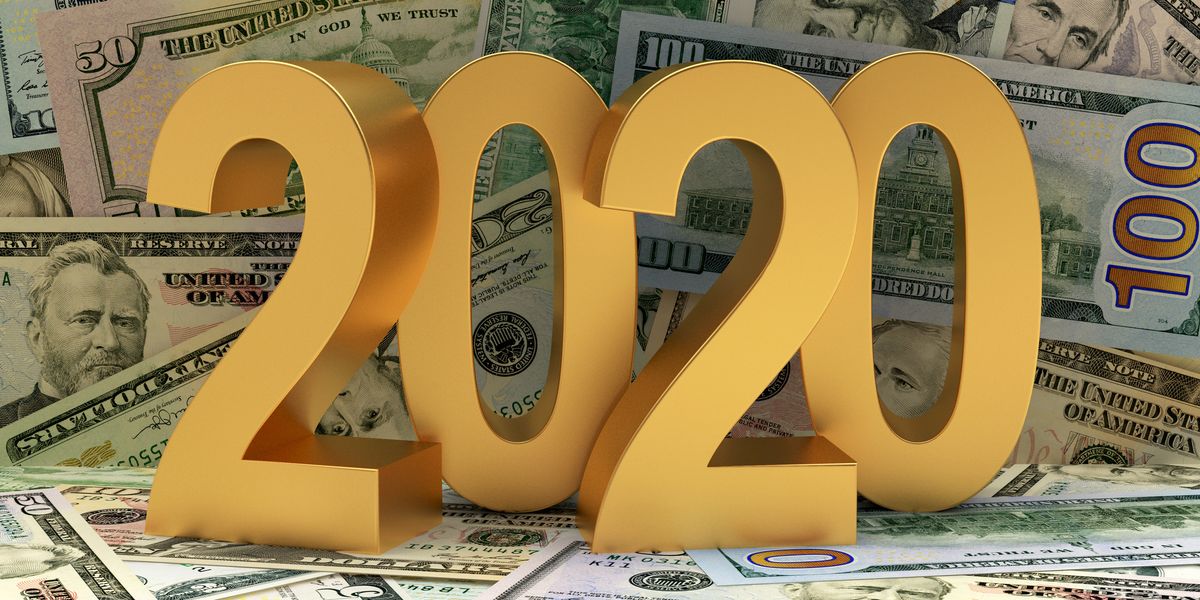 Ravitaliy/Getty Images
It's always the case that as campaign season heats up, the sight of political advertisements increases ever more rapidly. But this year may be different, and not in a relaxing way. A new report projects that spending on 2020 political ads will reach $6.9 billion by Election Day, shattering the previous records.

The figure is an astonishing 63 percent more than what was spent ($4.2 billion) to promote all the candidates and causes in the last presidential election year, the digital marketing research firm eMarketer said in a study out Wednesday.
The booming business of campaign advertising is just the latest reflection of how the influence of money on politics has seen unbridled growth — especially in the decade since the Supreme Court largely deregulated the world of campaign finance, allowing donors to start spending billions in often unlimited and undisclosed amounts to pay for all the ads.
---
Most of the money is still spent on television, even though social media is now getting most of the attention because so much of that salesmanship is sullied by disinformation.
While there are requirements for disclosing who's behind TV, radio and print advertising, sponsored political content online remains largely unregulated. And attempts by Congress and the Federal Election Commission to require much more digital ad transparency are highly unlikely to succeed before November.
Sign up for The Fulcrum newsletter
This eMarketer study, its first, takes into account all projected ad spending by presidential, congressional, state and local candidates as well as political action committee ad buys and lobbying activities. Ads about legislative or regulatory issues with calls to action related to voting or contacting elected officials are also included.
Needless to say, having two billionaires spending lavishly on running for president has done much to cause the spike. While Tom Steyer has spent a $178 million so far, Mike Bloomberg has been in the Democratic contest for much less time and has already poured more than $300 million into advertising on radio, TV and online. He has signaled his total investment in himself could top $2 billion if necessary, and he's promised to spend generously (albeit probably not quite so generously) to promote whomever the party nominates against President Trump if he's not the one.
The company attributes this huge increase in ad spending to the "highly partisan political environment" that is "driving more Americans to donate money to their preferred candidates than in past election seasons, which in turn is funneling more money into advertising."
As far as what medium is most popular for political ads, television remains the top choice. This year spending on TV election ads will top $4.5 billion — almost double the total for 2016. While politics is only a slice of the overall television ad market, TV ads account for two-thirds of all sponsored election content.
The cash flowing into online ads is much lower, but not insignificant. For 2020, spending on digital ads has exploded to $1.34 billion — a 204 percent increase from four years ago. Facebook and Google are the top two platforms for political advertising, accounting for more than three-quarters of the online market.