Meet the Reformer: Dan Newman, campaign finance reformer turned graphic novelist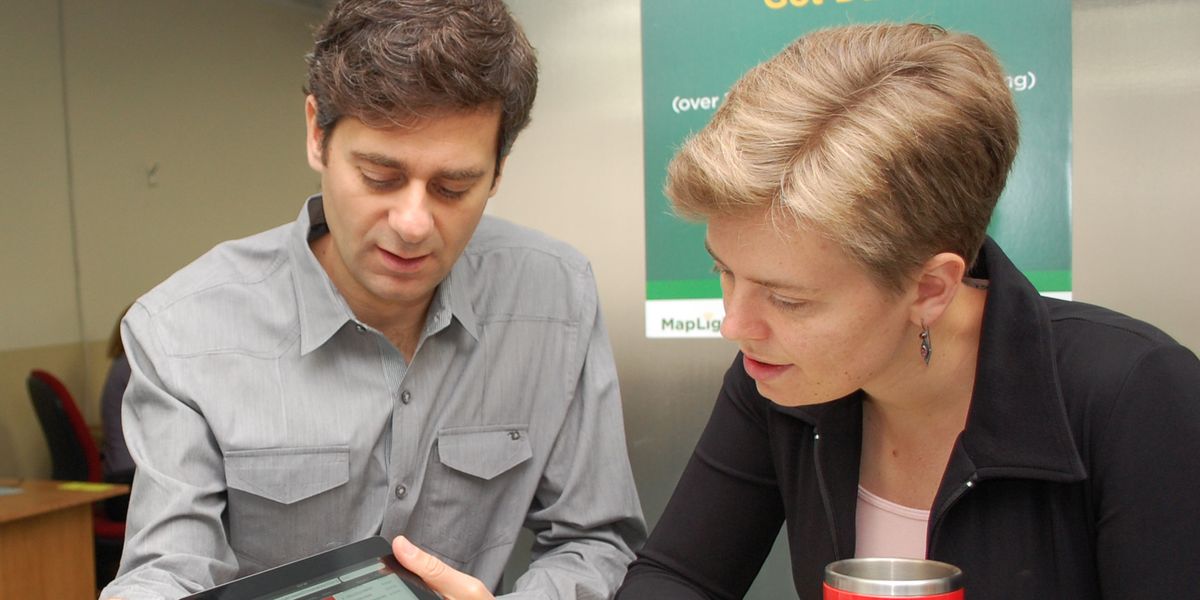 MapLight
Daniel G. Newman has been one of the more important drivers of the money-in-politics reform debate in the 15 years since he created MapLight — a sprawling database that quantifies the connections between politicians, the businesses and industries that finance their campaigns, the policies they support, and the votes they cast. He remains in charge but branched out his summer by publishing a graphic novel that seeks to explain the full range of fix-the-system challenges: "Unrig: How to Fix Our Broken Democracy" (McMillan). It's his fourth book; the others were about speech recognition, the initial focus of his career. His answers have been edited for clarity and length.
What's the tweet-length description of your organization?
---
We expose money's influence on politics and fight online political deception.
Describe your very first civic engagement.
For years, Brown, the college I attended, had been raising funds from each graduating class to support financial aid for low-income students. In my senior year, some student "leaders" sought to direct those funds to other purposes that didn't support equity. I recruited allies and generated lots of campus press to counter this change — and the funds continued to go to financial aid.
What was your biggest professional triumph?
Sign up for The Fulcrum newsletter
When I started MapLight in 2005, the corrosive influence of money in politics was not on most people's radar as one of the most critical issues facing our country. Now that our news stories and data have been seen, heard or read by millions, we've helped make money's influence on our democracy a top political issue nationally.
And your most disappointing setback?
I spent two years organizing to pass a 2004 ballot measure for public funding of elections in my home town of Berkeley, Calif. But the measure didn't pass. I was dejected, feeling like a failure for more than a year. I tormented myself. If only I'd reached out to more people. Or made one or two fewer mistakes.
I started MapLight to expose money's influence and help other reform activists be successful. Over the next decade, the Supreme Court ushered in even more money in politics, generating more energy than ever to change our broken system — including momentum for another local effort in Berkeley. My desire for change was just as strong, but I was held back by my past feelings of despair. What if I attempted another campaign and it lost? I realized I needed to separate my success as a person from the success of the campaign. That new humility, in the face of the uncertainty of politics, allowed me to try again. And in 2016, we won!
How does your identity influence the way you go about your work?
Early in my career I taught high school math and physics. I continue to see myself as an educator. I'm good at explaining complex concepts and ideas in understandable ways — which helps in my work of explaining our democracy's problems and engaging people in the reform movement. My new book does exactly this — in 250 pages of comics!
What's the best advice you've ever been given?
Hire only people who are outstanding across all aspects. The cost and pain of hiring the wrong person is so great, leave positions unfilled until you find someone excellent. I got this advice a few years after starting MapLight, and that's what propelled the organization to take off.
Create a new flavor for Ben & Jerry's.
"Collective Action" — the more people eating it, the better it tastes.
What is your favorite TV show or movie about politics?
"The Candidate," the 1972 dark comedy starring Robert Redford as he seeks a Senate seat in California.
What's the last thing you do on your phone at night?
I'm big on boundaries between work and home, and between online and offline, so I aim for "airplane mode" a few hours before bedtime.
What is your deepest, darkest secret?
This may come as a surprise, given my profession, but I don't love reading books about democracy. Too often they are dry and pessimistic. I wanted to write a book that I would be excited to read myself. "Unrig" is that book.