Seattle's public funding for candidates survives Supreme Court challenge
https://twitter.com/saramswann?lang=en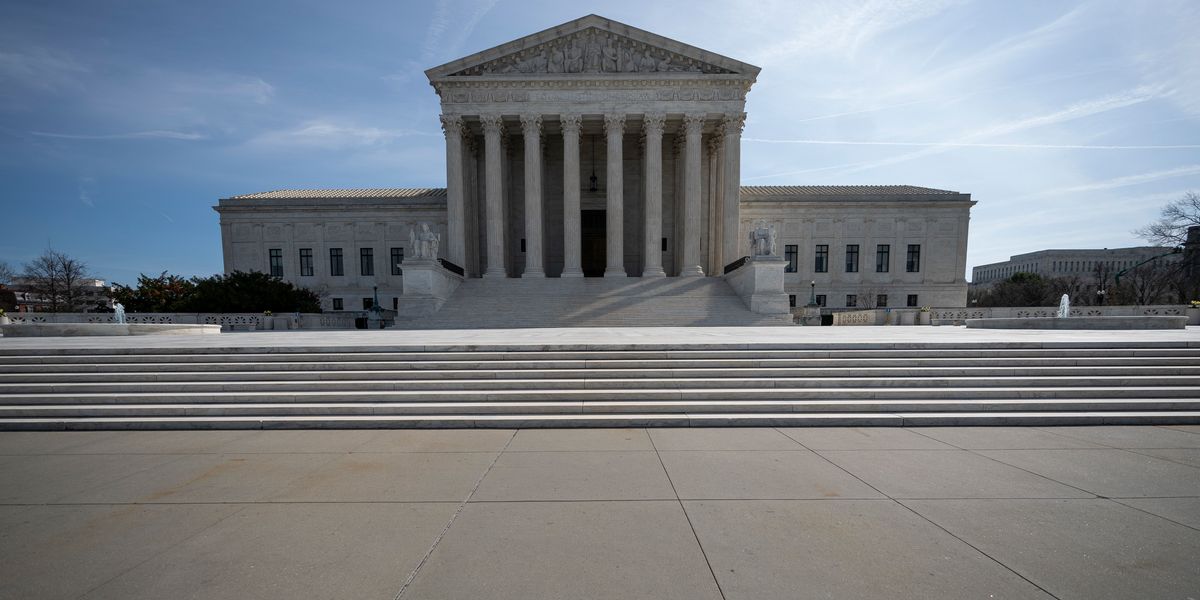 Drew Angerer/Getty Images
A constitutional challenge to Seattle's "democracy voucher" program, the only system of its kind for subsidizing political campaigns with taxpayer funds, has fallen on deaf ears at the Supreme Court.

Two property owners in the city maintained the unique system violates their First Amendment rights by compelling them, through their tax payments, to support candidates they oppose. The justices turned down their appeal Monday without comment.
It was a rare bit of good news for advocates of reducing the influence of big money on politics, who have been disappointed by almost every campaign finance decision by the high court in the past decade.
---
By declining to hear the case, the justices let stand a decision in July by the Washington Supreme Court. It unanimously rejected the argument that taxpayers' free speech rights had been violated and allowed Seattle's program to continue — not an insignificant win for those who view expanded public financing of elections as potentially transformational to the cause of good governance.
With 63 percent support, Seattle voted to create the program in 2015 and vouchers were first distributed two years later. With about $3 million in dedicated local tax revenue every year, each voter receives four $25 vouchers they may donate to candidates — but only those who agree to exclusively accept small-dollar donations in addition to the scrip, and to limit their spending.
Sign up for The Fulcrum newsletter
Last year, 36 candidates received a combined 98,000 voucher donations worth almost $2.5 million. Seven of the nine council seats were up for election in 2019 and all but one of the winning candidates used vouchers to fund their campaigns. And that was even though Amazon, labor unions and other businesses spent almost $4 million to oppose many of them because of their support of a local tax increase on businesses.
Campaign finance reform advocates say public financing programs help diversify the candidate field because it makes campaigning, which has become increasingly expensive even at the local level, more accessible. Supporters also say these programs help combat special interest influences in elections and boost the civic engagement of poorer people who could not otherwise afford putting money behind candidates.
Seattle's system "loosens the stranglehold that large donors have had over the terms of political debate by giving a more diverse pool of people an opportunity to have their voices heard," said Paul Smith of the Campaign Legal Center, which helped defend the program against the lawsuit. "Our victory in this case protects campaign finance reform efforts around the country and helps uphold the constitutional principle of self-governance."
The libertarian-leaning Pacific Legal Foundation, which mounted the challenge, predicted the court would revisit the free speech argument as other cities and states adopt public financing methods. (So far, though Albuquerque is the only other place that has considered a system like Seattle's, and voters there narrowly rejected it last fall.)
"We don't see this as a sign that the court is uninterested in the issues raised," foundation attorney Ethan Blevins said.