Democracy depends on educated votes, part 3
https://twitter.com/davidlnevins?lang=en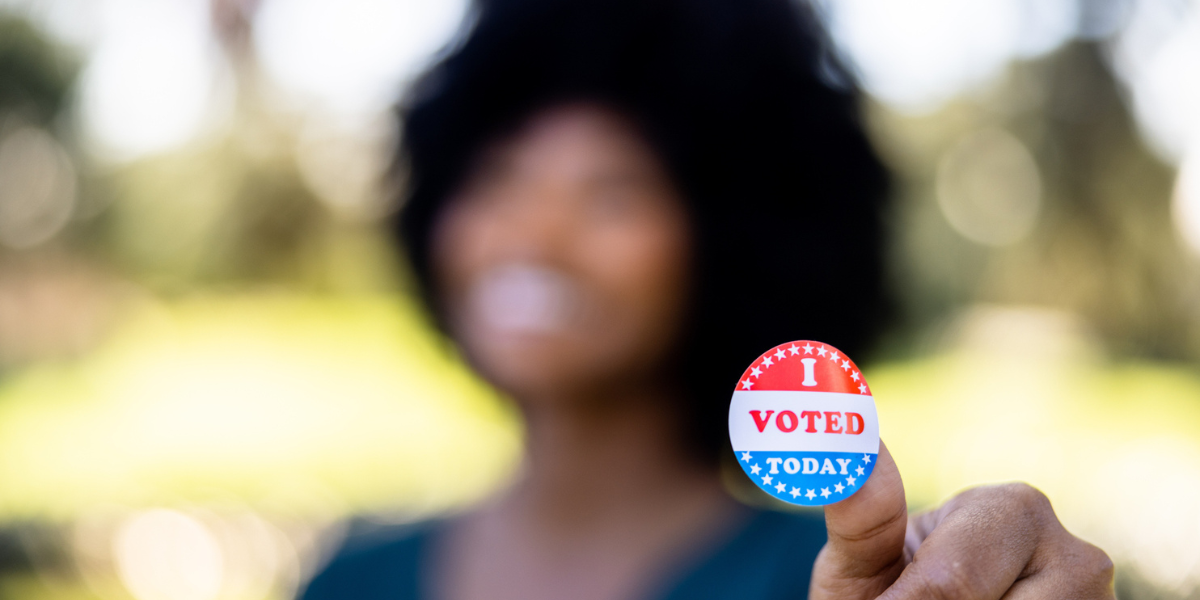 Getty Images
David Nevins is co-publisher of The Fulcrum and co-founder and board chairman of the Bridge Alliance Education Fund
Democracy depends on educated voters. Yet too often people don't vote because they don't know where candidates stand on various issues and are confused about how to find out. The widespread political cynicism, disinformation, and spin that citizens are bombarded with contributes to the lack of information available to voters so they can make reasoned decisions.
---
To combat this problem a non-partisan group called guides.vote has created voter guides to provide a concise and credible way to compare where candidates stand on critical issues and to make clear why voting matters.
Previously, we focused on the Virginia legislature and the Kentucky governor's race. Today we focus on the Pennsylvania Supreme Court race between Republican Carolyn Carluccio and Democrat Daniel McCaffery.
A seat on the Pennsylvania Supreme Court is up for election on November 7, 2023. The Pennsylvania Supreme Court has seven justices. Four are currently Democrats, and two are Republicans, with one open seat. This election won't change the Democratic majority. But a Republican victory would strengthen their minority and make possible a Republican majority when the next seat is up for election. The Court's last election was closely decided, won by less than 25,000 votes out of nearly 2.8 million cast.
Sign up for The Fulcrum newsletter
The Pennsylvania Supreme Court decides questions of state law that often have a significant impact. In recent years, the Court:
To help you decide this election, we've assembled background information about the candidates' education and previous work experience, along with public statements and publicized endorsements, to indicate how they might rule on key issues in the future.
CAROLYN CARLUCCIO

Carolyn Carluccio graduated from Dickinson College and earned a J.D. degree from Widener University School of Law. She has been a judge on the Montgomery County Court of Common Pleas since 2010 and the President Judge since 2022. She served as Assistant United States Attorney from 1989 to 1997 and was the Montgomery County Chief Public Defender from 2002 to 2006. As a volunteer, she has taught sixth graders civic education for the past ten years.

· On LGBTQ rights, "was thrilled to be" officiating a same-sex marriage.

On voting rules, says that Act 77, which expanded mail-in voting and absentee voting options in Pennsylvania, "has been very bad for our Commonwealth."
On why she's running, she's running to "bring balance to the Court," which currently has a 4-2 Democratic majority. "I am running to get politics out of the Court."

Carluccio's endorsements include the Republican Party of Pennsylvania, Pennsylvania Chamber of Business and Industry, Pennsylvania Pro-Life Federation, Pro-Life Coalition of Pennsylvania, and the County Detectives Association of Pennsylvania.

DANIEL MCCAFFERY

Daniel McCaffery graduated from Temple University and earned a JD degree from Temple University School of Law. He has been a judge of the Superior Court of Pennsylvania since 2020 and a judge of the Philadelphia Court of Common Pleas from 2014 to 2019, and was an Assistant District Attorney from 1991 to 1996. He was in private practice from 1997 to 2013. He served in the U.S. Army and Army Reserve and was honorably discharged. As a volunteer for the Democratic Party, he participated in more than 50 political campaigns.

· On his judicial philosophy, "The law is the vehicle that drives society toward a more level playing field." A Justice's "real role is to define the relationships between government and citizens."

McCaffery's endorsements include the Pennsylvania Democratic Party, Planned Parenthood, the Pennsylvania State Building & Construction Trades Council, Pennsylvania Conference of Teamsters, and the Pennsylvania Professional Firefighters Association.