Poll's broad anger at Illinois gerrymandering puts pressure on Pritzker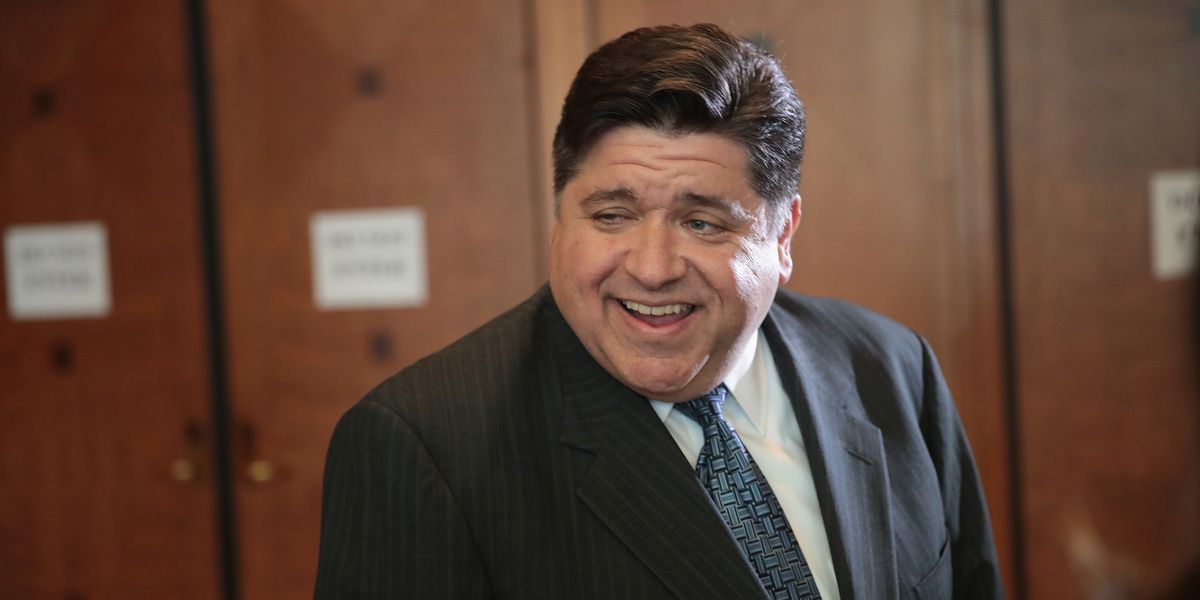 Scott Olson/Getty Images
Lopsided majorities of Illinois voters, from both parties and all regions, want to take political mapmaking away from the politicians in the biggest blue state that hasn't already given that job to outsiders.
The solid sentiment was expressed in a poll released Tuesday by a coalition pushing legislation that would put creation of an independent redistricting commission to a statewide vote. The 30 groups in the Change Illinois coalition say they'll use the results to pressure Democratic Gov. J.B Pritzker to endorse the idea, which would significantly increase its chances in Springfield.
If such a referendum gets on the November ballot, which for now remains a long shot, Illinois would join Virginia as the biggest states voting to end partisan gerrymandering before the lines are redrawn for the 2020s.
---
The Illinois plan must get through the General Assembly by May 3 to be on the ballot. The proposed commission would be similar to the one that began work a decade ago in California, a watershed moment in the history of political reform.
Its 17 members would be non-politicians, with a bloc from neither party, and they would be required to set legislative and congressional boundaries that are compact, keep communities together and assure that minority groups have a fair shot at electing a number of lawmakers in line with their population share.
Sign up for The Fulcrum newsletter
The goal would be to create more competition, both within and between the parties, in a state where those in control have historically minimized the political expense while maximizing their power. Democrats did so with impressive precision a decade ago: More than half the state House and Senate races were not even contested by one of the parties in the last two elections, and only two of the state's 18 congressional districts have changed partisan hands this decade.
In the poll, of 609 likely voters in early February, 75 percent overall supported creation of an independent commission to draw maps — including 82 percent of Democrats, 68 percent of Republicans and more than three-quarters of voters in Chicago, its suburbs and the rest of northern Illinois. Support slipped as low as 63 percent only in rural downstate.
Moreover, strong majorities of both parties (and 74 percent overall) urged Pritzker to take the lead in pushing the proposal. While he endorsed the idea of amending the state Constitution to form an independent commission as a gubernatorial candidate two years ago, he has remained steadfastly noncommittal since taking office. Instead, he has said repeatedly that he would veto mapmaking legislation in 2021 if he concluded the lines were too partisan.
Illinois good-government groups have been pushing for an outsider panel all decade, and they have come up short three times so far. In 2016, the state Supreme Court cited technical grounds in ruling Illinois could not vote on a proposal that made its way to the ballot thanks to 550,000 petition signatures.