Learning to recognize political rhetoric & daylight savings time
Welcome to The Fulcrum's daily weekday e-newsletter where insiders and outsiders to politics are informed, meet, talk, and act to repair our democracy and make it live and work in our everyday lives.
---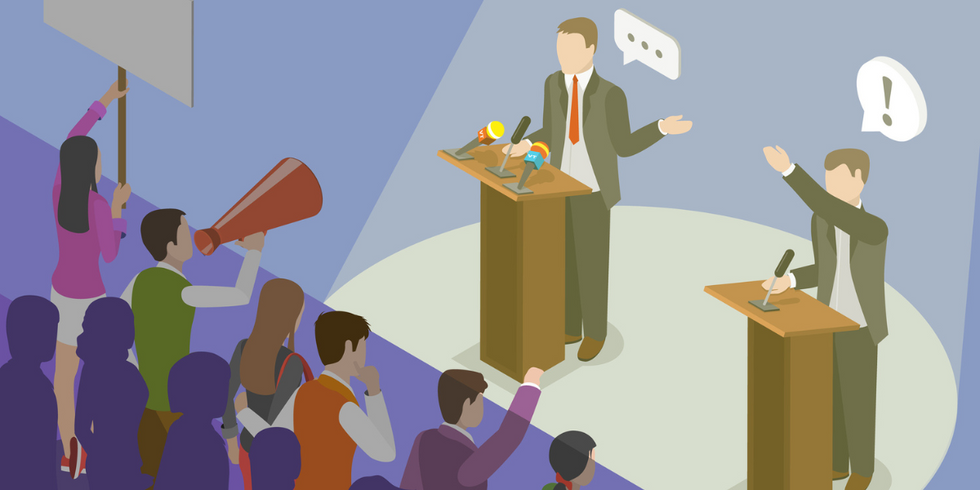 When I think about the tactics of the Democrat and Republican parties, I am reminded of lyrics from the Buffalo Springfield song fifty years ago:

There's something happening here
What it is ain't exactly clear

Nobody's right if everybody's wrong.
Unfortunately, what is happening in politics in America is all too clear and both sides are wrong as they feed into the political circus instead of focusing on healthy governance.
Every six months I'm reminded of the helpful saying: "fall back, spring forward." And so it was on Sunday when we lost an hour of sleep and had to wander around the house and change the time on all of our non-internet-connected watches, appliances and clocks.

Such a drag, right? Opinion polls report widespread support for a proposal to lock the clock and scrap our biannual winding ritual. Last year, by unanimous consent, the U.S. Senate passed "The Sunshine Protection Bill" to make Daylight Saving Time permanent.
More than ever, civic learning is needed to ensure each and every person across this country has the necessary tools to engage as members of our self-governing society. However, schools are also a growing part of the culture wars. According to a 2022 National Education Association Survey, nearly half of schools reported challenges teaching about race and racism and practices related to LGBTQ students in the classroom. As we've discussed before on the show, book bans, funding cuts, and teacher shortages are also making teaching anything — let alone civics — more difficult. At this critical juncture, Civic Learning Week unites students, educators, policymakers, and private sector leaders to energize the movement for civic education across the nation.