Literacy is a constitutional right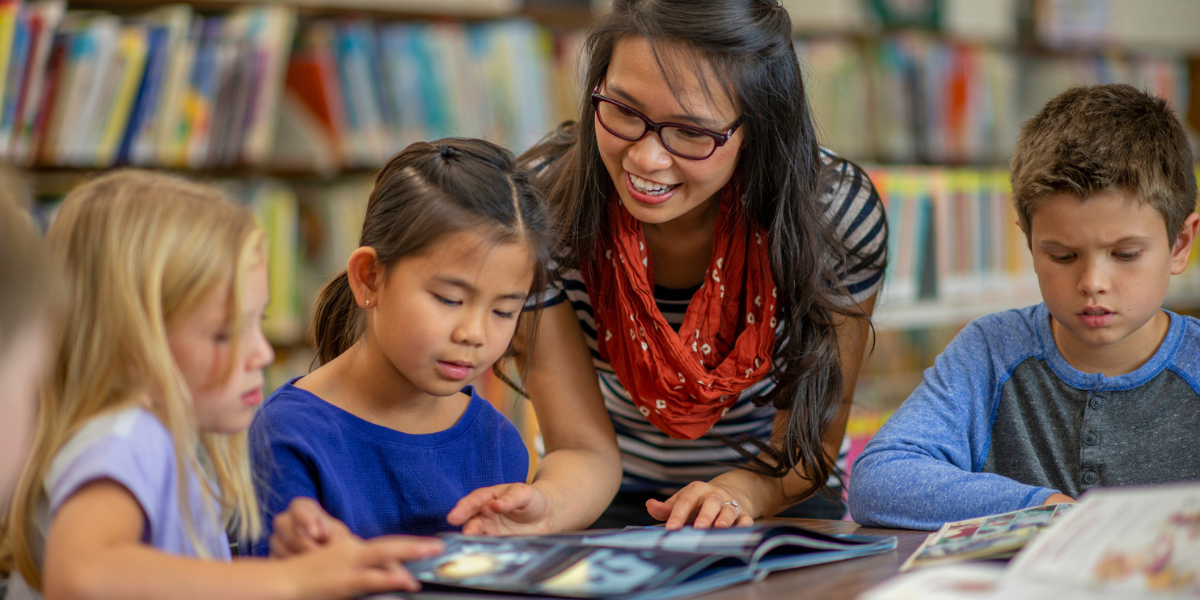 Getty Images
Kevin Frazier will join the Crump College of Law at St. Thomas University as an Assistant Professor starting this Fall. He currently is a clerk on the Montana Supreme Court.
Literacy has never been more important. Yet, state constitutional rights guaranteeing some version of a right to quality education—a right that must include the provision of the best literacy tools—have largely gone unrealized. Residents across more than a dozen states can and should call on their officials to fulfill their constitutional duty by funding and implementing programs with the greatest odds of producing literate students.
---
Literacy is more important today than ever before for two reasons: more content and more content creators. More people create more content in more varied forms than ever before — each day presents us all with a historic-amount of content to sort through. Illiterate individuals will inevitably find this task harder and will consequently struggle to navigate a content-saturated world.
As a result of this maelstrom of memes, and tempest of TikToks, and squall of social media posts—literacy today necessitates more than just being able to sound out words—in practice, literate individuals must also develop media literacy. Oxford defines media literacy as "the ability to critically analyze stories presented in the mass media and to determine their accuracy or credibility." Without this additional skill, any content consumer will be blown around by the bias presented by an article, book, etc.
Sign up for The Fulcrum newsletter
In theory, more than a dozen states mandate their governments realize the fundamental right to an education. Montana's constitution includes the right to a "quality education." California's constitution identifies education as a fundamental right. State courts in several states have interpreted similar language as obligating education systems that provide students with the "[o]ral and written communication skills to enable students to function in a complex and rapidly changing civilization."
These varied expressions of rights to education must include literacy—a prerequisite to most, if not all, formal education. Yet, the vast majority of states still rely on outdated approaches to teaching literacy. An approach referred to as "Science of Reading" when paired with resources to allow teachers and literacy coaches to master and deliver the content has proven to be the gold standard in literacy.
Too few states have formally implemented this approach despite its superiority over its alternatives. When Mississippi jointly required Science of Reading instruction and funded literacy coaches—its previously abysmal rate of childhood literacy jumped. After this change, the state achieved the greatest rate of reading gains in the nation.
Many state courts have shied away from enforcing the right to an education under their respective constitutions. These courts have made these rights into planes without jet fuel — theoretically capable of elevating individuals to their fullest potential, but practically useless. Decisions that have undermined the right to education have turned on judicial concerns of infringing on the legislature's powers. Yet, not all courts have excused themselves from reminding the legislature of its obligations.
For example, in McCleary v. State, the Washington Supreme Court did not refrain from enforcing the right to an education. In that case, the court held that the legislature had not fulfilled its constitutional obligations with respect to education funding and initiated a period of supervision to monitor the legislature's attempts to remedy their shortcomings.
It appears unlikely that other state courts will reverse their precedent and give wings to the right to an education. As evidenced by recent action in Indiana, state legislatures look to be a more promising source of action on literacy — specifically requiring that all districts use the latest tools and curriculums to assist aspiring readers and writers. The Hoosier State may soon mandate Science of Reading instruction across all districts. Bipartisan support for the mandate indicates that literacy initiatives can unite political adversaries.
Americans must be agnostic as to the source of the enforcement of the right to an education (and, by proxy, the right to receive excellent literacy instruction). But Americans can no longer be indifferent to persistent rates of low childhood literacy. Whether by legislation or litigation, we have a duty to give our children the best shot at becoming literate in a world that demands the evaluation and consumption of mountains of content.