Meet the reformer: Dorian Spears, pushing the importance of counting all Tennesseans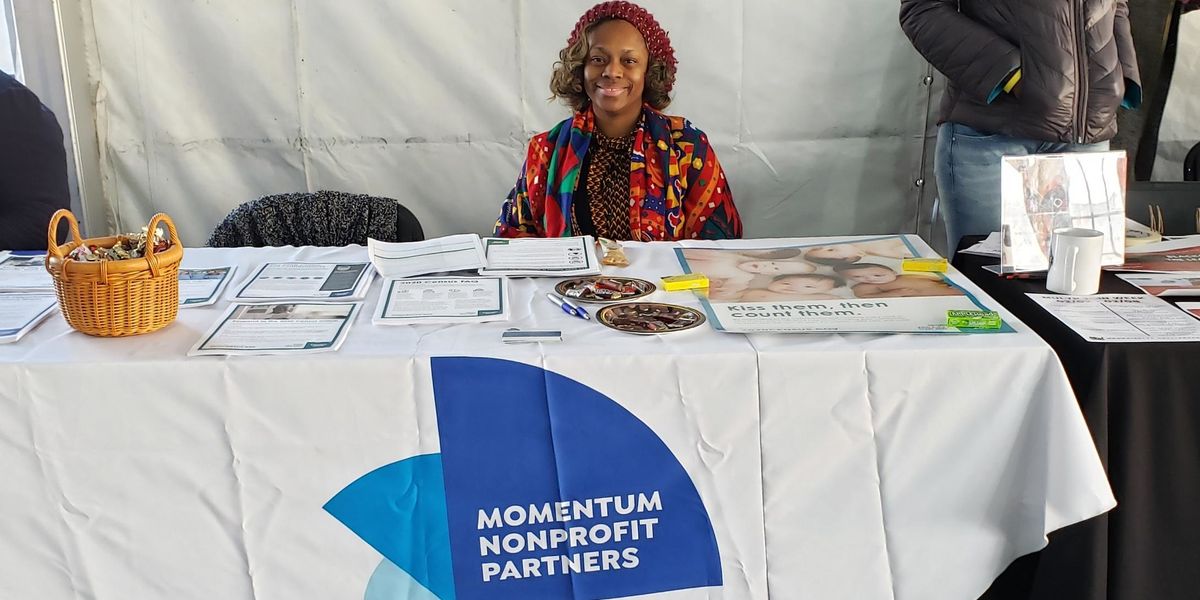 Dorian Spears
Dorian Spears has spent her whole life in Memphis. After college she worked for a social services agency, on a mayoral task force to curb gun violence and as a county economic development official before joining Momentum Nonprofit Partners, which coordinates local philanthropic efforts, three years ago. As chief partnerships officer, her current focus is coordinating efforts to assure a comprehensive census count of Tennessee, especially its cities, to maximize government aid and political power for the state's Black neighborhoods. Her answers have been edited for clarity and length.

What's the tweet-length description of your organization?
An intermediary that strengthens nonprofits from the inside out through training, peer learning, advocacy, public policy and cross sector partnerships.
---
Describe your very first civic engagement.
As a 7-year-old, I accompanied my parents and grandparents to vote at the nearby public library. I held their hands as we advanced in the line, listening to their discussions about candidates and their advice to me: "When you become an adult, you will have the right to vote. Ancestors came before you, suffered and lost their lives to make this right possible. We will remind you to sign up around your 18th birthday." That is exactly what happened after I obtained my driver's license. I went to the post office, registered to vote — and have not missed an election since.
Sign up for The Fulcrum newsletter
What was your biggest professional triumph?
Getting 10 of my city's nonprofit and philanthropic organizations into one room for an eight-month effort, led by Beloved Community, to create racial equity action plans that anchor their policies and practices. It took almost a year to make that happen, with a few organizations almost backing out of the contract. While my goal was 20 organizations, including from government and business, I was thankful the institutions that signed on took this initiative seriously. We wrapped up a few weeks before Covid-19 arrived and have remained connected as we work through solidifying our respective plans.
And your most disappointing setback?
Most setbacks have arrived in my life when I did not take heed to my intuition or I took myself too seriously. I give myself grace in those moments and keep it moving.
How does your identity influence the way you go about your work?
I am Black woman in a senior professional role. When I grew up, little was expected from residents of my ZIP code. Now I recognize I am in a privileged space, invited to tables where I can influence change — and able to invite colleagues and younger leaders who would benefit from access to these rooms so they, too, can shape positive change.
As a practitioner of equity, diversity, and inclusion, I understand how setting the foundation of anti-Black racism and white dominant culture is important before we can arrive at this conclusion: Actions must be taken to allow for a thriving of communities that have suffered for generations, under systems not intended for marginalized identities. Knowing our current systems were not meant for all to benefit makes me angry often. At best, this makes me hopeful and engaged to create opportunities to shift that narrative.
What's the best advice you've ever been given?
Trust people to be themselves. It lessens surprise and disappointment.
Create a new flavor for Ben & Jerry's.
As a fan of the Atlanta based hip-hop group OutKast, it would be called "So Fresh, So Clean" — a citrus fruit mix sorbet with a hint of rosemary.
What's your favorite political movie or TV show?
"The Daily Show" with Trevor Noah. Or "House of Cards," but post-Kevin Spacey.
What's the last thing you do on your phone at night?
Check my calendar for the next day's schedule, play a crossword game — and meditate.
What is your deepest, darkest secret?
I would love to go to Colorado to visit the Royal Gorge Bridge and Park in Canyon City. I would get on the Royal Rush Skycoaster, ride the Aerial Gondolas and try the "Cloudscraper" — the highest zip line in the country! I do love adventure.