Myra Jackson's American future
This is the second in a series of interviews by Debilyn Molineaux, project director for AmericanFuture.US. This project's mission is to help everyday Americans to imagine a better future for themselves, and together we'll write the next chapter of the United State of America.
https://www.facebook.com/debilynm/
https://twitter.com/debilynm?lang=en
https://www.instagram.com/debilynmolineaux/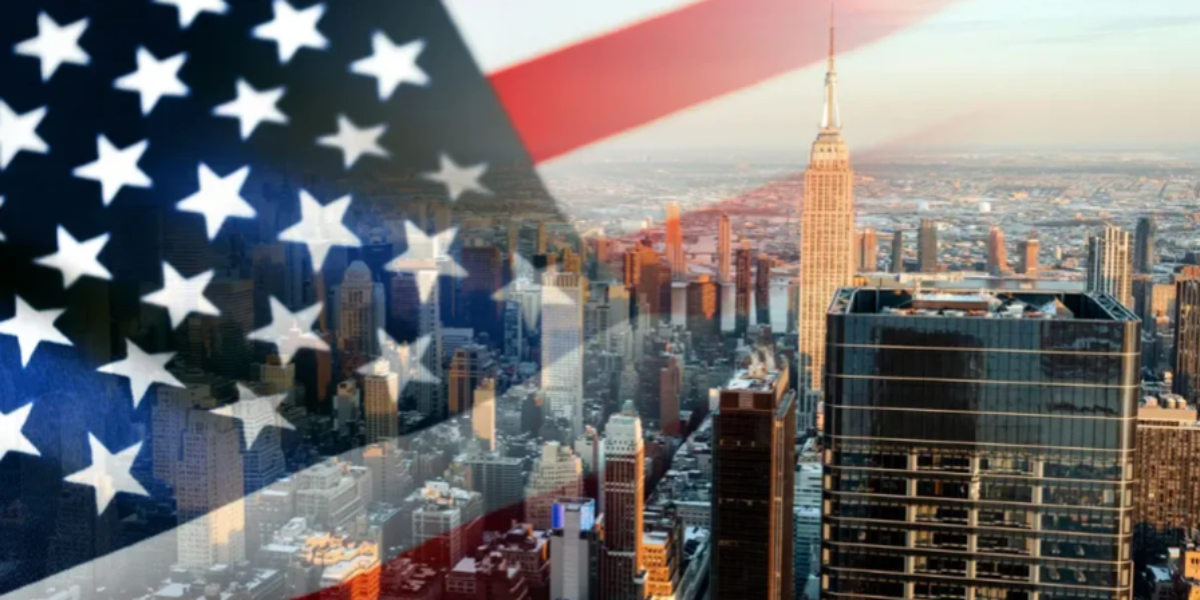 Getty Images
My new weekly column, American Future, will report on the desired future of everyday Americans as I interview a few people each week from across the nation. The four-week journey began on November 9, 2023. Zoom interviews will be ongoing.

Introduction
---
Myra was my second interview on October 11, 2023. She is a mystic and prophet to a small group of people who resonate with her wisdom, including me. Some of her responses were delivered with the prophetic vision of one who is living the future, today, bringing it into being. This interview has been edited for length and clarity.
Debilyn: Thinking 5-10 years in the future -- where are you?
Myra: I can feel what surrounds me -- it may not be America. It more than likely is. I can see that I am in the form of an eco-village, very much like that in Ithaca, in upstate NY.
What are you most proud of?
I'm most proud of the restoration work that has been done (in collaboration with Nature). The bridges that restored the broken bonds between humanity as Nature was built via the recovery of the mathematical equations underlying the substrata of all life that changed everything. The restoration of the formula to include momentum that was a part of Einstein's original formula. The simplified formula we know as E=mc2. This formula maps the way forward. It takes us out of oppositional forces and into complementary forces. It changed how we understood physics. It changed everything. The mind that created a world of separation transformed.
Sign up for The Fulcrum newsletter
The full equation opened the way to the essence of love.
In present terms, with this formula, we're now ready to bring in what we can sense in the future and have it inform the present, rather than the past alone being the informer. As we begin to absorb and attract the future this way, it becomes resonant in the now. The future then informs the way we move as a BEing and how we identify within the relational field of a living Universe.
Our discourse, our dialogue shifted, because truly what we envision and truly desire for the future is the attractor when moving with the laws of a living Universe. We became operational by tapping into desirable future states and bringing them into the present to in-form our movements within the web of life. States that can be sustained and maintained in harmony with all life. And so I find myself in paradise. Where what I see around me is life, expressed in everything. I am proud of this care, this love, this appreciation, the all-encompassing beauty, of proportion, balance, strength and harmony – that meets my vision of Paradise. I say "My" but I feel myself to be a my/I/we/us all represented in the experience of being.
In this paradise that you're living in, how do you spend your day?
Oh, that's the most glorious part. Because I find myself in-sync with not only the elements and the rhythms of the community in the light, but I find myself being able to see a world from the greatest mountaintops, from the summits. When I lift my foot, the earth meets it. There is freedom. I have this absolute sense of liberation in me. And so I wake up, bounding with energy, ready to BE and with the forces of life. Go, wherever I'm called to that day. The days are alive, they are not rote. And yet whatever is part of the routine is a part of the way of loving care. There is a harmonic between synthesis and distinction. The heart quality is present in every little task. A lot can happen from the most miniscule attention given. You can feel the ripples, the impact, and I'm so very much aware that my state of BEing is one of the most important things I can tend to. And I feel others are doing the same. It's the greatest way to care for the greater whole - the community of life.
As I speak with you, I feel the sentient intelligence coming from plants. The felt sense of connection is so strong, Debilyn. I feel myself filled with the energy of connection, my identity, morphed into a sense of identity within a greater whole. A shared reality. There is a glint within me and others of a regard for life that I am going to call dignity for now. I guess because I'm speaking with you and I often speak of the dignity I experience in you. This dignity is pervasive. It's woven into being. The palpable web of interbeing.
Can we dive a little bit deeper into this paradise you have created for yourself, how do you feel most of the time?
I feel a lightness of being. I also feel that state we know as curiosity, The curiosity allows for there to be a depth in perception. The perceptual field of this state allows for broader, deeper and wider engagement. I do not feel time in terms of an hour or a day, it's more about events and states rather than being broken into units of time. Less of my day is divided, my attention goes for as long as it needs to. The attention cage that distracts and captures one's intention is not present. The rhythmic dance of life is fluid and I feel myself immersed in it, yet distinct. My life unfolds within this stream as if the Earth and the Cosmos are dreaming me.
What I'm noticing is the engagement of the inner worlds of the Earth. Life under water, life on the land, life in the mountains, the atmosphere, etc. as Beloveds. It's wild to think that in five years, the current dominant reality that I am perceiving, right now, will no longer make sense or be relevant. I feel adventurous – like an explorer of unknown territories. There is a sense of reality being formed as I explore. It's an immersive experience, like being in the ocean and trying to explain water.
What are your three priority values?
Liberation.
Appreciation of the symmetry and order, not regimentation. The feeling of being connected to and a part of life. Being a part of something and seeing everything as vital and connected. There is a special quality in being able to register within a community a shared value for all life. The activity of honoring and including life - perhaps what equity and equanimity could be. Liberating the captured human heart. Igniting the first cell of the heart in the hidden chambers as a spark of our origins into a full resplendent flame.
Beauty - absolute beauty.
What would you need to bring this about, fully, for you?
For there to be others involved in moving with what grants life. Many, many, many others. Feeling connected, in whatever unique way life lights them up. The joy state is so present - the enjoyment is pervasive. It is the collective freedom to enjoy, to connect. Me alone having this Paradise would be meaningless, it is within the community of life that the complexity of life becomes palpable in each facet shining together. This can and will illuminate and transform our world.
Metanoia. That change in consciousness that takes us beyond separation enables syntropic forces within each of us to harmonize the world.
This piece was originally published on American Future on November 10, 2023.