N.C. judges: statehouse lines OK, but House districts gerrymandered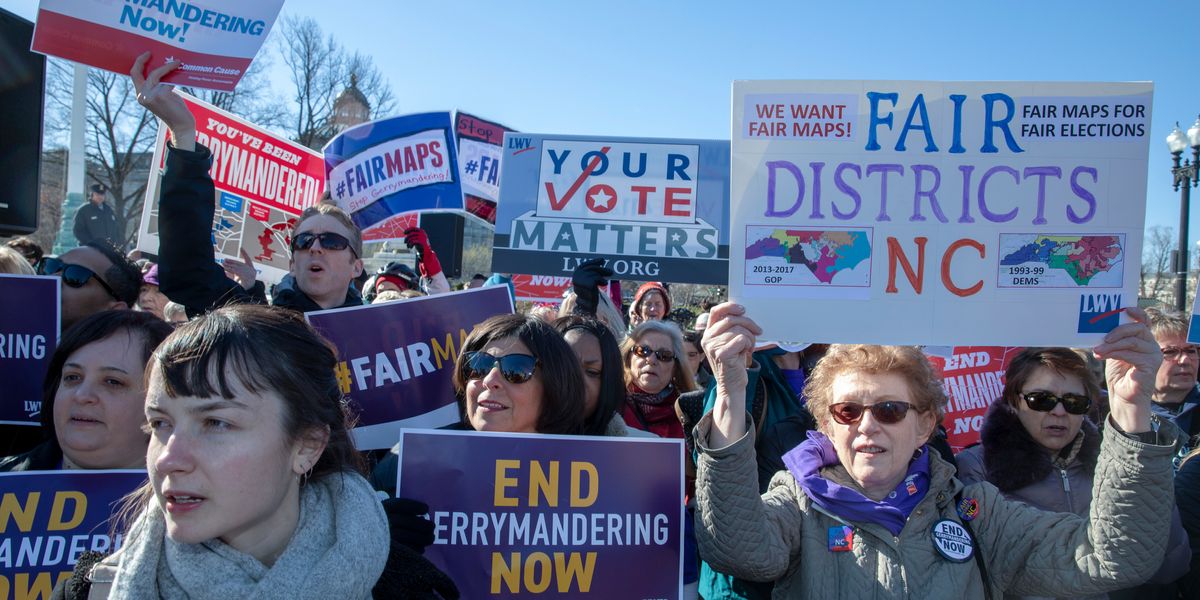 Tasos Katopodis/Getty Images
When the Supreme Court decided in June that the issue of gerrymandering was beyond the authority of the federal courts to decide, it invited state courts to step into the void.
On Monday, judges in North Carolina did just that, offering a split verdict: The judges approved the maps drawn for the state legislative districts but blocked the boundaries drawn for congressional districts.
The three-judge panel ruled that it was likely that the plaintiffs would ultimately succeed in proving that the U.S. House districts are "extreme partisan gerrymanders" in violation of the state constitution.
The judges acknowledged that redrawing congressional maps at such a late date could disrupt and even delay next year's congressional elections. "These consequences pale in comparison to voters of our state proceeding to the polls to vote, yet again, in congressional elections administered pursuant to maps drawn in violation of the North Carolina constitution."
---
The current congressional district boundaries were drawn based on the 2010 census.
The state judges, ironically, relied in their ruling on the findings from the federal court challenge to the districts which the U.S. Supreme Court overturned. The state judges said that case outlined a "detailed record of both partisan intent and the intended partisan effects of the 2016 districts."
Sign up for The Fulcrum newsletter
The state judges cited the role played by Thomas Hofeller, a now-deceased Republican strategist and expert on drawing maps, that gave the GOP partisan advantage. Hofeller was instructed by GOP state legislators to draw maps to maintain the party's 10 to 3 advantage in the U.S. House. Prior to that, the state had a 7 to 6 breakdown of Democrats and Republicans in the House.
The plaintiffs who challenged the state legislative district maps — which were redrawn after the state court in September found some to be partisan gerrymanders — could appeal the decision to the state Supreme Court.
So, could the election officials who are defendants in the challenge to the congressional districts.
But the three-judge panel suggested another solution: The General Assembly could "on its own initiative, act immediately and with due haste to enact new congressional district."