Must read: The man behind North Carolina gerrymandering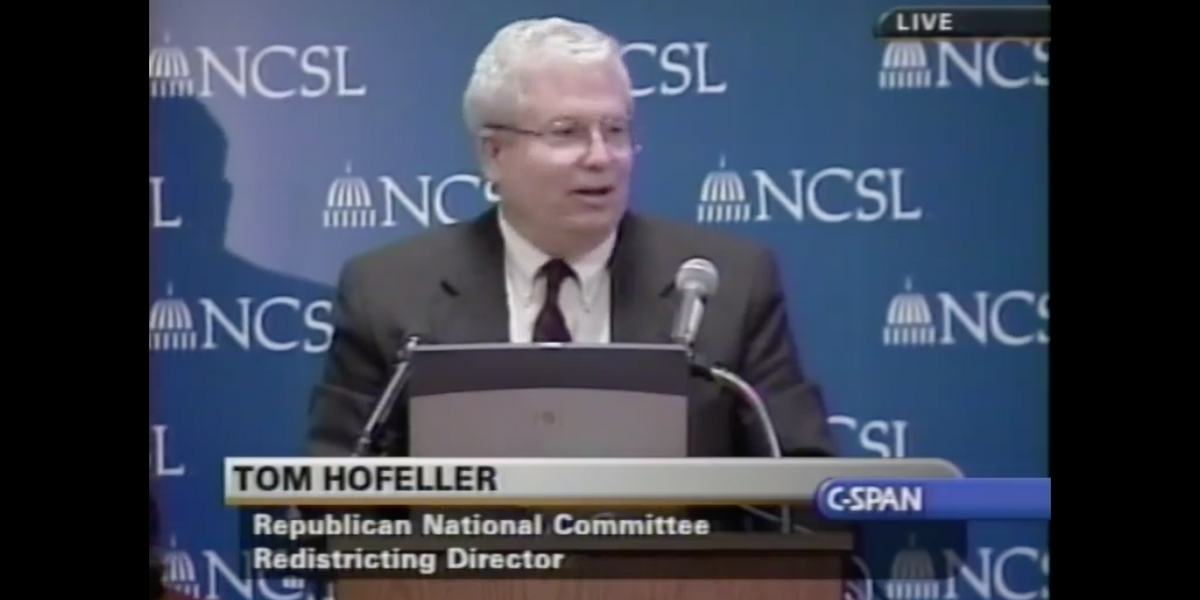 C-SPAN
Last week, North Carolina's state legislative map was struck down by a three-judge panel that said it violated the state's constitution. And while anti-gerrymandering activists are pledging to follow the North Carolina model as they expand efforts to other states, a fascinating story has emerged about the the machinations that led to the current maps.
The Tar Heel State map was a part of a larger group masterminded by Republican operative Thomas Hofeller, who died last year. And not only did Hofeller create partisan gerrymandered maps, The New Yorker reports, those districts were drawn using racial demographic data — which is constitutionally suspect. This allowed Republicans to win congressional seats in areas that otherwise would have been majority-minority seats.
---
One of the most egregious examples of racial gerrymandering was the division of the historically black college North Carolina A&T State University, which was split down the middle of campus in order to break up the black voting bloc in Greensboro.
Read the full story in The New Yorker.