GOP hopes of evading partisan gerrymander verdict stalled by N.C. court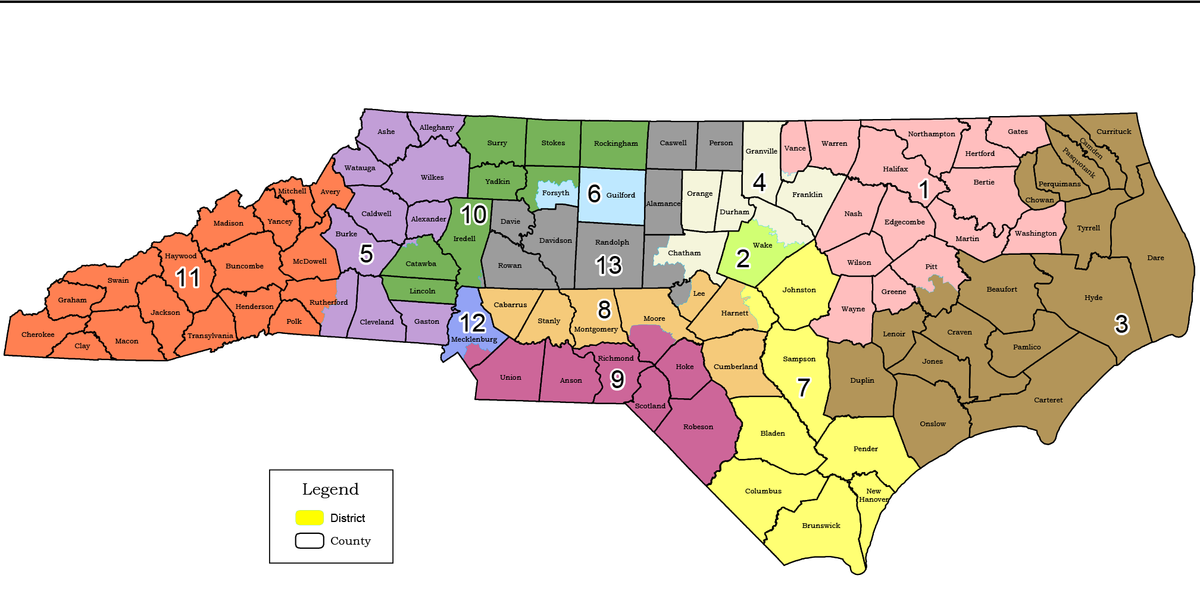 North Carolina General Assembly
The official start of congressional campaigns in North Carolina has been postponed indefinitely by court order, a sign the most important partisan gerrymandering battle in the country is not close to ending.
Instead of candidates filing their paperwork for the primaries starting Dec. 2, the big political news that day will be another round of arguments before the three judges in Charlotte supervising the latest redistricting in the state.
In announcing that new timetable Wednesday, the judges made clear they were not ready to accept the first draft of a new map produced last week by the Republicans who control the General Assembly.
---
In hopes of settling a lawsuit arguing that the current map so favors Republicans that it violates that state constitutional rights of Democrats, the GOP mapmakers at the statehouse produced a new one. It effectively assures their party will win eight of the 13 seats next year — down from the 10 it holds now.

Democrats immediately told the judges that map was not nearly good enough because it almost assures a GOP majority in the delegation after 2020, even though the congressional vote in the state in recent elections has been just about evenly split.
The judges this fall threw out the state legislative boundaries that similarly favored the GOP and have signaled they are ready to apply the same rationale — that extreme efforts by the cartographers to hold on to power violates the fair elections clause of the constitution — to any House map that gives the GOP too much of an edge.
Sign up for The Fulcrum newsletter
Their ruling has made North Carolina, so long the center of fights over racial gerrymandering, ground zero in the fight over partisan gerrymandering as well — especially now that the Supreme Court has ruled such fights cannot be settled in the federal courts
Delaying the start of the candidate filing period makes sense because the candidates do not yet know the contours of the districts where they would run. But if the final lines are not drawn soon, the judges will be under pressure to delay the March primaries.