The state of voting: Nov. 7, 2022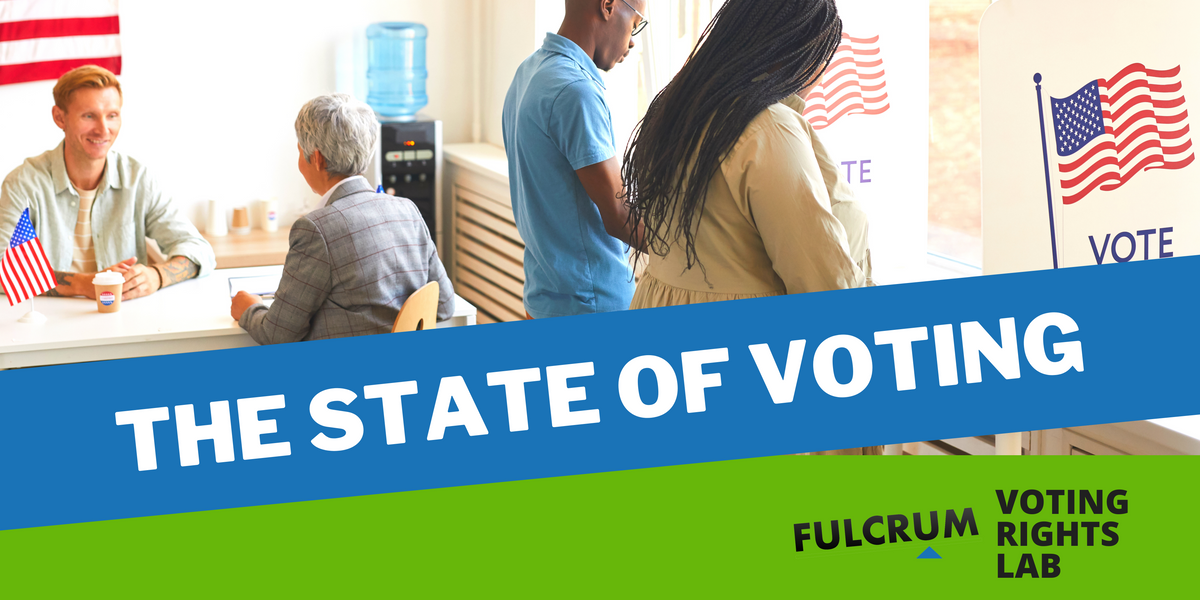 This weekly update summarizing legislative activity affecting voting and elections is powered by the Voting Rights Lab. Sign up for VRL's weekly newsletter here.

The Voting Rights Lab is tracking 2,208 bills so far this session, with 583 bills that tighten voter access or election administration and 1,058 bills that expand the rules. The rest are neutral, mixed or unclear in their impact.
In the final days before the conclusion of the midterm elections, courts in Arizona, New York and Pennsylvania weighed in on voting procedures that will impact how votes are counted and perhaps even whether some people cast their ballots.
There may even be some last minute action with yet another lawsuit filed in Pennsylvania.
Here are the details:
---
Pennsylvania Supreme Court decision disenfranchises voters who forget to date their ballots. Pennsylvania counties have disagreed on whether to count signed mail ballots returned on time by eligible voters when the voter forgets to date their signature, or mistakenly puts a different date (such as their birthdate) instead. Though the date has no bearing on whether the ballot is timely, nor whether the voter is eligible to vote, the Pennsylvania Supreme Court decided last Tuesday that these ballots cannot be counted. Since the decision, Berks County has notified over 700 voters that their ballots have been canceled for signature date reasons, and Allegheny County has released a list of over 1,000 voters who must act to avoid disenfranchisement.
Sign up for The Fulcrum newsletter
On Friday, a lawsuit was filed in federal court challenging the Pennsylvania Supreme Court decision as a violation of the federal Voting Rights Act, which prohibits states from rejecting ballots for "immaterial" reasons.
New York reject challenges to absentee ballot laws. New York's intermediate appellate court prevented vote counting chaos by upholding two 2021 laws relating to absentee ballots against a pair of last-minute lawsuits by New York's Republican and Conservative parties. One lawsuit, filed in late September after absentee ballots had already been mailed to voters, resulted in a trial court ordering officials to stop the ongoing canvassing of ballots in late October. The other lawsuit resulted in a mid-September court order upholding the legitimacy of mail ballots relying on a special Covid-related illness excuse, which the Schoharie County Republican Committee then appealed in early October. The intermediate appellate court rejected these suits, stating their filing came too late and that ruling in plaintiffs' favor would have been profoundly disruptive to the ongoing election.
Arizona court protects voters against intimidation, while Cochise County presses forward with plans to do a full hand count. On Tuesday, a judge issued a restraining order blocking armed civilians from intimidating, harassing and photographing voters returning ballots to drop boxes. Cochise County, facing the threat of litigation, had decided to pursue a limited and clearly legal hand count of ballots cast in the November election. After Arizona Attorney General Mark Brnovich issued an interpretation of the law, however, the county decided to press forward with a full hand count. The county was promptly sued.