A pro-democracy call unifies Trump's long-shot GOP challengers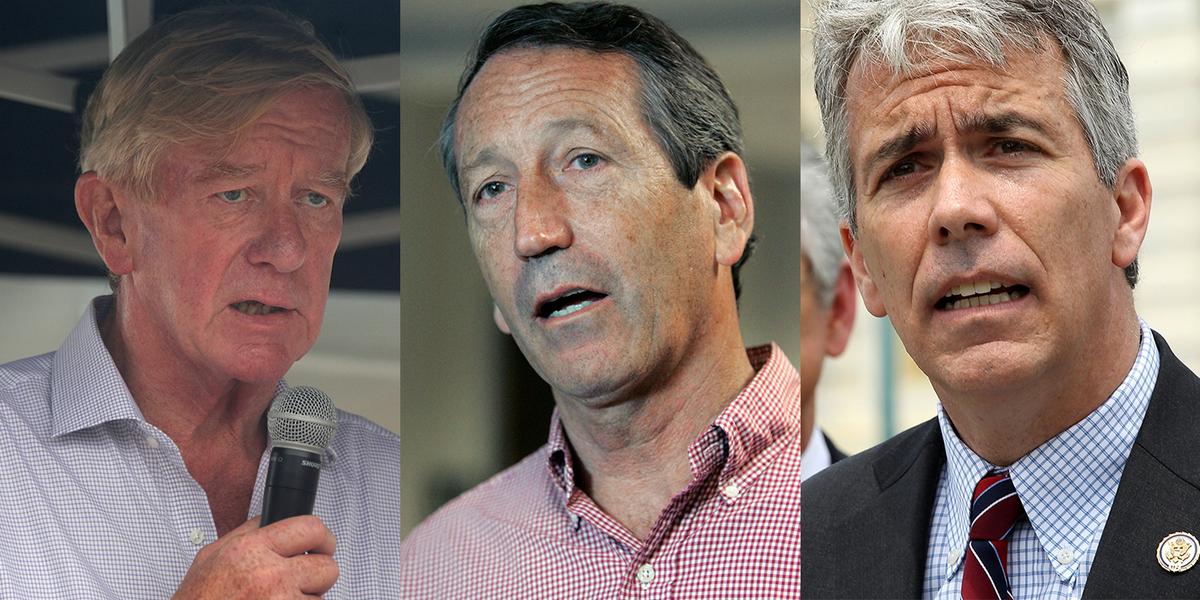 Getty Images
Discussion about how democracy's norms are challenged has been episodic at best in the campaign for the Democratic presidential nomination, but it's the very first topic to galvanize those challenging President Trump for the Republican nomination.
All three of his announced GOP opponents are promoting a scathing op-ed column, published under all their names in The Washington Post over the weekend, condemning their party as undemocratic for canceling its presidential nominating contests in four states.
GOP leaders moved this month to cancel the 2020 primaries in South Carolina and Arizona and the caucuses in Nevada and Kansas — assuring Trump gets all the delegates in those early contests and thereby erecting a significant hurdle for his challengers to build momentum for their long-shot bids.
"The latest disgrace, courtesy of Team Trump, is an effort to eliminate any threats to the president's political power in 2020," wrote former Gov. Mark Sanford of South Carolina, former Gov. Bill Weld of Massachusetts and former Rep. Joe Walsh of Illinois.
---
"Do Republicans really want to be the party with a nominating process that more resembles Russia or China than our American tradition?" they wrote. "Are we to leave it to the Democrats to make the case for principles and values that, a few years ago, every Republican would have agreed formed the foundations of our party?"
Sign up for The Fulcrum newsletter
The party bosses that scrapped the contests — two each on the books in February and early March, with a total 171 delegates at stake — said they were a waste of money and energy given the weakness of the challenger field.
They also noted that their moves were not unprecedented, since clutches of primaries were scrapped by the parties of each of the past three presidents when they ran for re-election: Eight were canceled by the Democrats when Bill Clinton sought his second term in 1996, six on the GOP side when George W. Bush ran in 2004 and 10 on the Democratic side before Barack Obama was renominated in 2012.
What is decidedly different, however, is that none of those presidents had opponents with any sort of national following or fundraising prowess; the intraparty challenges came from virtually unknown gadflies who sought access to the ballots in only a few states.
"If a party stands for nothing but reelection, it indeed stands for nothing," wrote Sanford, Walsh and Weld, all of whom have political organizations and name identification sufficient for a national effort. "Cowards run from fights. Warriors stand and fight for what they believe. The United States respects warriors. Only the weak fear competition."
The three also wrote that litigation to get them on the ballot would probably cost more than the party leaders in the four states purport to save, but they did not say explicitly if they'd be the ones going to court.