The U.S. House of Representatives has a governing problem: Alaska has some answers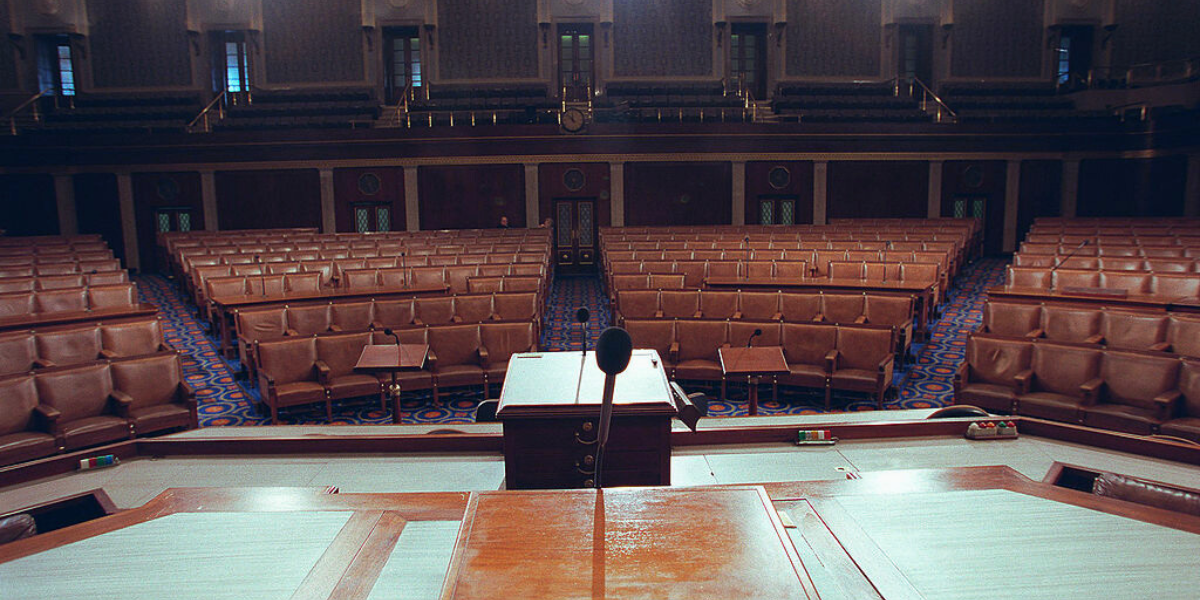 Getty Images
Sherman is press director for Unite America, a philanthropic venture fund that invests in nonpartisan election reform to foster a more representative and functional government.
The U.S. House of Representatives has a governing problem. From a near-shutdown to an inability to elect a Speaker, these past several weeks have further exposed the polarizing incentives driven by America's system of party primaries. In a narrowly-divided House, just a handful of representatives elected by a tiny fraction of the population in primaries have the power to cause chaos.
---
According to new research from the Unite America Institute, Alaska may provide some state-based solutions to this nationwide problem. The Alaska Model examines the impact of the state's historic top-four nonpartisan primary on state politics and governance. Used for the first time in 2022, the new system gave Alaskans the most "meaningful votes" in the nation. The share of Alaskans casting meaningful votes increased by nearly 60% over 2020 to 35%, which is about three times the national average.
Unite America developed the meaningful votes metric to help the public understand how many voters cast ballots in competitive elections that are not effectively pre-determined based on party affiliation alone. For example, a voter casts a meaningful vote in a general election in a district where either party has a chance of winning, or in the case of Alaska, where there are two or more candidates from the same party.
Sign up for The Fulcrum newsletter
Alaska's top-four nonpartisan primary has also encouraged more cooperative governance. Following the 2022 elections, bipartisan majority coalitions formed in both the Alaska House and Senate. While bipartisan majority coalitions are not uncommon in the Alaska Legislature, it's highly unusual for them to occur in both chambers at the same time. This kind of bipartisan coalition is unlikely to occur in the U.S. House because unlike Alaska, the vast majority of members have to win a partisan primary.
"Two simple but powerful things are now true about Alaska's elections: Every eligible voter has the freedom to vote for any candidate in every taxpayer-funded election, and politicians have to win a majority to take office," said Nick Troiano, executive director of Unite America and author of the forthcoming book The Primary Solution. "When lawmakers are elected by the majority of voters, they're more likely to represent that majority. That's true in Alaska, but clearly not in the U.S. House of Representatives."
Here's how Alaska's top-four system works. All candidates, regardless of party, appear on a unified primary ballot. The top four finishers advance to the general election, which is decided by an instant runoff.
Because of that election system, the report finds, Alaskan elections saw a dramatic increase in competition. In 2022, the number of uncontested races dropped to 12%, the lowest in a decade. Additionally, about 30% of state legislative seats were won by less than 55% of the vote, nearly double the recent historical average.
Finally, Alaska's top-four nonpartisan primary appears to mitigate political extremism, producing candidates that better represent the electorate. This is particularly evident when you look at the 2022 statewide results: In the same election, Alaska voters chose moderate Republican Sen. Lisa Murkowski, moderate Democratic Rep. Mary Peltola, and conservative Republican Gov. Mike Dunleavy. It's likely that Murkowski and Peltola would have lost partisan primaries to more ideologically extreme opponents. But the majority of Alaskans supported them, so they won under the new system.
The Alaska Model is Unite America Institute's third Solution Series report examining the impacts of nonpartisan primaries. Previous research looked at Louisiana, which abolished partisan primaries in the 1970s, and California, which implemented top-two nonpartisan primaries in 2012. Leading center-right think tank R Street recently published research on Washington's top-two system.
While each state pursued a slightly different solution to the "Primary Problem," the evidence shows that nonpartisan primaries give voters more meaningful participation, make elections more competitive, and yield more representative leaders.
"The findings of our Solutions Series are clear: Primary reform works," said Troiano.
Complete details on "Alaska's Election Model: How the top-four nonpartisan primary system improves participation, competition, and representation" can be found at this report link.