Tupac's timeless political messages: Echoes in today's American discord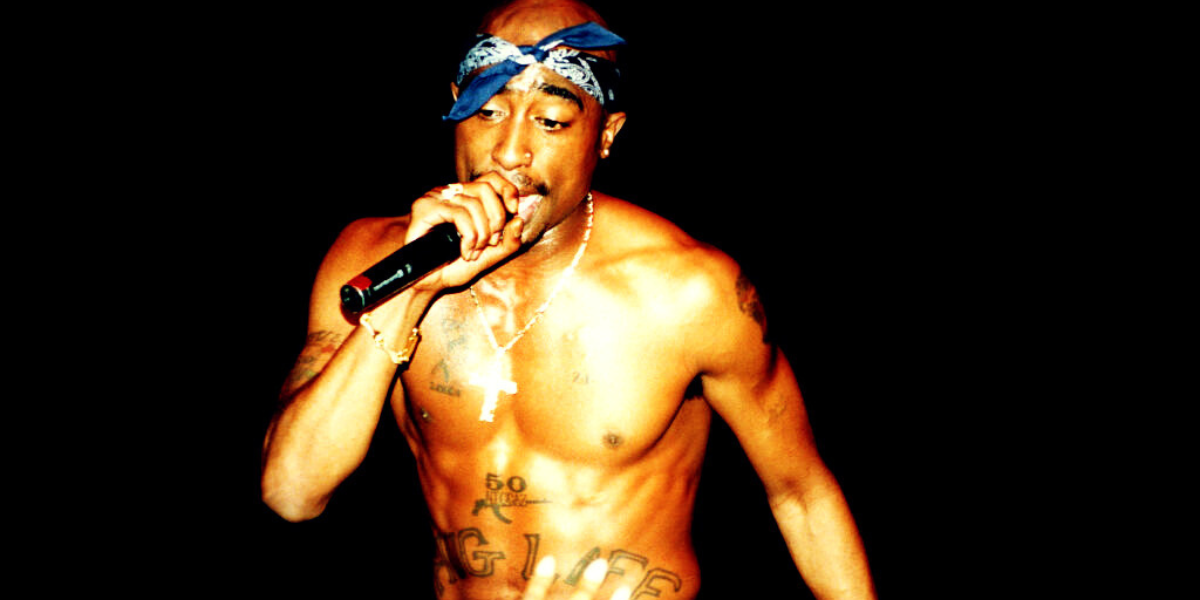 Getty Images
Escobar served honorably for four years in the Air Force. Following his time as a skilled F-15 Fighter Jet mechanic, he contributed to military justice, assisting attorneys in upholding military discipline. He recently founded a company called True College with a mission to help low-income students navigate the college application process.
The recent incarceration of Duane Davis, or "Keffe D," tethered to the ominous murder of the prolific Tupac Shakur in 1996, has inadvertently resurrected discussions around Tupac's audacious political lyrics. Even after a quarter of a century, the hard-hitting messages embedded within Tupac's rhythms pulsate with relevance, striking chords in the heart of America's contemporary socio-political landscape.
---
With verses echoing the cries against systemic injustices, police brutality, and the racial disenfranchisement of the black community, Tupac's musical legacy continues to breathe life into the ongoing struggles and resonates in today's tumultuous American political climate.
Navigating through his lyrical labyrinth, one discerns Tupac as a fierce critic of social maladies. Songs like "Keep Ya Head Up" underscore the corrosive effects of police brutality, portraying
law enforcement not as protectors but as formidable adversaries. Such reflections encapsulate the persistent ordeal that has fueled movements like Black Lives Matter that demand accountability and reform in policing and criminal justice.
Sign up for The Fulcrum newsletter
In unraveling the tales of the distressed, Tupac's "Brenda's Got a Baby" unveils the grim realities confronting young Black women. Within its poignant lyrics lies an exploration of issues like abortion, a contentious topic at the forefront of American political discourse. Amid evolving legal battles and policy shifts, the narratives within his music provide a cultural mirror reflecting the personal traumas and societal judgments faced by women, emphasizing the necessity of empathetic and supportive frameworks.
Tupac's "Changes" captivates through its vivid imagery of a tumultuous world, a canvas painted with the lack of readiness to embrace a Black president and the urgent cries for revolutionary
shifts. These words resonate with the divisive politics and racial rifts observed in recent election cycles, reinforcing the notion that his messages are not relics of the past but rather living dialogues engaging with contemporary socio-political realities.
Despite the controversies that clouded Tupac's lyrical expressions, marked by profanity and raw depictions of violence, supporters argue that his music was merely a mirror reflecting the harsh terrains of inner-city life. It served as a vessel carrying the voices of marginalized communities, transcending temporal boundaries and reverberating in the global realms of musical influence and societal introspection.
Tupac's legacy, amidst current unfolding dramas such as Duane Davis's arrest, stands as a testament to the enduring relevance of his political messages. In the echoing silence left in his absence, the vibrancy of his lyrics continues to fuel the fight for social justice, equality, and systemic transformation in an America still grappling with the shadows of its past and the turbulence of its present.