Trump's allies push tiny suspicions of vote fraud in two swing states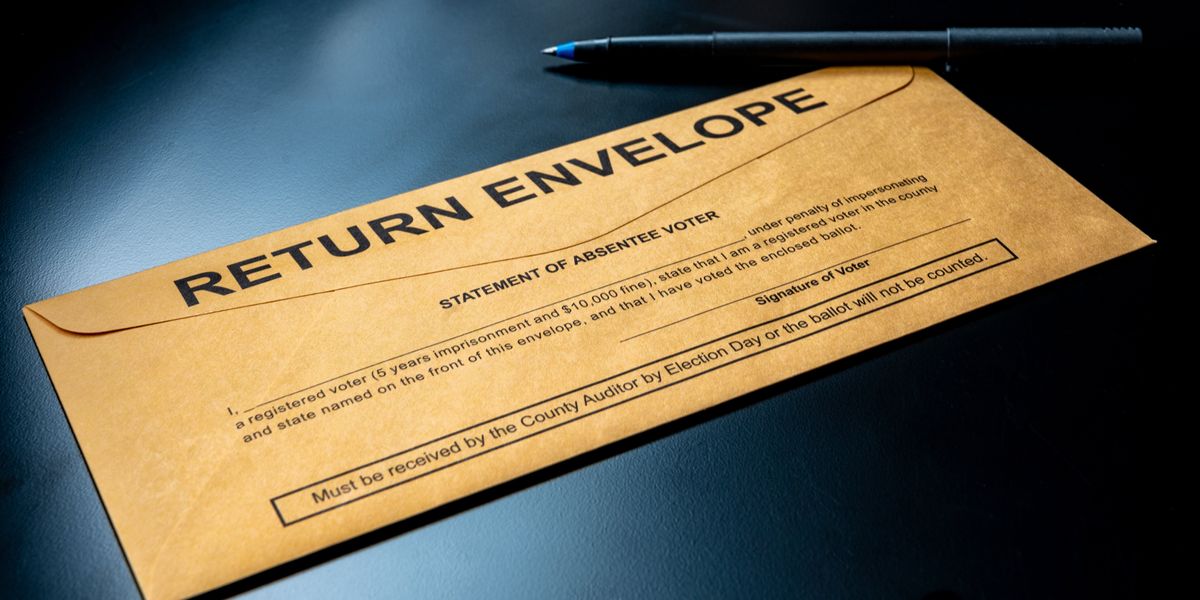 Steven White/Getty Images
The number of votes being investigated for fraud has surged this week — by 47 ballots.

Inquiries were revealed Thursday by the Justice Department, which said it was probing the fate of nine discarded mailed-in ballots in Pennsylvania, and the Republican attorney general in Texas, who unveiled indictments in a case of 38 people pretending to be disabled so they could vote absentee.
The probes show just how assiduously allies of President Trump are working to find and publicize cheating with mailed votes, a scheme the president maintains is so massive that it's about to rob him of an otherwise assured second term.
---
Trump on Thursday declined for a second straight day to commit to a peaceful transition of power if he's defeated, repeating his claims that easy mail voting is such a "whole big scam" that it will invalidate the election if he does not win. It is the most sustained assault on the bedrock of American democracy ever mounted by a president.
But the scattershot instances of suspected vote-stealing in recent years do not come remotely close to justifying such claims, which were further undercut Thursday when FBI Director Chrstoipher Wray told Congress flatly that the bureau has not detected any "coordinated national voter fraud effort."
Sign up for The Fulcrum newsletter
The Pennsylvania and Texas examples don't amount to so much as a rounding error, even in close contests in either of those significant presidential battlegrounds.
It's also highly unusual to announce a partial set of facts at the early stages of a criminal inquiry, only to have to correct them later, as the top federal prosecutor in central Pennsylvania did Thursday — giving the impression a Trump political appointee was leveraging his law enforcement powers to help promote the president's case.
U.S. Attorney David Freed originally said officials in Wilkes-Barre appeared to have "discarded" nine mailed ballots, all for Trump and cast by military members, that had been "improperly opened" by Luzerne County clerks. (He later said seven votes were for the president and the other ballots were put back in their sleeves, contents unknown.)
State law says such envelopes can't be opened, or the signatures on them verified, before Election Day. But applications for absentee ballots get returned in envelopes very similar to those used to send in the votes themselves.
In his news releases, Freed said he was justified in releasing the information because of "the limited amount of time before the general election and the vital public importance of these issues."
The Justice Department's own guidelines call for something different. Criminal investigations of elections "must be conducted in a way that minimizes the likelihood that the investigation itself may become a factor in the election."
Although he got the details of both cases wrong, Trump mentioned the Pennsylvania instance in his remarks Thursday and also reports that three trays of first class mail, including some ballot envelopes, had been found this week in a ditch in rural northern Wisconsin.
He did not mention the felony indictment GOP Attorney General Ken Paxton had filed against Shannon Brown, a Democratic county commissioner in rural East Texas. Brown was charged with orchestrating a scheme two years ago to get 38 allies to falsely claim on their absentee ballot applications that they were disabled — one of the few available excuses to vote by mail in the state. (Brown ended up winning by five votes.)
Paxton has been leading the GOP effort, which has so far been sustained in a series of high-profile court cases, to keep the rules for mail voting as restrictive as ever — and Texas now stands as one of just five states that will require an excuse for a November absentee more explicit than fear of the coronavirus.
The charges, he said, are further evidence that "mail ballots are vulnerable to diversion, coercion and influence by organized vote harvesting schemes."