Blind voters sue for easier balloting in two states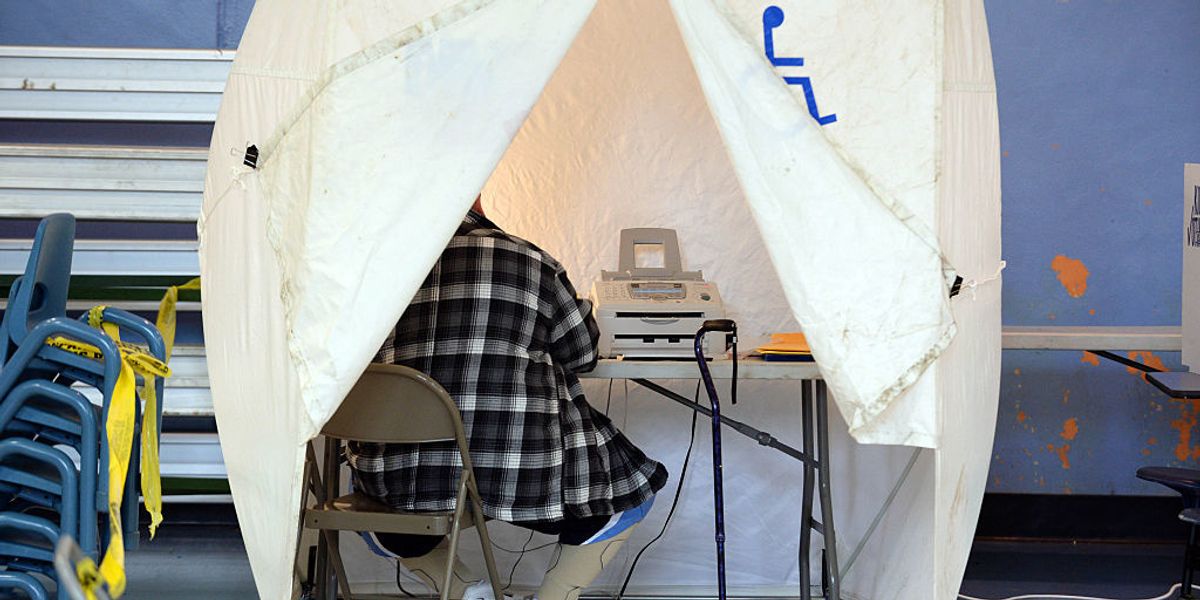 Darren McCollester/Getty Images
With the presidential election now fewer than 100 days away, courthouses across the country are continuing to process a record flood of litigation hoping to improve access to voting during the coronavirus pandemic.
This week legal actions were filed in New York to extend the deadline for registration, and in both Virginia and North Carolina to improve the ability of blind citizens to vote from home.
Success for any of those lawsuits would likely increase turnout, but the only place where the extra voters might prove dispositive is North Carolina, where both the presidential and Senate contests look to be tossups. The other two states seem solidly blue.
These are the details of the cases:
---
New York
The American Civil Liberties Union and its affiliate state group asked a judge late Tuesday to block enforcement of the law ending voter registration 25 days before an election. Only 15 states have even earlier deadlines.
As part of the ACLU's ongoing state lawsuit against the Board of Elections, it asked the court to allow registration until Oct 24, or 10 days before the election, in line with four other states. (Nineteen states allow registering at the polls.)
In the last presidential race, the plaintiffs said, about 93,000 New Yorkers could not vote because they registered after the deadline.
Sign up for The Fulcrum newsletter
"This November's election is one of the most important in our lifetimes, and it is more urgent than ever that no New Yorker is needlessly barred from participating," said Donna Leiberman, executive director of the New York ACLU.
Virginia
Two disability advocates and voters filed a federal lawsuit Monday to block absentee voting procedures they argue are discriminatory against the blind.
The National Federation of the Blind of Virginia and the American Council of the Blind of Virginia argue their members are not able to independently mark a paper ballot and that violates the 30-year-old Americans with Disabilities Act.
The lawsuit says this leaves disabled voters having to risk their health to vote in person. It argues that a secure email system for military and overseas citizens to vote is already available, but election officials refuse to let disabled voters use it.
North Carolina
Another federal lawsuit filed Monday makes similar arguments to the one in Virginia.
It states that blind and visually impaired North Carolinians will be forced to either risk getting the coronavirus, by voting in person, or to compromise their privacy and tell someone else who they want to vote for so that person can fill out the paper ballot.
The suit filed Monday says several states including Maryland, Wisconsin, New Hampshire and Oregon have all developed electronic methods for disabled citizens to vote absentee.
An estimated 300,000 North Carolinians had a visual disability in 2016, according to the National Federation of the Blind.
Among the plaintiffs in the lawsuit are Disability Rights North Carolina and the North Carolina Council of the Blind.