Expert: Law blocks most Florida felons from regaining voting rights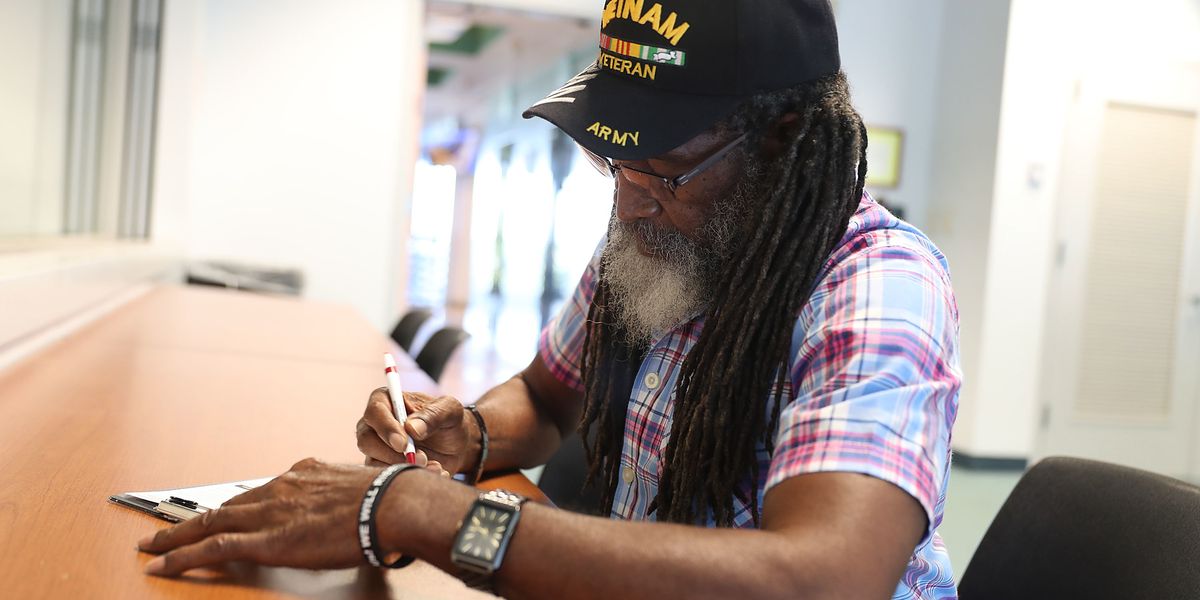 Joe Raedle/Getty Images
The new law requiring felons in Florida to pay all their fines and court fees before getting their voting rights restored would leave about 80 percent of them unable to register, according to research that is part of a legal challenge to the law.
Professor Daniel Smith, chairman of the University of Florida political science department, also found that black convicts would be more likely to be left on the sidelines during elections than white convicts.
Smith submitted his testimony on behalf of several convicted felons who would be blocked from restoring their voting rights as well as the NAACP and the League of Women Voters.
---
Nearly two-thirds of Florida voters supported an amendment passed last November to restore convicted felons' voting rights. But on June 28, Gov. Ron DeSantis signed legislation requiring repayment as a condition of registering to vote.
Within days several lawsuits were filed. They have been combined, and a hearing is set for Oct. 7 on the plaintiffs' request for a preliminary injunction blocking implementation of the financial requirements.
The suits claim that the requirement to pay fines and fees is tantamount to an unconstitutional poll tax, something that was used to prevent black people from voting in many states until the 1960s. They also claim that it violates the Voting Rights Act because black and Hispanic citizens would be disproportionately affected.
Sign up for The Fulcrum newsletter
Plaintiff Kelvin Jones, a 46-year-old black man who lives in Hillsborough County, owes more than $50,000 in fines and court costs. He is disabled and unable to work, making it impossible to pay the money or to hire an attorney to ask that the fines be converted to community service. Even if that were to happen, his disability prevents him from doing the community service.
Smith emphasizes throughout his filing that the conclusions he draws are only estimates because no statewide database is available showing how many convicted felons still owe fines or fees. Nevertheless, using data from 48 of Florida's 67 counties, Smith estimates only about 20 percent of the more than 375,000 people with felony convictions owe neither fines nor fees and therefore could have their voting rights restored.
By extrapolating his findings to cover the entire state, Smith estimates that 8 percent of the more than 140,000 black felons who have finished their sentences have paid off all the fines, while 13.5 percent of nearly 180,000 white convicts have no outstanding fees and fines and therefore are eligible to regain the vote.
Shortly after the law passed, the Florida Rights Restoration Coalition, the driving force behind passage of the amendment, announced a fundraising campaign to help convicts pay off their fines. The goal was to raise $3 million.
Meanwhile, officials in Miami announced a plan that would allow felons who still owe fines and fees to petition the court to modify their sentences, including converting some or all of what they owe into community service.