Florida sees no evidence of the 2018 vote fraud Trump asserted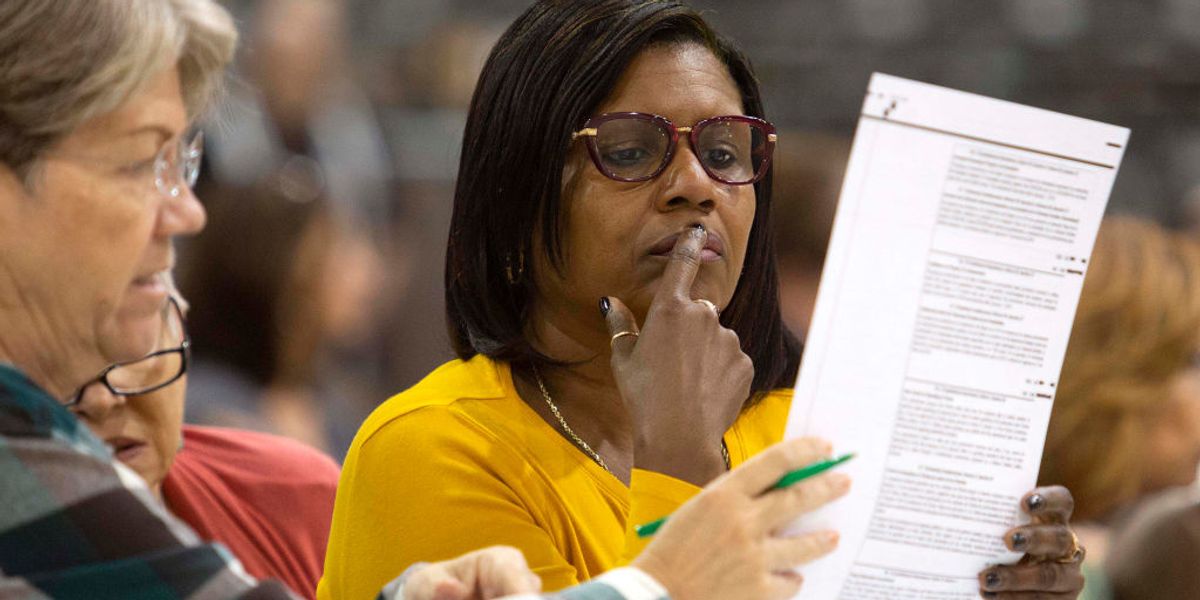 Saul Martinez/Getty Images
Florida's top criminal investigators have found "no evidence of fraudulent intent" by the Democrats after a year-long probe into allegations of mail-in-vote tampering during the last election.

The conclusion by the Department of Law Enforcement prompted the state's top prosecutor to declare Wednesday that a "lack of sufficient evidence to support prosecution" brings to a close one of the most prominent election corruption disputes in years in the state's biggest purple state.
It also punctures a major talking point from President Trump as he's ratcheted up his campaign against expanding absentee voting this year in response to the coronavirus crisis. He has claimed there was fraud in the 2018 Florida election, where the margins in both top races were so thin as to require statewide recounts.
---
Republicans ended up winning both contests, Ron DeSantis becoming governor and Rick Scott joining the Senate.
Investigators found three people associated with the Florida Democratic Party had changed the deadline dates on an election form used to fix signature problems on mailed-in ballots.
When reviewing mailed-in ballots, election officials compare the signature on the envelope with the voters' signature on file. If they do not look like a match, the ballot is not counted unless the voter completes a document verifying the document's authenticity
Sign up for The Fulcrum newsletter
Democrats had complained about the number of ballots rejected, saying there were no standards or training for people to make fair signature match determinations. Democrats have raised the same issue in lawsuits filed across the country hoping to end handwriting analysis disputes in closely contested states in November.
The investigation determined people were preparing the altered forms in anticipation of a favorable court ruling in a lawsuit filed by Democrats challenging votes rejected for perceived signature flaws — and had no intent to circulate them until after the ruling.
When vote totals, especially in the Democratic strongholds of Palm Beach and Broward counties, started reducing GOP margins as mail-in votes were tallied two years ago, Trump tweeted that "Law Enforcement is looking into another big corruption scandal having to do with Election Fraud" and that, while Democrats had dispatched "their best Election stealing lawyer" to the state, "Don't worry, Florida - I am sending much better lawyers to expose the FRAUD!"
While such claims of voter fraud are increasingly frequent from the GOP, actual prosecutions are rare. One happened in Philadelphia on Thursday, however: A former elections judge pleaded guilty to taking bribes in return for secretly entering voting booths and running up the totals for local candidates from 2014 to 2016 to add votes for three Democratic judicial candidates. Domenick DeMuro faces 15 years in prison and a $500,000 fine.