Florida voter site goes dark. Routine maintenance or suppression?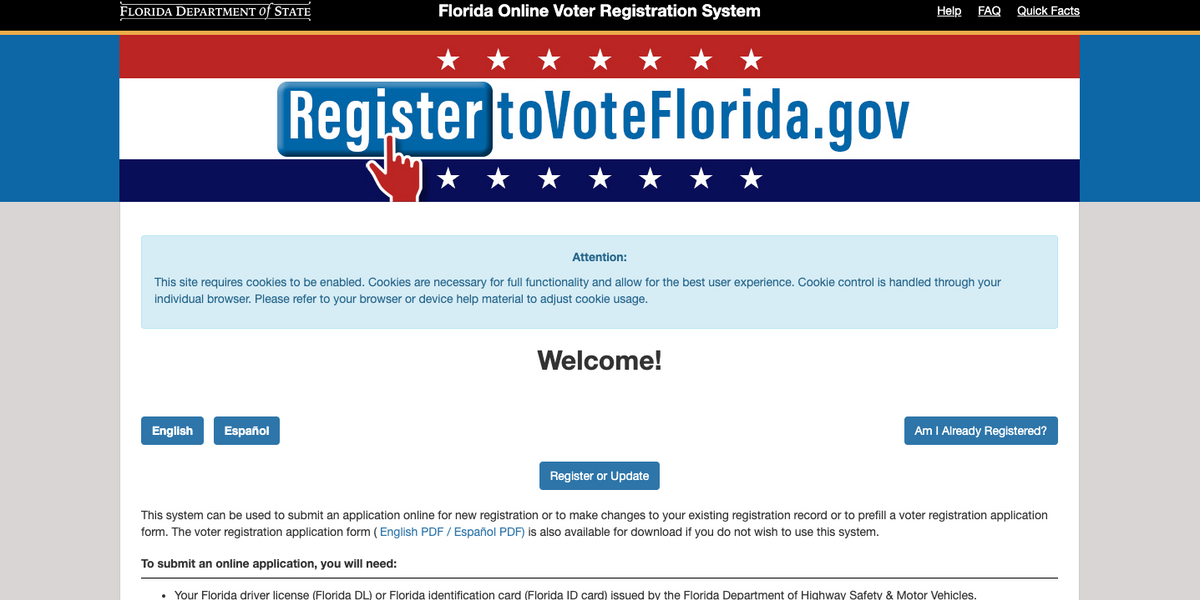 Florida's voter registration website went down over the weekend, angering Democrats who accused the state's Republican governor of voter suppression just days ahead of a national voter registration drive.

The website went down Friday night for "routine maintenance," the site said, and was online again Sunday.
Democrats said they beieved Gov. Ron DeSantis orchestrated the shutdown to interrupt plans to register voters over the weekend and ahead of Tuesday's National Voter Registration Day, the single largest campaign to register voters.
---
"Shuttering the online voter registration site for 'maintenance' as we kick off our largest voter registration week is the latest act of voter suppression from a governor who has doubled down on voter suppression tactics during his short tenure," said Terrie Rizzo, chairwoman of the state Democratic Party.
A spokeswoman for the department that oversees Florida's elections said the scheduled maintenance was announced in advance, and was designed to provide increased security and ensure an expected surge in traffic during the registration drive.