Iowa debacle ripples through the nation's democratic fabric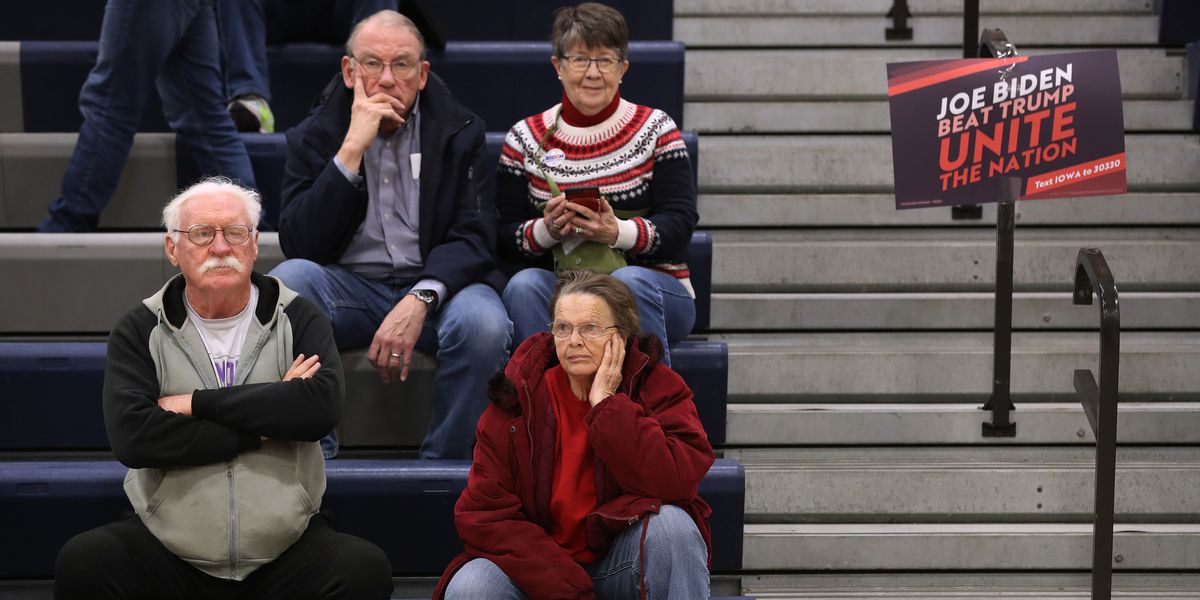 Chip Somodevilla/Getty Images
Like the aftershocks that follow a major earthquake, the impact of the vote reporting debacle in the Iowa caucuses continues to rumble throughout the country.

Here is a look at some of the developments on three very different fronts: the new vein of disinformation about what "really" happened to this year's first voting in the Democratic nomination, the reaction to Iowa's appeals for patience, the rise of anxiety in other presidential battlegrounds. Amazingly, there was even a silver lining observed.
---
A disinformation debut
Only a smattering of additional results were announced Wednesday afternoon, raising the total of precincts reporting to 75 percent from 71 percent when the day began.
So it seems certain the final totals will not be disclosed by the Iowa Democratic Party until more than 48 hours after the caucuses concluded. And that has sparked an outbreak of home-grown misinformation that some saw as a sign of things to come.
Among the accusations spreading online — and that have been emphatically refuted by party officials — are that voting fraud was behind the delay and that one of the top tier candidates was planning to drop out.
NBC News reported the conservative group Judicial Watch incorrectly claimed that eight Iowa counties had more voter registrations than the number of citizens.
Sign up for The Fulcrum newsletter
The group has brought several lawsuits against states and other entities claiming that they were not performing adequate work to remove from registration rolls people who had moved, died or were not otherwise eligible to vote. Federal law since 2002 has required all jurisdictions conducting elections to perform proper maintenance of their voter lists.
Iowa's Republican secretary of state, Paul Pate, sought to debunk the Judicial Watch claim, but the original accusation continued to spread across social media.
Preparations to be patient
Experts took the opportunity created by the long delays between vote disclosures — as of Wednesday afternoon results from only 71 percent of precincts had been reported — to remind voters this may be the new norm for American elections.
Edward Foley of the Ohio State University law school said delays in reporting results could become commonplace during the 2020 primary season and general election because of what he and another academic dubbed the "overtime count." One example he cited, in a piece for Politico, is the increasing use of absentee mail-in ballots. In many states, people no longer have to provide an excuse or reason why they can't make it to the polls on Election Day — effectively allowing them to always cast their ballots at home and send them in.
At the same time, some states permit absentee votes to be counted so long as they are postmarked by Election Day. That likely means many will show up after Election Day and still need to be counted — delaying an accurate outcome in very close contests.
Another example are provisional ballots, those set aside because there had been questions about the voter's ligibility. Some states mandate that those votes not be counted (if the voters turn out to be eligible) until after the election.
States of denial
Officials in various states around the country are reacting strongly to the Iowa vote reporting debacle.
Wisconsin's Democratic governor, Tony Evers, compared the Iowa caucus system to voter suppression. He pointed out that working people may not be able to attend a caucus in the evening or may be able to go but not stay the multiple hours that the events sometimes take.
And he reassured Wisconsin Democrats that the state's April 7 presidential primary is different than Iowa's system. The primary is a straightforward vote-for-your-one-favorite contest. It's conducted by local governments and overseen by the Wisconsin Elections Commission, a state agency — not the party.
Nevada's Democratic Party was quick to announce it will not use the application developed for it by the same company, Shadow Inc., that developed the one that proved so problematic in Iowa. The Iowa app failed to send the correct results from the caucus sites to the central counting location because of "a coding problem," Iowa party officials said.
Nevada Democratic officials said they already had backup plans for the state's Feb. 22 caucuses in place before Shadow's software choked up this week.
And, finally, the good news
Indiana's Purdue University on Wednesday distributed this quote from faculty member Eugene Spafford, touted as "one of the preeminent leaders in the field of cybersecurity":
"In some ways, this was the best outcome possible. Having an obvious glitch in software during a primary vote simply illustrates some of the concerns and was so much better than a problem that was hidden for weeks, unrecoverable, or even worse: hacked by outsiders."