LeBron's group pledges millions to recruit poll workers in Black communities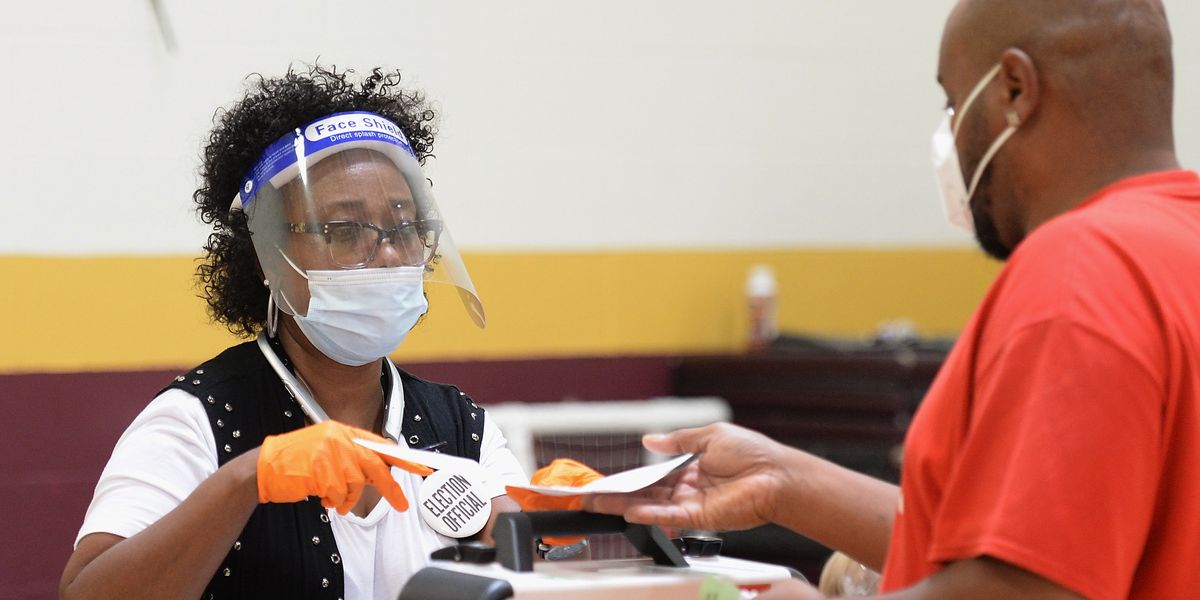 Michael B. Thomas/Getty Images
More Than a Vote, the group of Black athletes and artists headed by LeBron James, has announced its latest major initiative: a multimillion-dollar effort to increase the number of poll workers in majority-Black polling districts in preparation for the November election.
The project, being done in cooperation with the NAACP Legal Defense Fund, hopes to recruit young people to serve in Black communities in swing states such as Michigan, Wisconsin and Florida.
The effort will focus on poll worker recruitment through an advertising campaign and a corporate partnership program where employees are encouraged to volunteer as poll workers.
---
Nearly every day brings new reports on poll worker shortages. Many poll workers are elderly and during the primary season a significant number have opted out because they are particularly vulnerable to the coronavirus pandemic — one of the factors leading to excessively long lines at polling stations.
Plus, while there is a nationwide shift to voting by mail this fall, there remains a greater affinity among Black voters to cast their ballots in person instead of using the mail because of the history of voter suppression.
One example of the challenges faced by election officials came during the Wisconsin primary in April. In Milwaukee the number of in-person voting locations was reduced from 180 to five because of a shortage of poll workers.
Sign up for The Fulcrum newsletter
Other high-profile members of More Than a Vote include Allyson Felix (track and field); Ben Simmons (NBA), Brittney Griner (WNBA), Jozy Altidore (soccer), Patrick Mahomes (NFL) and singer Toni Braxton.
In July the group announced it was giving $100,000 to help felons in Florida pay off their fines and court costs in order to qualify to register to vote.
Voters in the state passed a referendum restoring voting rights to felons who finish their terms. But the Legislature passed a bill signed by the governor that requires them to pay all of their fines and fees in order to complete their sentence and earn the right to vote again.
That law requiring the payment of fines and fees is still being challenged in court.
More than a Vote is also part of an effort to use large sports arenas as voting sites where voting booths can be spaced out in order to keep everyone healthy.