Hundreds of key counties need more poll workers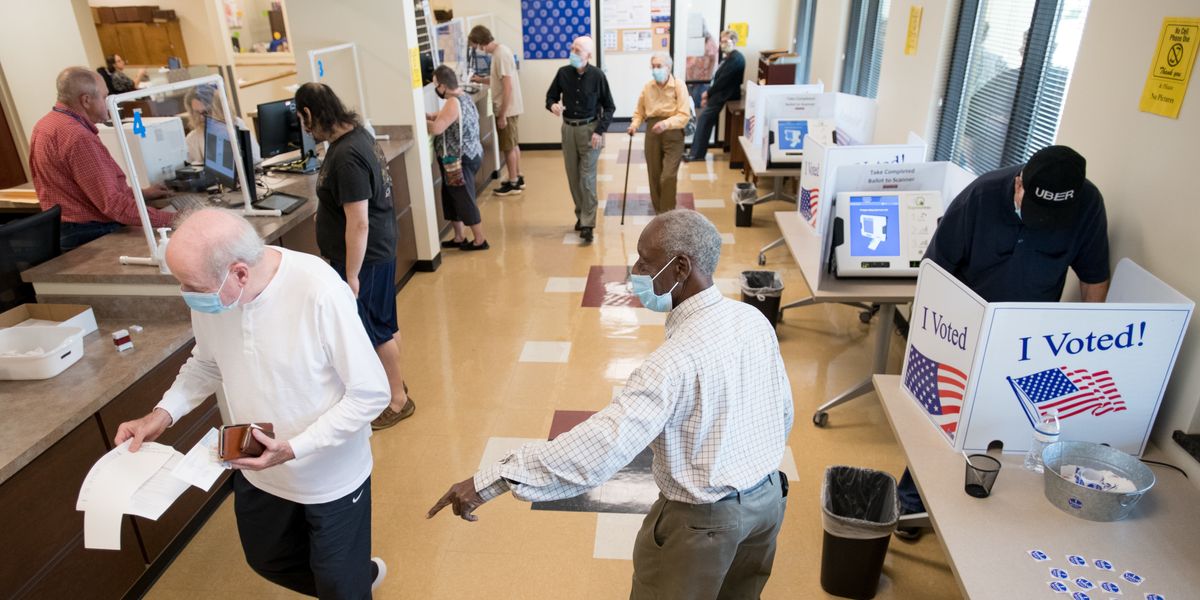 Sean Rayford/Getty Images
For many years, the U.S. election system has been plagued with shameful disparities in voter access. Too often, people of color and students wait in much longer lines to vote. This depresses turnout — and representation — in those communities. Throughout the pandemic, we have seen shockingly long lines in communities from Wisconsin to Pennsylvania to Georgia to Nevada and beyond.

Today the Voter Protection Corps released new, actionable, data-informed information in partnership with Carnegie Mellon University about where the risks of long lines are the greatest, and where the most work needs to be done over the next four weeks to recruit poll workers.
---
We found that 485 out of 795 counties in eight battleground states — Arizona, Florida, Michigan, North Carolina, Ohio, Pennsylvania, Texas and Wisconsin — are at high risk for poll worker shortages. Since the tool was first developed in August, 254 counties that were not initially considered at high risk have moved up in priority, many key counties that were identified as high risk in August remain in that category. Some previously high risk counties have now downgraded in their risk level.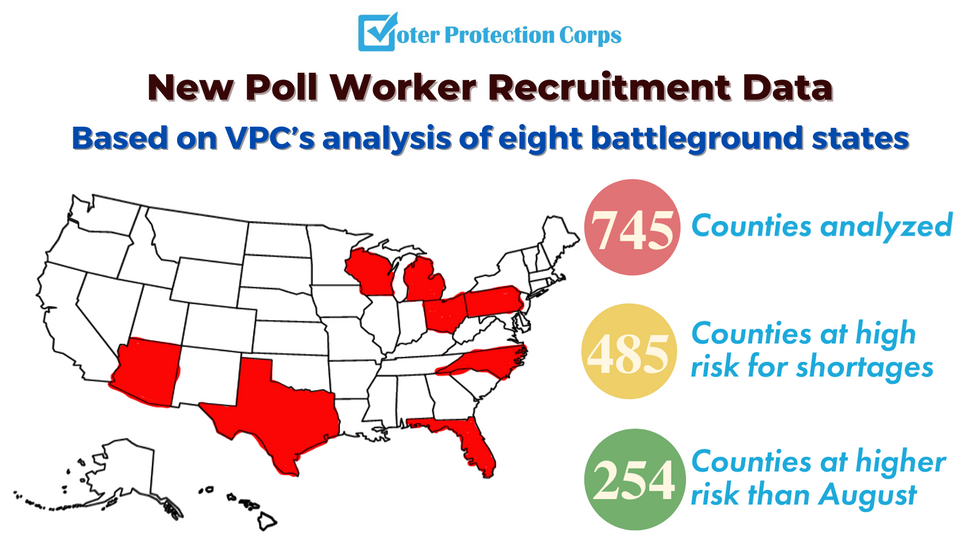 Time is running out. Voting in many jurisdictions across the country has already begun. Counties need assistance, and voting rights organizations valiantly recruiting poll workers need guidance. Our tool can help.

Sign up for The Fulcrum newsletter
No matter the election, no polling place should close because election administrators can't find an adequate number of workers to staff them. But in this year — and at this moment — we have to be even more vigilant in our approach to the problem of poll worker recruitment. There's simply too much at stake to fly blind as we aim to find a solution.
You can view our data visualization tool here. You can sign up to be a poll worker here.
Quentin Palfrey is chairman of the Voter Protection Corps. Read more from The Fulcrum's Election Dissection blog or see our full list of contributors.