Voting machine maker drops paperless option. Will Congress do likewise?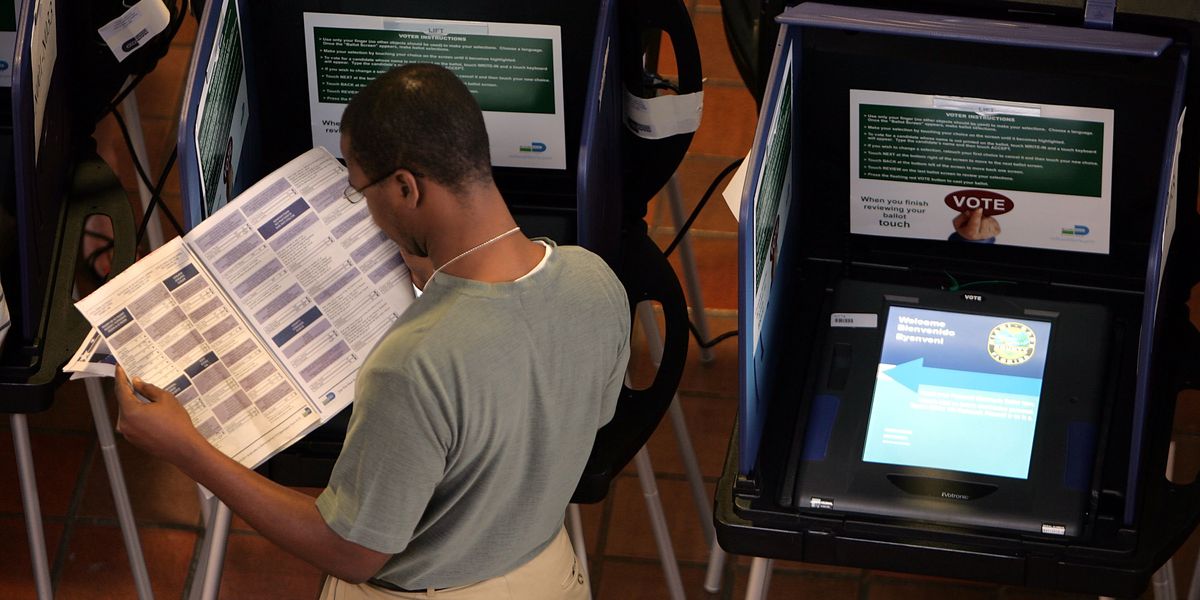 Joe Raedle/Getty Images
The company describing itself as the nation's biggest provider of election equipment says it's not going to sell any more paperless voting systems.

It's a symbolically important step in the drive to secure the 2020 election against fraud and foreign hacking. But the company, Election Systems & Software, wants Congress to take even more important steps: mandate paper-trail balloting nationwide and set higher security standards for all machines used in federal elections.
In an opinion piece in Roll Call on Tuesday, CEO Tom Burt urged lawmakers to "pass legislation establishing a more robust testing program—one that mandates that all voting-machine suppliers submit their systems to stronger, programmatic security testing conducted by vetted and approved researchers."
The odds of that happening appear very slim. Several bills to boost election security are being pushed by Democrats, and some are being promoted by Republicans, too. But any that get through the Democratic House look to be blocked by GOP Majority Leader Mitch McConnell in the Senate.
---
That is in part because he opposes more federal control over elections, which in the main are the province of state and local officials, and in part because President Trump despises any effort to suggest that Russian interference tainted his election.
Sign up for The Fulcrum newsletter
Electronic voting machines that don't generate any paper trail became popular after butterfly ballots and hanging chads sullied the incredibly close 2000 presidential result in Florida. Congress gave away a pit of federal money to jurisdictions willing to go paperless, turning aside warnings that the new computerized systems could be readily hacked.
Cybersecurity experts have now persuaded many places to adopt touchscreen systems with paper receipts or color-the-oval paper ballots that are read by optical scanners – then retained for use in a recount or to rebut allegations the machine count was manipulated or wrong.
One provision in a multifaceted election security bill proposed in the Senate by Republican Jim Lankford of Oklahoma and Democrat Amy Klobuchar of Minnesota, a presidential candidate, would deliver millions of dollars in subsidies to the states for phasing out the remaining paperless systems. It also would compel states to conduct more frequent audits of their results.
But the bill has stalled because of the Trump administration's opposition. That has prompted Lankford to consider changes that might win the White House over, but those ideas are threatening to have Klobuchar and other Democrats walk away.