Bipartisan group asks DOJ to further protect election workers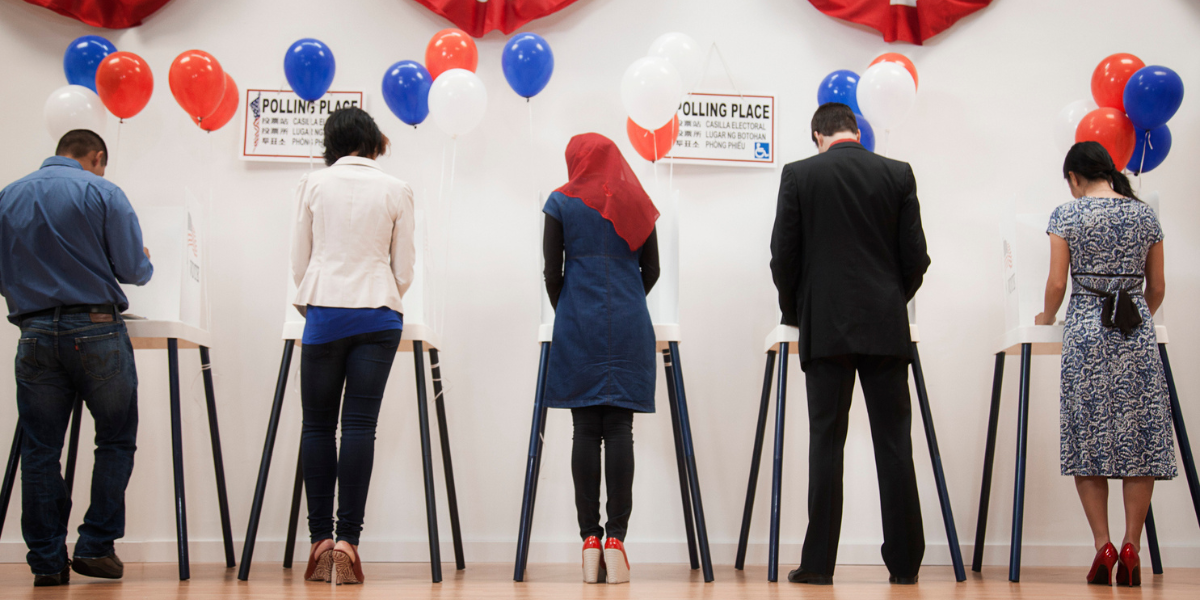 After an increase in threats to election workers during and following the 2020 election, a bipartisan group is calling on the Department of Justice to bolster and reinforce protections for the people who maintain the integrity of U.S. elections.
The Alliance for Securing Democracy and the Bipartisan Policy Center released a report last week with recommendations for improving the DOJ's Election Threat Task Force. The report focused on reimagining federal laws and enhancing the DOJ's guidance for law enforcement and local and state governments.
---
Threats against poll workers had been exacerbated by false, widespread claims of election fraud in the 2020 election. Two years later, as the country holds primaries and caucuses for the midterm elections, the danger of those threats has not waned.
In June, the DOJ released a report warning that calls for violence against poll workers is likely to increase as elections continue, designating that violence as part of their summary of terrorist threats to the country.
However, there is worry the Justice Department has not done enough to address the problem. That is leading to a number of issues - including the loss of experienced election officials who are leaving the field.
David Levine, a co-author of the report and the elections integrity fellow for the Alliance for Securing Democracy, said it's critical to make sure the people on which American democracy rests feel safe and remain in their roles.
Sign up for The Fulcrum newsletter
"What we want is the DOJ then to be able to provide guidance to others involved in these efforts… we want them to be aware of what other tools exist to help make election workers feel safe," Levine said.
The main call to action of the report was for the DOJ to release guidance for local law enforcement, the FBI's field offices and all others on the "front lines" of elections to show how federal laws can deter and hold accountable those threatening election officials.
The report states that such guidance would serve three purposes:
show that the issue of threats to election workers remains a priority;
ideate around safety mechanisms for poll workers, and;
help explain when a threat can be prosecuted.
Even if a threat to an election official isn't criminally prosecutable, there are still measures to take to ensure the safety of election workers. The DOJ's Election Threat Task Force could be a resource for issuing guidelines for how legislatures can go about holding individuals civilly accountable for threats toward or intimidation of election workers, the report said.

Levine thinks the report offers a way for the DOJ to more effectively achieve the purpose of its task force and protect election security.
"People don't perceive the folks that run our elections to be our stewards of democracy," Levine said. "They see them as obstacles to their own political ends, and that's just a really dangerous place to be."