Montana ends same-day registration, tightens voter ID requirement
https://twitter.com/saramswann?lang=en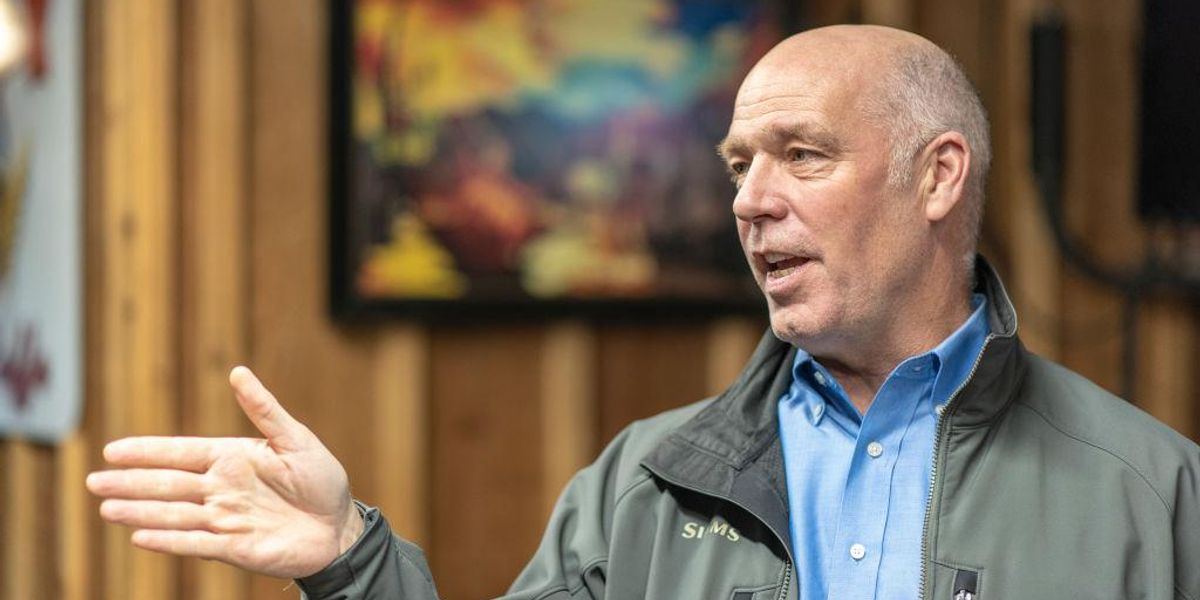 William Campbell-Corbis/Getty Images
Gov. Greg Gianforte has signed legislation ending Montana's long-standing same-day voter registration practice, while also imposing stricter voter ID requirements.

The Republican governor approved the two restrictive voting measures on Monday, after the GOP-majority Legislature passed the bills largely along party lines last month.
This makes Montana the latest state to roll back voting access following the 2020 election. Republican lawmakers across the country have been pushing for stricter election rules that they say will protect against voter fraud — despite no evidence of widespread wrongdoing. At the same time, Democrats have been advocating for expanding access to the ballot box.
---
Since 2006, Montana has allowed eligible voters to register and cast a ballot on Election Day. (Twenty other states, plus Washington, D.C., allow for same-day registration.) But now, under this new law, Montanans will have until noon the day before an election to register to vote.

The second bill requires voters to show certain identification before casting a ballot. Acceptable forms of photo ID include a Montana driver's license, government-issued photo ID, passport, military ID, tribal ID or state-issued concealed carry weapons permit. Voters could also provide the last four digits of their Social Security number.
Students can use their school-issued photo IDs to vote as long as they also provide a secondary piece of identification like a bank statement, utility bill, paycheck or another document that shows their name and current address.
Sign up for The Fulcrum newsletter
Republican Secretary of State Christi Jacobsen specifically requested the Legislature make these voting changes. She said requiring voter ID and implementing voter registration deadlines were "best practices in protecting the integrity of elections."
"Montana has a long history of secure, transparent elections, setting a standard for the nation," Gianforte said in announcing his approval of the bills. "These new laws will help ensure the continued integrity of Montana's elections for years to come."
But voting rights advocates lambasted the new laws as unnecessary barriers to the ballot box. They said the photo ID requirement in particular would impose a financial burden on low-income Montanans and others without government-issued IDs.
It's possible voting rights groups could mount a legal challenge to the new laws, or try to undo them through a ballot initiative.