Poverty, isolation among voting barriers for Native Americans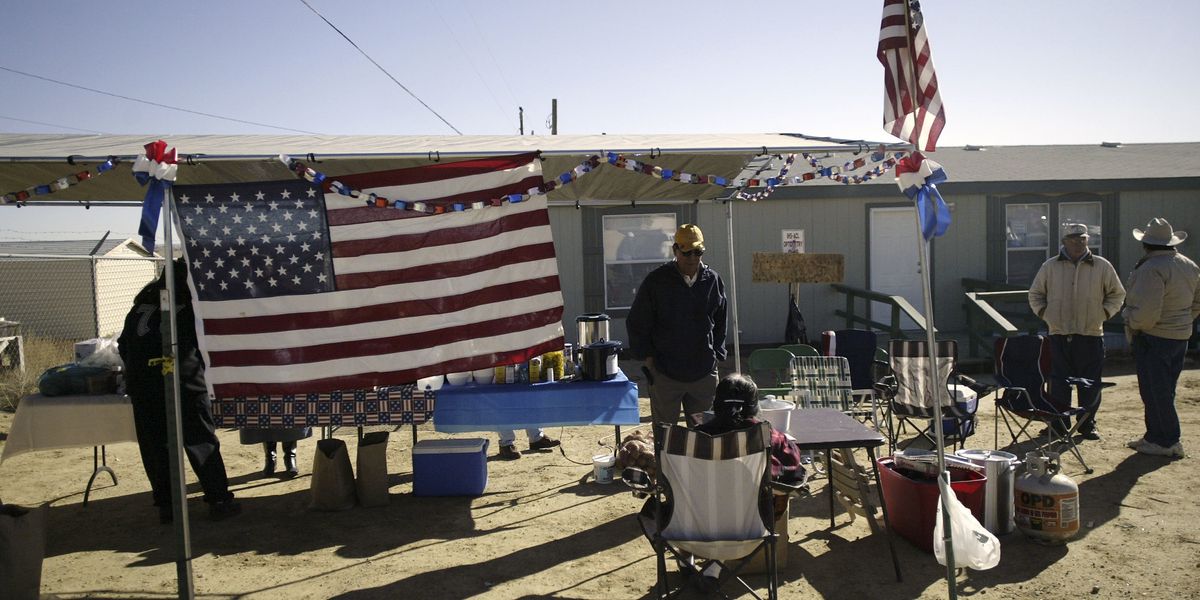 Rick Scibelli/Getty Images
A congressional hearing in Phoenix this week on voting rights and election administration in Arizona provided a stark reminder of the obstacles many Native Americans face just to cast a ballot.
Patty Ferguson-Bohnee, director of the Indian Legal Clinic at the Sandra Day O'Connor College of Law at Arizona State University, told members of the House Administration Subcommittee on Elections that to "understand the challenges faced by Native American voters, one must recognize the vast differences in experiences, opportunities and realities facing on-reservation voters."
---
Among those differences:
Poverty: The poverty rate among Native Americans in Arizona is 36 percent, more than three times the rate of white people in the state, according to the Census Bureau. This leaves many homeless or moving from home to home, which makes it hard to establish a permanent residence from which to vote. Lack of funds along with the poor condition of roads on the 21 reservations in the state make it difficult to get to a polling place.
Nontraditional addresses: Even many of those with permanent homes on the reservation do not have a traditional street address and have no regular mail delivery, Ferguson-Bohnee said. Residents have to travel up to 70 miles in one direction to receive mail. Non-traditional addresses can make it difficult to register to vote or produce identification when trying to vote at a polling place and may make it more likely their registrations will be suspended.
Sign up for The Fulcrum newsletter
Lack of access: Less than half of homes on tribal lands have reliable broadband access, which can be used to register online. And in 2016, few counties offered voter registration on the reservation. Jonathan Nez, president of the Navajo Nation, testified that some Navajo citizens are required to drive more than 100 miles to register to vote.
Identification barriers: Many on the reservation do not have a driver's license or other traditional form of identification needed to vote under a 2004 voter ID law. The Navajo Nation sued over the issue and a settlement required expanding the acceptable forms of identification to include some forms of tribal ID. But Ferguson-Bohnee testified that those forms of identification have been rejected by poll workers who have not been properly trained.
Stephen Roe Lewis, governor of the Gila River Indiana Community near Phoenix, said despite some improvements only 58 percent of the community's voting-age population is registered to vote.
"Exercising one's right to vote should not be hard to do," Lewis said. "Across the United States, tribal members face unique barriers to voting and out of frustration that can be prevented, sometimes give up on exercising their voting rights."