Bid to make tribal IDs a valid voters' proof in N.D. advances in federal court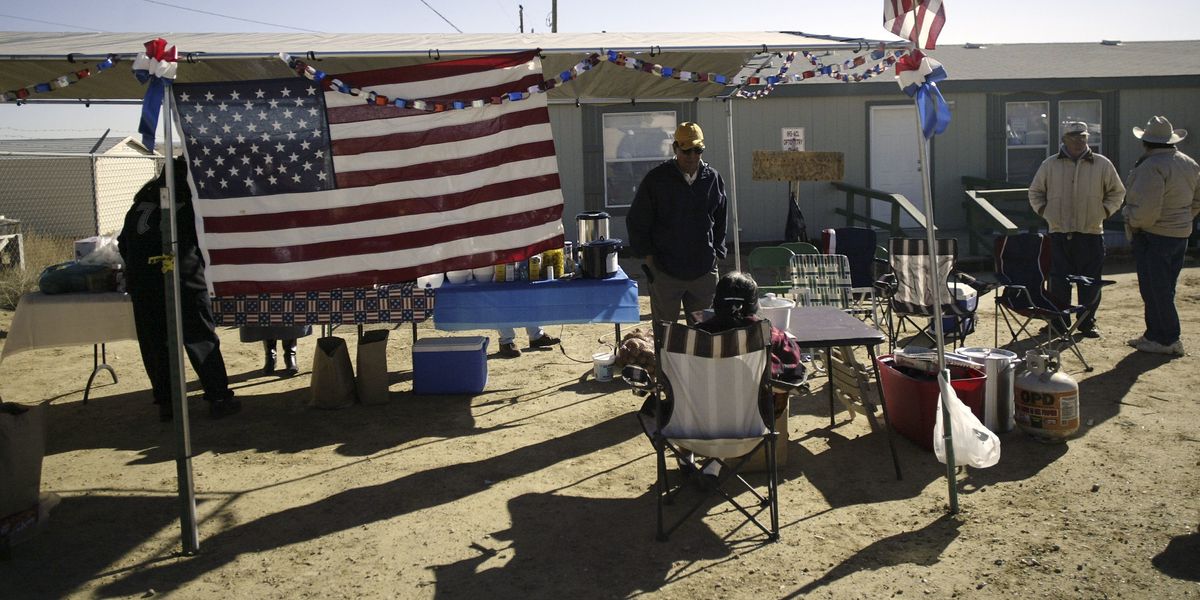 Rick Scibelli/Getty Images
Native Americans have the right to challenge North Dakota's voter identification requirements in federal court, a judge ruled this week.
The decision is a rare, and only marginal, legal win for advocates of Native American political rights. Just last week for example, the Republican-majority Legislature in neighboring South Dakota killed a bill that would have permitted tribal identification cards as proof of identity and residency when registering to vote.
Tribal IDs are also at the center of the North Dakota litigation. State law requires voters to have identification with a verifiable, physical street address. But those can be hard to come by on reservations, where a post office box is what many residents have long relied on.
---
The Spirit Lake Nation and the Standing Rock Sioux, along with six individual Native Americans, argue in their suit that the address requirement violates the Constitution's equal protection guarantee and also the Voting Rights Act. They were given a green light to press their case on Monday by federal District Judge Daniel Hovland in Bismarck, who rejected the state's effort to get the case tossed out.
Lawyers for the plaintiffs say their ultimate aim is to give the Supreme Court an opening to revisit the tribal ID issue. Two years ago the court declined to reconsider a lower court ruling upholding the address requirement, but on somewhat narrow grounds.
Sign up for The Fulcrum newsletter
The Republican secretary of state argues the law was designed to prevent voter fraud, the same rationale cited by the GOP legislators who blocked the use of address-free tribal IDs in South Dakota.
But advocates maintain the real motive in these and a few other states is to suppress the Native American vote, which skews decidedly Democratic. (North Dakota did not have an address requirement until 2013, when Republicans acted after big turnout on the reservations helped Heidi Heitkamp win a Senate seat in an unusual statewide victory for the Democrats.)
Seventy of 110 Navajo Nation chapters in Arizona, for example, do not have street names or numbered addresses, which accounts for at least 50,000 unmarked properties, Navajo Nation Attorney General Doreen McPaul told the House Administration Committee on Tuesday.
Democrats at the hearing said that and other testimony underscored the rationale for expansive federal legislation to boost Native American voting rights, which has 94 sponsors but has not begun to move in the House. Among other provisions, the bill would provide federal funding to increase registration sites in Indian Country and mandate that tribal ID cards be valid for registration.