What if there's a primary Tuesday but nobody's worried? Ask Nebraska.
https://twitter.com/saramswann?lang=en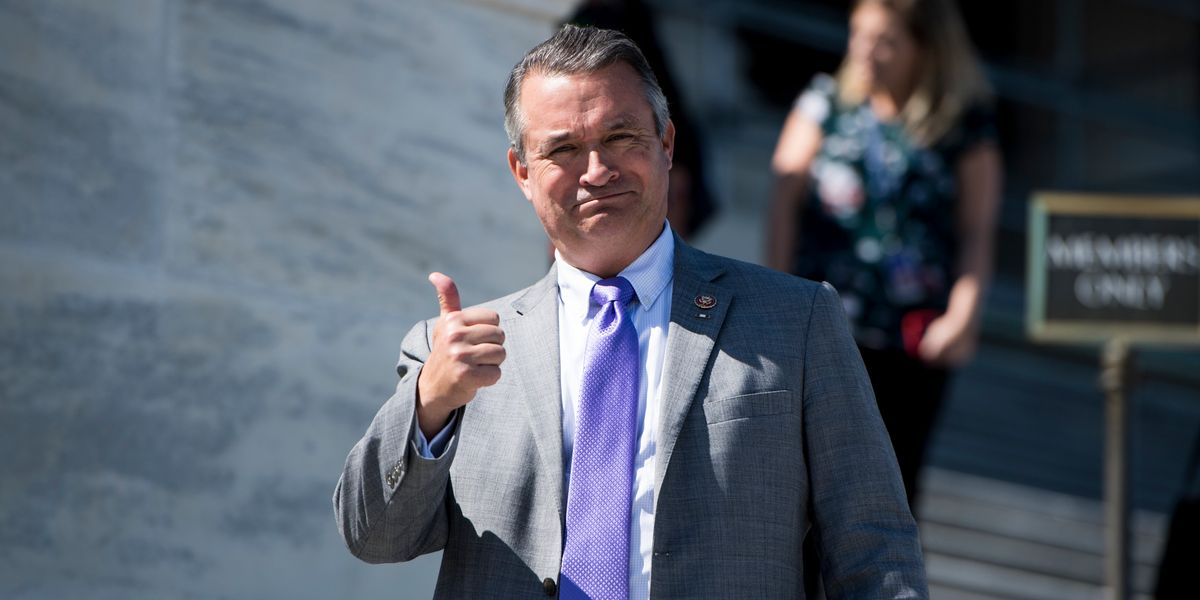 Bill Clark/Getty Images
Nebraskans are heading to the polls Tuesday, as previously scheduled, for the first statewide primary in five weeks in which anyone may vote in person. This is news because the election has generated almost no news.

Already liberal vote-by-mail rules and the absence of hot contests, plus consistency and collaboration from the officials in charge, mean essentially no one is predicting anything close to another Wisconsin — where polling places were required to be opened wide and on time, despite the coronavirus pandemic.
---
The most tangible difference this time is that the Republicans in charge of elections in Nebraska, Gov. Pete Ricketts and Secretary of State Robert Evnen, decided back in March to break with past practice and send absentee ballot request forms to all 1.2 million registered voters — and urge people to fill out their applications. (Wisconsin's divided government could not agree on taking this initial step, and a subsequent blizzard of legal and political fighting kept voters confused until primary eve.)
As a result, the number of ballots cast by mail in the Nebraska primary has already surpassed total turnout in the last two primaries. The number of returned ballots exceeded 332,000 by the end of last week — 3 percent more than all the votes cast in 2016, when both presidential nominations were on the ballot, and 23 percent more than two years ago, when both parties were picking fresh candidates for governor.
Sign up for The Fulcrum newsletter
The volume of absentee ballots — five times the number of mailed-in forms four years ago — suggests a relatively small share of the total vote will be cast Tuesday, when many but not all polling places will be open. Nebraska is among just five states that never imposed a statewide stay-at-home order.
Instead, since nearly half a million people completed applications to vote absentee, the state may see a surge of people using the drop boxes available until polls close at 8 p.m.
Evnen anticipates as few as 25,000 people will vote in person. Those who do are asked to arrive wearing a mask — or else accept one from a supply available at each polling station. They will receive their own pens for marking their ballots. Those waiting to vote will have to stand the customary six feet apart, and the waits may be longer than expected because poll workers will disinfect the polling booths after each use.
The idea here, of course, is to minimize the risks of Covid-19 infection. At least 67 Wisconsinites have tested positive after voting in person or working at the polls April 7, although it's not clear how many were infected while exercising their civic duties or through a different means, the state Department of Health Services says.
With Joe Biden having wrapped up the Democratic presidential nomination and GOP Sen. Ben Sasse facing only token opposition for re-election, the most important race in the state is for the Omaha congressional seat. Progressive activist Kara Eastman is favored over two primary competitors for the Democratic nomination, which would put her in a rematch against GOP Rep. Don Bacon. Nominees for half the seats in the Legislature, various municipal offices and some seats on state regulatory boards are also on the ballot.