Ohio won't join states covering postage for absentee voters
https://twitter.com/saramswann?lang=en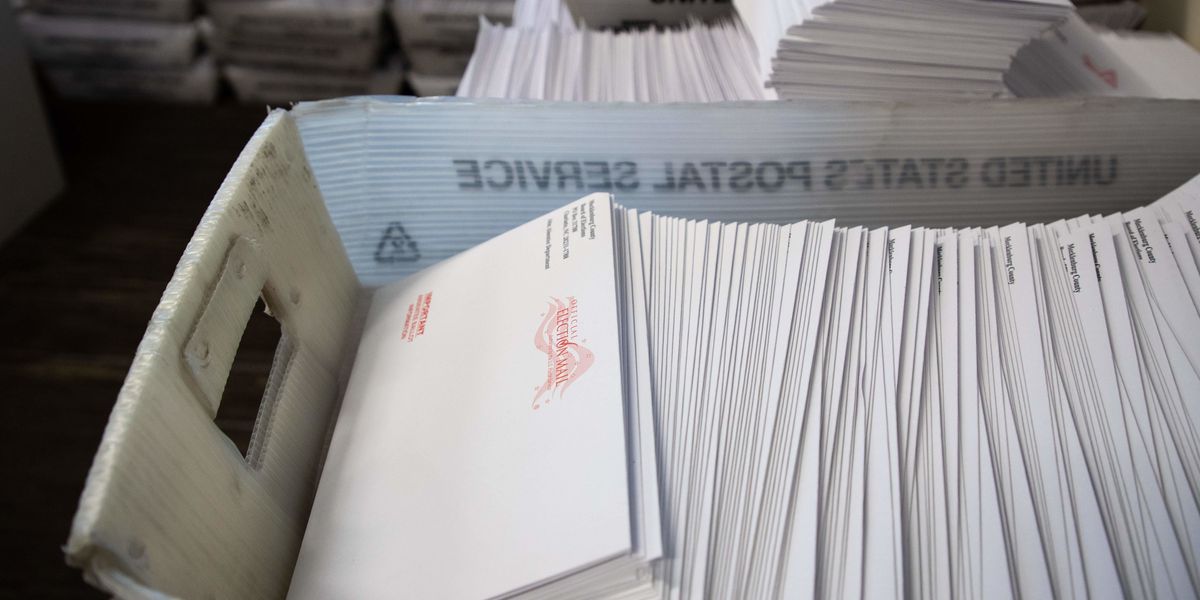 Logan Cyrus/Getty Images
Ohio voters will have to provide their own postage if they opt to return their ballots by mail this fall.

Secretary of State Frank LaRose wanted to purchase $3 million worth of stamps with federal Covid-19 relief funding to put on envelopes for the record number of absentee ballots expected this fall. But a budgetary oversight board run by his fellow Republicans rejected that proposal Monday.
Voters in most states have to put their own 55-cent stamp on their mail ballots. But 17 states have permanent policies to provide postage-paid envelopes to absentee voters, and another three have decided to do the same for the November presidential election.
---
Appealing to the board was LaRose's last attempt to add Ohio to that roster in time for the November election, after the General Assembly didn't approve his request for funding earlier this year.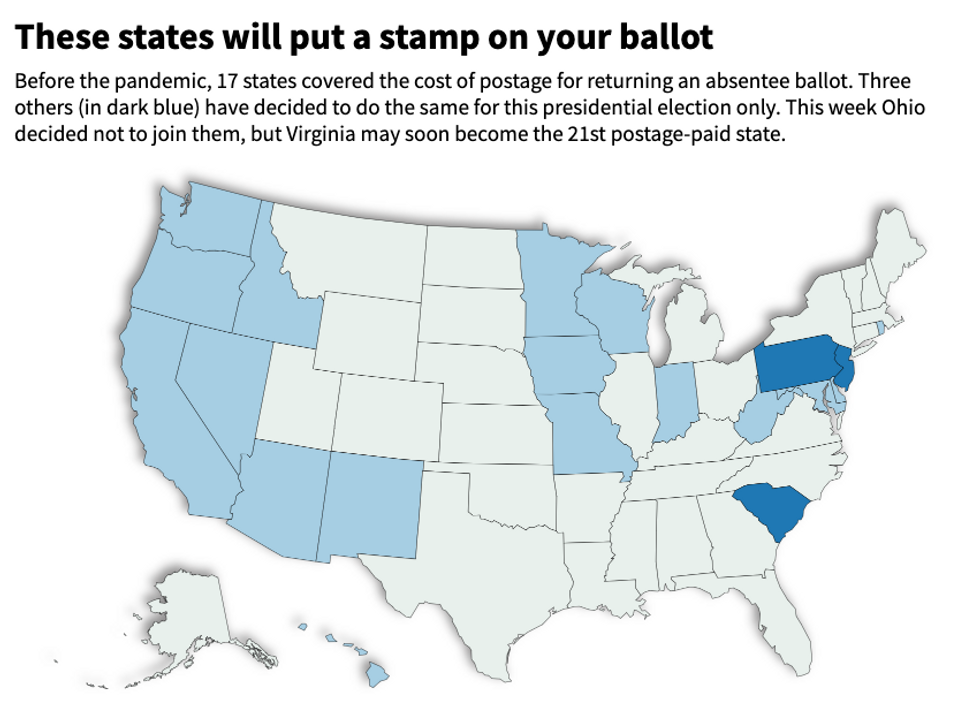 Source: National Conference of State Legislatures
Despite garnering bipartisan support from the state's election administrators, LaRose was unable to convince the Controlling Board, which oversees some state fiscal activities. The four GOP legislators on the panel opposed the proposal while the two Democrats backed it. The other member, the state budget director appointed by the governor, did not vote.
Sign up for The Fulcrum newsletter
The Republicans said such a policy change should be made by the General Assembly, which covered the postage costs of a primary postponed at the last minute in March and switched to almost all vote-by-mail because of the pandemic.
"Ohio has a sound elections system, but today was another missed opportunity by the Legislature to make a small change, without an impact on our state budget, that would yield a big improvement," LaRose said after the board vote.
His office has already mailed absentee ballot applications to Ohio's 8 million voters. As of last week, more than 1 million had completed requests and the state expects that number to double. Mail ballots must be postmarked by Nov. 2 and received within 10 days of Election Day in order to be counted. Ohioans also have the option to drop off their absentee ballot at their county elections office before polls close on Election Day.
No Republican has ever won the White House without Ohio, and Donald Trump carried its 18 electoral votes by a comfortable 6 points last time, but his campaign and Joe Biden's team both now view the state as essentially a tossup.