Postal deal resolves anxiety over cost of overseas voting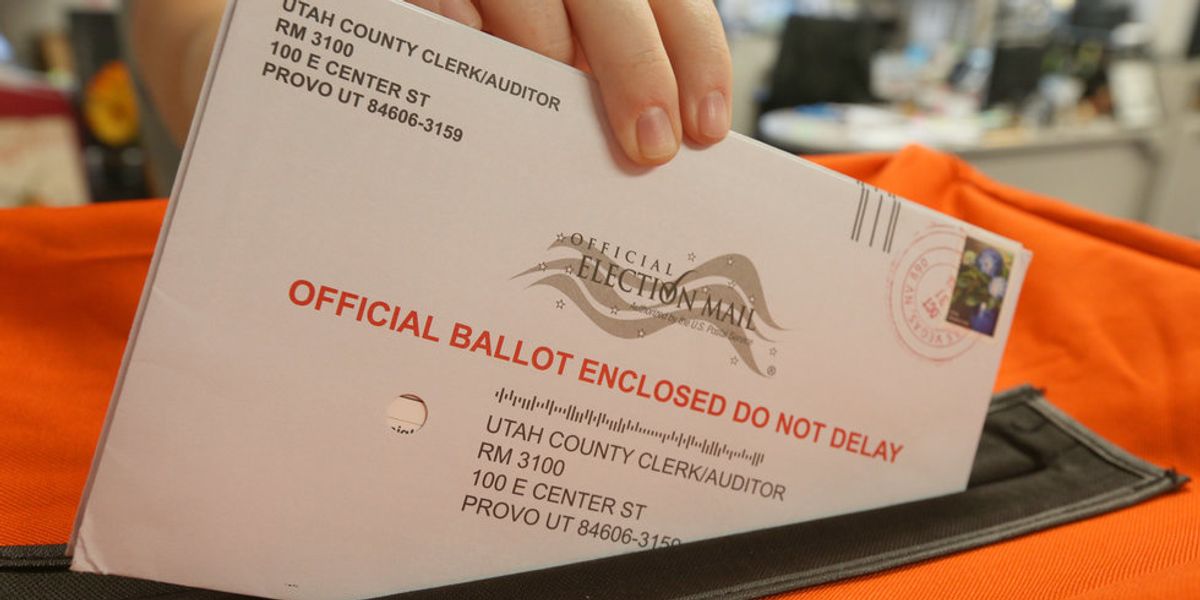 George Frey/Getty Images
Agreement this week at an international meeting on postal rates should remove any concerns about potentially outrageous costs for mailing ballots to and from American citizens living overseas.
Election officials had grown increasingly worried following the Trump administration's threat to withdraw in October from the Universal Postal Union, a group of nearly 200 nations that governs international postal rates. Such a move would have made it both difficult and costly for Americans living abroad to mail home their ballots.
But at a special meeting this week in Geneva, the countries involved in the UPU reached an agreement to address concerns by the United States and others regarding the lower rates that China was being charged.
The administration and business leaders complained that the Chinese shipping rates — established when the country was very poor and still developing — gave Chinese businesses a financial advantage over their U.S. competitors.
Potentially caught in the crossfire were state officials preparing for a spike in overseas mail-in voting during next year's presidential election. One predicted that a it could cost overseas voters as much as $60 to use a commercial shipping service.
---
Nearly 400,000 absentee ballots from overseas voters were counted in the 2018 midterm election, with about 220,000 of those from civilians and the rest from members of the military, according to the Election Assistance Commission. About 500,000 overseas ballots were counted in the 2016 presidential election.
Sign up for The Fulcrum newsletter
Among the states that receive the most overseas absentee ballots are solidly blue California and Washington along with Texas and Florida, two states with a combined 67 electoral votes that both look to be ardently contested by both nominees.
The Defense Department, which operates a special program for military members who need to vote via absentee ballot, had promised there would be minimal disruptions even if the U.S. pulled out of the international postal union in October.