Vermont learns the right lesson from the 2020 general election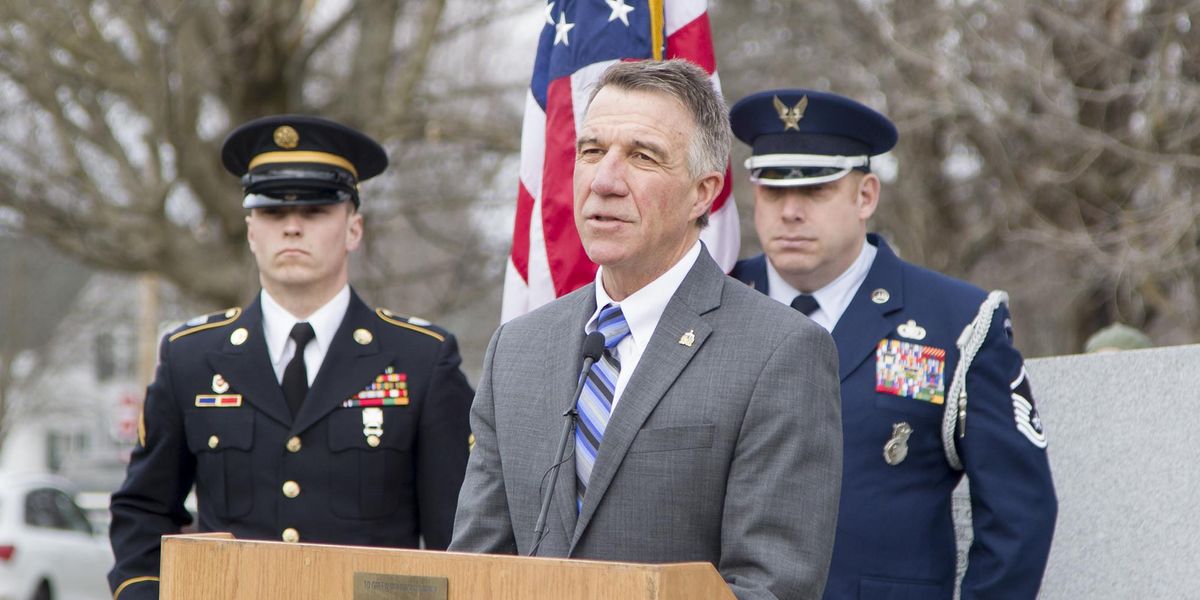 Silver is the executive director and co-founder of
RepresentUs
, a right-left anti-corruption group.
---
The 2020 presidential election shattered voter turnout records, with about two-thirds of eligible Americans casting a ballot. It was the highest voter turnout rate in a century and the largest increase in voters between two presidential elections.

High turnout amid a deadly pandemic wasn't a foregone conclusion and didn't happen by accident. It happened because many states, including Vermont, temporarily expanded voting by mail and early voting options to protect citizens' right to vote and their health. These changes proved immensely popular nationwide among voters, with nearly 70 percent casting their ballots either by mail (43 percent) or in person before Election Day (26 percent) — a dramatic increase over 2016.
This marks resounding success for democratic participation. If states didn't realize it before, they should now be sure that giving people more ways and opportunities to vote is a good idea in any election, and many of the temporary policies put in place during the pandemic to expand voting options should be made permanent.
Vermont officially learned that lesson Monday. Gov. Phil Scott, a Republican, signed a sweeping vote-by-mail bill into law, ensuring that for every general election starting in 2022, every eligible Vermont voter will be sent a ballot, just as they were in 2020. Another important feature of the bill is that it sets up a "ballot curing" system. If an election official flags a potential issue with a particular ballot, such as a missing signature, the voter will have the opportunity to fix — or "cure" — the issue so that their vote is counted.
Sign up for The Fulcrum newsletter
The people of Vermont demanded this change after seeing the system succeed in 2020. A RepresentUs poll showed that nearly 70 percent of Vermonters supported making the vote-by-mail policy permanent after the 2020 election, and more than 90 percent agreed that voting should be made as easy as possible. The bill garnered the support of Democrats, Republicans, Progressives and Independents in the General Assembly — a truly multipartisan victory.
With its new law, Vermont now joins Colorado, Hawaii, Nevada, Oregon, Utah and Washington as states that send all registered voters a ballot for general elections, and plants itself firmly as one of the most voter-friendly states in the country.
All states should follow Vermont's lead and take steps to move toward a robust vote-by-mail system. While the numbers vary slightly from state to state, vote-by-mail significantly increases turnout, and voters consistently like it. Colorado's vote-by-mail policy, for example, boosted turnout by over 9 percent. In addition to increasing overall turnout, giving everyone the option to vote by mail reduces the participation gap between voters of color and white voters.
But instead of embracing vote by mail after 2020, many states have chosen to go in the opposite direction. Georgia, Florida, Iowa and other states have passed laws restricting access to the ballot box, including limiting vote by mail, decreasing the number of dropboxes and curtailing early voting. In total, legislators in 47 states have introduced 361 bills that include restrictive voting measures.
These restrictions represent an existential threat to democracy, and are solutions in search of a problem. Concerns about "voter fraud" and "election integrity" are often used to justify these anti-voter policies, despite the fact that fraud has been and continues to be vanishingly rare to the point of being functionally nonexistent. And each and every day, it becomes clearer and clearer that those pushing for these laws are using the "Big Lie" narrative to further their own political power.
It can't be said enough: Vote by mail is a tried and true policy — already in place in both red and blue states — that increases turnout and is popular among voters of all political parties.
The Covid-19 pandemic upended our lives in many ways, including the way we vote. We can't afford to miss this opportunity to learn from the 2020 election and implement or make permanent laws that made our democracy stronger. At the moment, too many states are learning the wrong lesson. Let's follow Vermont's lead by passing pro-voter laws in other states, and fight back against bills that hurt American democracy.