After successful Texas debut, tech-based voter registration platform goes national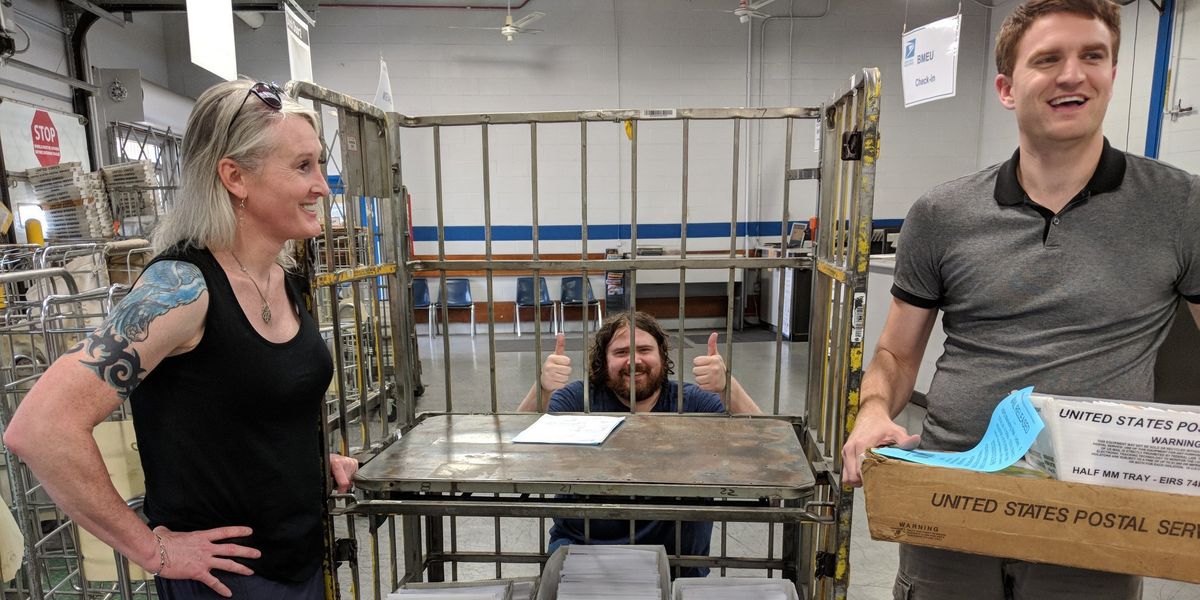 Register2Vote
Having had remarkable success at signing people up to vote in Texas last year, an Austin group of activists is expanding its pilot program into a full-blown national effort to overcome the sometimes ignored first hurdle for people in the voting process — registration.

"There are millions of voters who are registered who don't get out to vote," said Christopher Jasinski, director of partnerships for Register2Vote. "But the unmeasured part of the pie is the actual number of unregistered voters."
---
Register2Vote estimates that number at 11.2 million across the country. The group was created for last year's midterm campaign by Jeremy Smith, a West Point graduate and veteran Democratic operative who's helped plan several voter protection initiatives, and Madeline Eden, a software engineer and blockchain expert who lost a bid for the Democratic nomination in a central Texas congressional district last year.
In 2018, they used records from the Texas secretary of state and the U.S. Postal Service's national change of address list to target unregistered Texans. They found and then registered 166,000 of them, and in November about 112,000 (or more than 70 percent) ended up voting.
Now, the group is rolling out a national effort that has three components:
Sign up for The Fulcrum newsletter
Register2Vote: This website allows someone to check on whether they are registered. If they are not, the site will take them to another place online where they can sign up to vote.
In some states, like Texas, a paper registration form must be sent in. Register2Vote enables a person to fill out the form that will be mailed to them to sign, along with a postage-paid envelope to send the registration back to the appropriate office.
MaptheVote: This new addition to the group's efforts allows people to conduct their own personal voter registration campaigns without signing up to work for a political party or some other group.
"There are people that want to get involved because they are concerned," Jasinski said. "This provides an easy way."
Using voter registration data from each state, combined with mapping data and change of address information, this website places a green bubble at addresses where it is likely a resident is not registered. People who sign up to use the site can also add to the data in it by indicating, for example, that the gate was locked when they tried to call on the house or that there is a 17-year-old in the house who will soon be eligible to register.
Crowdfunding: Another new site can be used to invite people to donate money that will be used to send mailings targeted to those unregistered voters. Such potential voters are identified through mapping software combined with a count of how many people in a specific area — including a precinct, county or legislative district — are not registered.
Jasinski said his group hopes to provide a contrast to the constant drumbeat of negative news regarding the voting process in which people are accused of trying to make it more difficult to vote and disputes often end up in court.
"We provide a really accessible nationwide tool that anyone can find a way to be involved in," Jasinski said. And not just around elections, he said, but instead as a "consistent, everyday effort."