Voter machine companies working with DHS to combat hackers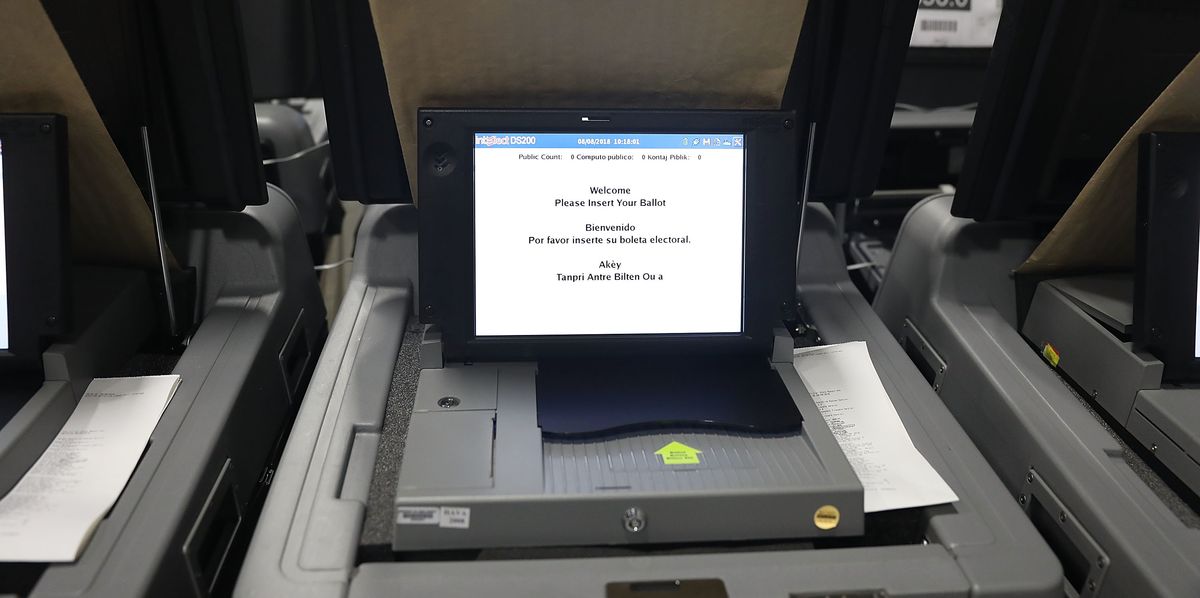 Joe Raedle/Getty Images
Makers of voting machines and other election equipment have given the government under-the-covers access to their products, hoping federal experts can find the potential vulnerabilities before hackers can exploit them next year.
Jeanette Manfra, a top Homeland Security Department cybersecurity official, made the revelation at an Intelligence and National Security Summit in suburban Washington on Thursday. Afterward,
she told Bloomberg
that the manufacturers are cooperating voluntarily, representing a breakthrough for the government.
---