Republicans in tossup Wisconsin order wholesale audit of its 2020 election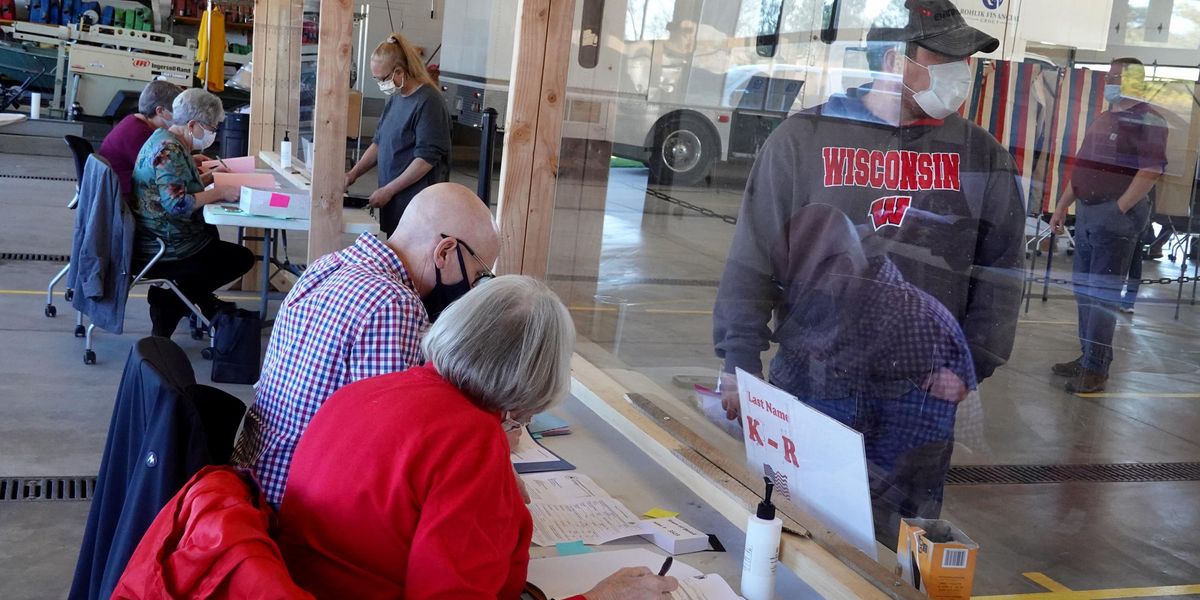 Scott Olson/Getty Images
The second-guessing has not ended about the integrity of the vote in Wisconsin, where President Biden secured one of his narrowest victories last fall.

Republicans in charge at the state capital ordered the Legislature's auditing arm on Thursday to begin a comprehensive, monthslong review of almost the entire election system.
Democrats voted against the review as totally unnecessary, noting how Donald Trump's loss of the state — albeit by fewer than 21,000 votes out of 3.2 million cast — had been affirmed after a partial recount and following the flat-out rejection of an array of lawsuits alleging wrongdoing from Trump and his allies.
---
Rep. Samantha Kerkman, the GOP chairwoman of the panel that controls the auditors, said their work was needed to make sure the state's deeply divided electorate gains confidence in the fairness of elections, "the cornerstone of our government," before the 2022 midterm and gubernatorial contests.
"Divisions are more pronounced now than ever and my fear is — and I hope it's just a fear — that this audit will be a vehicle for more distrust and more misinformation," countered Democratic Sen. Melissa Agard.
State Auditor Joe Chrisman was ordered to examine issues including how the bipartisan Elections Commission and municipal clerks maintain the voter rolls, how they handle complaints, compliance with rules for assisting voters complete vote-by-mail forms, the security of voting equipment, the use of drop boxes, and whether there has been abuse of the exceptions for the elderly and disabled to obtain absentee ballots without showing identification,
Sign up for The Fulcrum newsletter
Almost all these matters were raised in the barrage of election lawsuits that have flooded Wisconsin in the past year.
The state Supreme Court ruled against Trump in a series of 4-3 decisions that his side's suits lacked merit or evidence or were filed too late. But the high court is still considering a lawsuit that predated the election, filed by conservatives who want to make the Elections Commission move faster to remove people from the rolls after notifying them it believes they have moved or died. An appeals court last year found the commission has used a proper timetable for such purges.
No significant problems were found with the state's voting machines after audits and recounts in both 2016 and last fall. Both times, Wisconsin had the third-closest presidential margin in the nation. Trump carried its 10 electoral votes by a single point, or 27,000 votes, the first time. Last year, the margins were closer than Wisconsin's six-tenths of a point only in Arizona and Georgia, where Biden also prevailed.