The state of voting: Aug. 15, 2022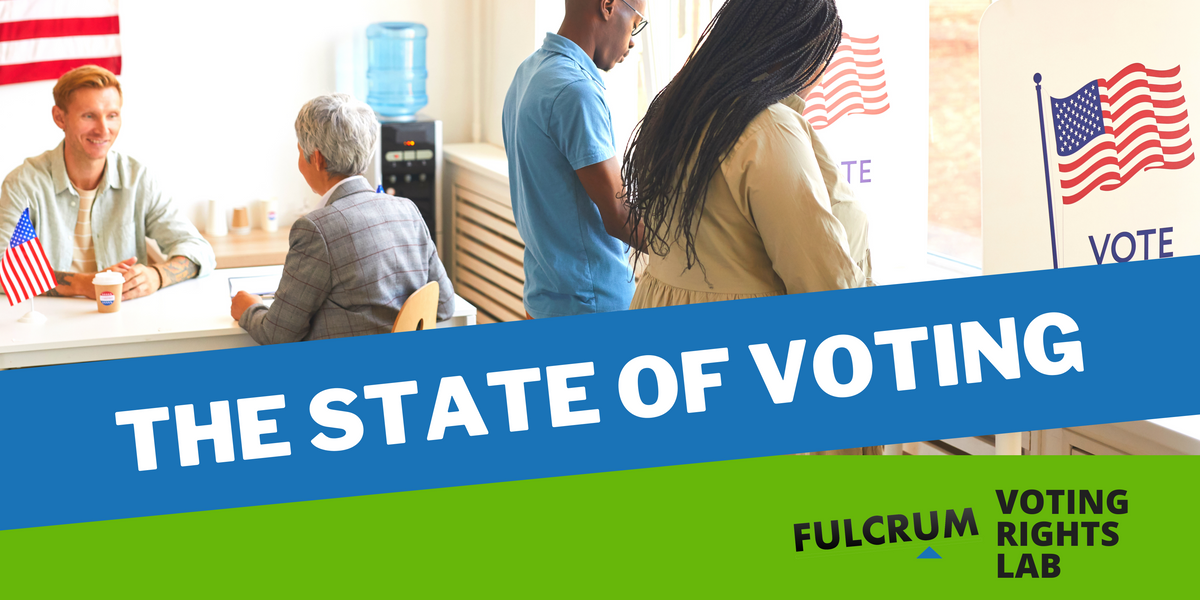 This weekly update summarizing legislative activity affecting voting and elections is powered by the Voting Rights Lab. Sign up for VRL's weekly newsletter here.

The Voting Rights Lab is tracking 2,187 bills so far this session, with 580 bills that tighten voter access or election administration and 1,042 bills that expand the rules. The rest are neutral or mixed or unclear in their impact.
Last week's major activity occurred outside the legislative arena.
A conservative organization filed a lawsuit seeking to prohibit the use of staffed mobile election units to conduct in-person absentee voting in Wisconsin. And one of the most populous counties in Georgia expanded in-person early voting options for the 2022 general election by adding a day of Sunday voting. Meanwhile, in Arizona, Latino and Indigenous voters are more likely to be dropped from Arizona's mail voting list, according to a new study.
Looking ahead: Alaska is conducting its first ranked-choice election tomorrow, Aug. 16. Final results from the election will be released no earlier than Aug, 31.
Here are the details:
---
Cobb County, Ga., expands early voting for the 2022 general election. The Cobb County Board of Elections voted last week to expand early voting hours to include time one Sunday before Election Day. Lengthy public comments took place ahead of the vote, with those in support of Sunday voting citing flexibility for those with work and caregiving obligations. As a result of S.B. 202, which was passed last year, Georgia law allows for up to two Sundays of early voting at the discretion of county elections boards.

Sign up for The Fulcrum newsletter
Litigation once again takes aim at Wisconsin mail voting access. Last week, the conservative Wisconsin Institute for Law and Liberty filed a lawsuit seeking to prohibit mobile election units. During the 2022 primaries, the Racine city clerk used a staffed mobile election unit to conduct in-person absentee voting at pre-scheduled times across the district. The lawsuit asserts that the unit is illegal under Wisconsin statute. It's the latest in a string of lawsuits WILL has filed to make it more difficult to vote by mail in Wisconsin. WILL previously successfully sued to ban drop boxes and policies permitting assistance for those returning mail ballots and recently filed another lawsuit that seeks to stop clerks from counting otherwise eligible mail ballots when the witness address is missing (but known by a clerk). All of these suits allege noncompliance with the text of Wisconsin's voting laws, but do not assert that any ineligible voters successfully cast ballots.
In Arizona, nonwhite voters are more likely to be dropped from the mail ballot list, according to a new study. Nearly 340,000 Arizona voters are in danger of being removed from the state's mail-in ballot list due to a new law enacted last year, and almost half of those are nonwhite, primarily Latino and Indigenous voters. Under S.B 1485, which was enacted last year, voters are removed from the mail-in ballot list if they fail to vote using an early ballot for two consecutive election cycles.