Debate, and more suits, sparked by spurt of private funds for election costs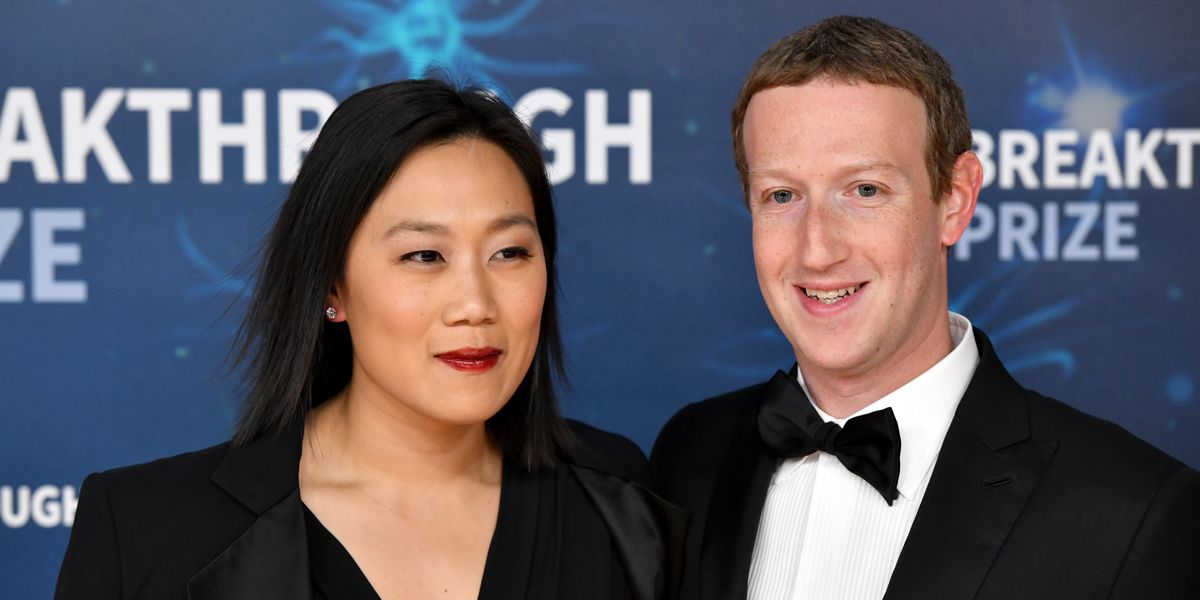 Ian Tuttle/Getty Images
This is the latest illustration of how far the discord over the presidential election has gone:

Faced with a once-in-a-century pandemic that's claimed more than 200,000 lives, and created unprecedented health risks and other complications for voting, Congress and the Trump administration deadlocked after allocating just 10 percent of the $4 billion both red and blue states are begging for to assure the nation's central democratic exercise is safe, comprehensive and trustworthy during the pandemic.
But once wealthy benefactors started stepping in to help — led by Facebook founder Mark Zuckerberg, who pledged $300 million a month ago for such anodyne uses as buying disinfectant and hiring poll workers — their effort almost immediately got embroiled in the most litigated election in American history.
---
Lawsuits have now been filed in four battleground states — Michigan, Wisconsin, Pennsylvania and Minnesota — by a conservative organization that wants the flow of money halted. The Thomas More Society, a conservative nonprofit legal group that has been aligned with President Trump, asserts the private underwriting is unconstitutional as well as a thinly veiled attempt by progressives to steal the election.

Judges have set hearing dates and deadlines for legal filings, but the cases certainly won't be firmly concluded in the month before Election Day — and even the decisions on restraining orders, to stop cities that have received grants from spending the donated funds, may not come until days before Nov. 3.
Sign up for The Fulcrum newsletter
The lawsuits generally make the same two arguments. The two groups dispersing the grants are left-leaning and have given a disproportionate share of the money to blue municipalities in hopes of swaying the election to former Vice President Joe Biden and down-ballot Democrats. But more fundamentally, they argue, the Constitution and federal and state laws require that elections "must be publicly funded."
The Center for Tech and Civic Life — which was given $250 million to distribute by Zuckerberg and his wife, Priscilla Chan -- responded by posting a map on its website highlighting the 1,100 communities that have submitted grant requests. The dots cover the entire country and are spread among deeply red and blue states as well as purple ones.
"We've seen requests from every corner of the U.S. All eligible Americans deserve to have their vote count — regardless of political affiliation, whether they live in rural or urban communities, or somewhere in between," officials of the Chicago-based nonprofit said in a statement.
The suit filed against the city of Minneapolis states the grants are purportedly being used to ensure a "safe and secure" election but also claims, as if it were something ominous, that the money is also being used to "support and promote elections."
The other $50 million went to the Center for Election Innovation and Research, a nonprofit in Washington that works to improve election administration, which has handed out grants to secretaries of state to help with their election costs.
Even before the massive Chan and Zuckerberg donation, the Center for Tech and Civic Life had been raising private money and then doling it out in an attempt to help cover election costs.
At the same time, two other nonpartisan organizations working to help people vote safely this year either by mail or in person — VoteSafe and Resolve — announced Thursday the Gear Up to VoteSafe initiative to send kits containing health safety materials to voting sites where they are needed around the country.
"We're issuing a call to businesses, foundations, civic and religious organizations, political parties, and others to join this effort to ensure a safe, in-person vote," said Resolve's CEO, Stephen D'Esposito. Individuals are also being asked to donate.
Arnold Schwarzenegger, the actor and former California governor, also announced two weeks ago that he was prepared to spend an unspecified amount to subsidize the opening of more polling places in November — especially in states that abandoned thousands of voting locations, many in Black neighborhoods, once federal oversight of their election procedures was ended by the Supreme Court seven years ago.
Days after the Zuckerbergs announced their gift, which appears to be without precedent in the realm of private funding for elections, the Brennan Center for Justiceasserted the unusual private help for such an essential public undertaking was as legal as it was necessary.
"With our government backing away from its duty, we face a singular dilemma: accept private assistance or leave the vote — the very basis of our government system — vulnerable to Covid-19," two leaders of the progressive think tank, Wendy Weiser and Jennifer Weiss-Wolf, wrote in Newsweek.
The Brennan Center was the first to calculate, early in the pandemic, that states and municipalities would need to spend $4 billion more than they had budgeted for election this year — not only on people and equipment to handle the record surge in mail ballots, but also on the special logistics of in-person voting, including personal protective equipment and sanitizer to shield voters and poll workers from Covid-19 exposure at polling places.
Congress allocated $400 million for elections in the $2 trillion coronavirus stimulus law enacted in March. The House later passed a bill with $3.6 billion more, but the Senate spurned it. If there's money in any last-minute deal to get a compromise through before the election — which Speaker Nancy Pelosi and Treasury Secretary Steven Mnuchin have been negotiating — it may come too late to do much good.
Rob Stein, a former Democratic operative who now champions cross-partisan efforts to repair our democracy, has also been promoting the use of private donations for election costs. But he said the underwriting by billionaires, while acceptable during both a pandemic and a period of hardened election-year gridlock, should never be repeated.
"It's never happened in the history of the country," Stein said. "If it happens again, we are sunk. This is not the way to run a democracy."