Arizona to ban private funding for election management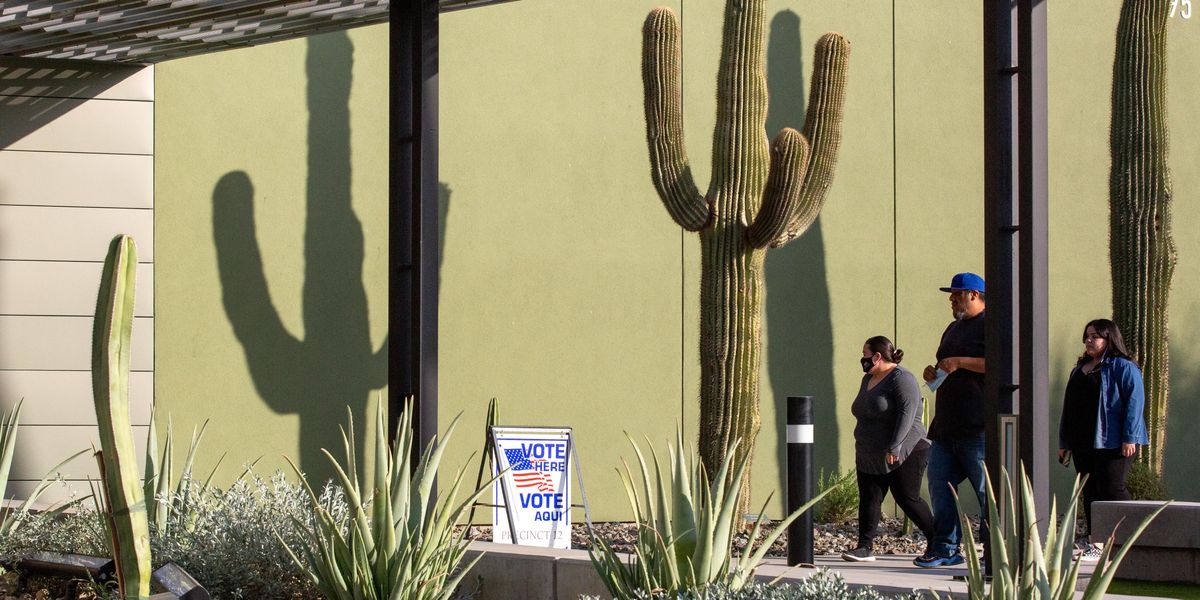 Courtney Pedroza/Getty Images
Arizona is about to become the second state this year to explicitly prohibit the use of non-government money to administer elections. A similar ban on philanthropic underwriting of democracy was included last month in Georgia's sweeping overhaul of voting rules.

Both measures were written by Republicans who describe the use of private cash to smooth voting processes and ballot-counting as unconstitutional, at most, and at a minimum a barely disguised effort by progressives to tilt elections their way.
Both states got slices of the $400 million that Facebook chief executive Mark Zuckerberg and his wife, Priscilla Chan, donated last fall to help local governments conduct comprehensive and Covid-safe balloting at a time when state budgets for elections were overstretched and a hoped-for infusion of funding from Congress got caught in partisan gridlock.
---
GOP Gov. Doug Ducey seems certain to sign the Arizona measure, cleared on Wednesday with a party-line vote in the state Senate.

Democrats derided the legislation as a form of voter suppression, arguing that without private help the fast-growing purple state would not be up to the task of running a 2022 election without short-changing the electorate in remote and low-income areas. Republicans said that, without their bill, elections would become curruptable by already-powerful millionaires and corporations.
Sign up for The Fulcrum newsletter
Lawsuits by a conservartive legal foundation were unsuccessful in stopping the Chan-Zuckerberg money from flowing in eight presidential battlegrounds last fall, Georgia and Arizona included, mainly through the Center for Election Innovation and Research.
Arizona says it spent its $5 million on an advertising campaign telling voters when and how to vote, encouraging them to get on the permanent early voting list, recruiting poll workers and combating misinformation before and after the election.