Civic engagement seems to be good for big business
https://twitter.com/davidmeyers?lang=en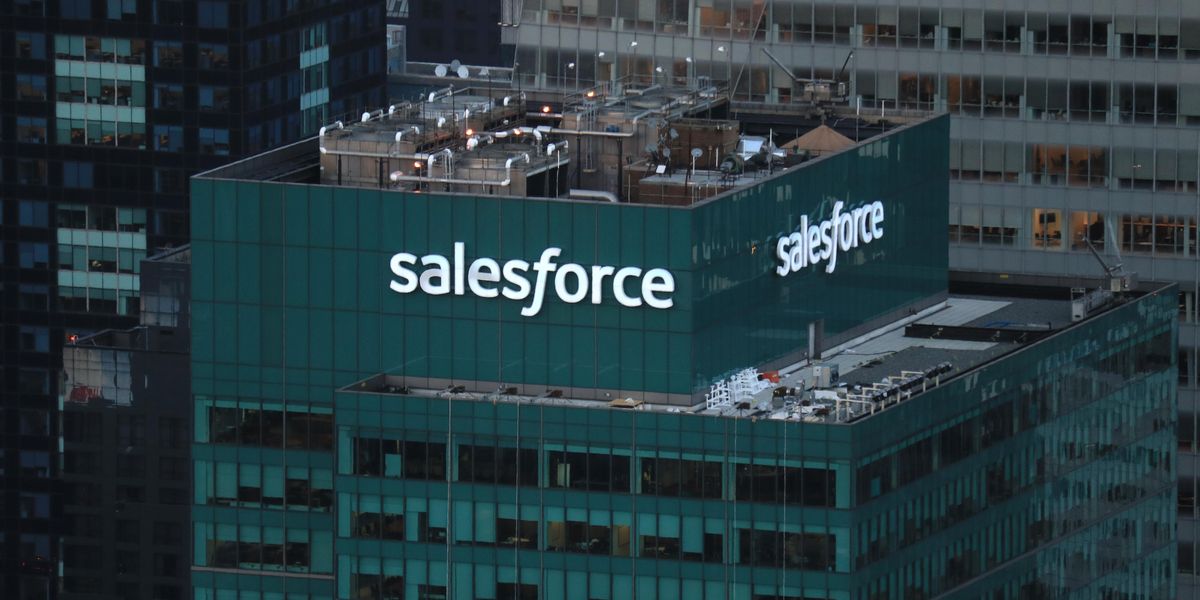 Gary Hershorn/Getty Images
Publicly traded companies that practice various forms of civic engagement — such as giving employees time off to vote, supporting election officials or promoting democratic principles — have outperformed the market on a number of key financial indicators, according to a new study.

The Civic Alliance, a nonpartisan collection of businesses that pledge to promote a healthy democracy, on Tuesday released the Corporate Civic Playbook, which encourages more companies to sign and showcases how they can benefit financially.
Engaged companies were more profitable, grew faster and were more invaluable to investors than the S&P 500 over a one-year period ending July 2021, according to the Civic Alliance study.
---
While some companies have encouraged voting for decades (MTV first partnered with Rock the Vote in 1990), 2020 saw a surge in civic engagement among major corporations. Some offered voting-themed merchandise, others offered rides to the polls and many gave employees time off to vote.
Then came a wave of post-election action, with corporations opposing a new voting law in Georgia or withholding donations to lawmakers who fought the certification of President Biden's election.
Those that have done a civic duty are outperforming benchmarks, according to the study.
"It is becoming clear that companies that are engaged and speaking out to a degree that works for them are rewarded," said Anjelica Smith, program director for Democracy Works, which created the Civic Alliance with the Creative Arts Agency.
Sign up for The Fulcrum newsletter
Each of the 1,252 member companies (such as BP, Dow, Microsoft, Salesforce, Starbucks and Under Armour) are free to practice civic engagement as they see fit, but each is asked to affirm adherence to a pledge to support democracy.
"It Is important to make the barrier to entry low and then provide a lot of support and resources when they make a commitment and join the community," Smith said, explaining that some may simply make it easier for employees to vote while others get deeply engaged in their communities.
"Companies are at different places in their journey and different best practices might apply to them," Smith said.
For example, Under Armour launched a campaign to provide election information and encourage turnout in Baltimore, where the company is based.
While Under Armour engaged in a local campaign, Salesforce went "above and beyond to make sure their employees have what they need to go vote" across the country, according to Smith.
Salesforce developed education tools, organized candidate forums, encouraged people to vote and provided a benefit that resulted in 700 employees signing up to serve as poll workers.
"Profit and purpose go hand-in-hand, and every business can be a platform for change," said Marc Benioff, the company's chairman and co-CEO.
Civic Alliance identified a number of benefits for companies that practice civic engagement:
On the financial side, they were 6.5 percentage points more profitable than the overall S&P 500, averaged 2.2 points higher revenue growth and were perceived as 6.2 times more valuable (measuring price/book value) on a year-to-year basis.
But those companies also experienced deeper employee engagement, pointing to data that shows three-quarters of consumers are more likely to work for a company that promotes democracy and nearly 90 percent of millennials say their jobs are more rewarding when they can address social or environmental issues.
Such engagement breeds brand loyalty. For example, 81 percent of consumers say they prefer to do business with companies that oppose restrictive voting laws.
And they can support communities without engaging in partisanship, since 94 percent of voters said ensuring eligible people can cast ballots should be a nonpartisan issue. They also found that civic engagement helps build leadership skills and emotional health.
Abby Kiesa, deputy director of the Center for Information & Research on Civic Learning and Engagement at Tufts University's Tisch College, contributed to playbook and sees a clear connection to CIRCLE's work boosting young voter participation.

"Our research has consistently demonstrated a need for multiple stakeholders to create new pathways to voting and civic engagement that will help reach all youth, not just those who are already more likely to participate," she said. "The private sector is definitely one of those key stakeholders; young people, who have often been at the forefront of consumer activism, recognize the critical role companies can play in civic life. It's fantastic that companies are now considering more deeply how they can directly support young people's participation in democracy."

According to Smith, the purpose of the report is to explain not only the "why" but also the "how."

The report identifies best practices and the most common steps engaged companies take (62 percent sign to join statements, 57 percent connect their civic work to the corporate social responsibility agenda, 54 percent provide paid time off for working at the polls). It also provides the tools for creating a tiered action plan.
"The 2020 election's achievement of historic high voter turnout in the midst of a pandemic came about with the help of many of America's most successful corporations recognizing the importance, and value, of participation in our civic life," said Ben Ginsberg, co-Chair of the Election Official Legal Defense Network. "As more companies look to engage, tools like the Corporate Civic Playbook provide a straightforward, non-partisan blueprint on how to involve employees, communities and customers in the crucial activities of voter engagement and ensuring every American has the ability to participate in our democracy."