The next political revolution is hiding in plain sight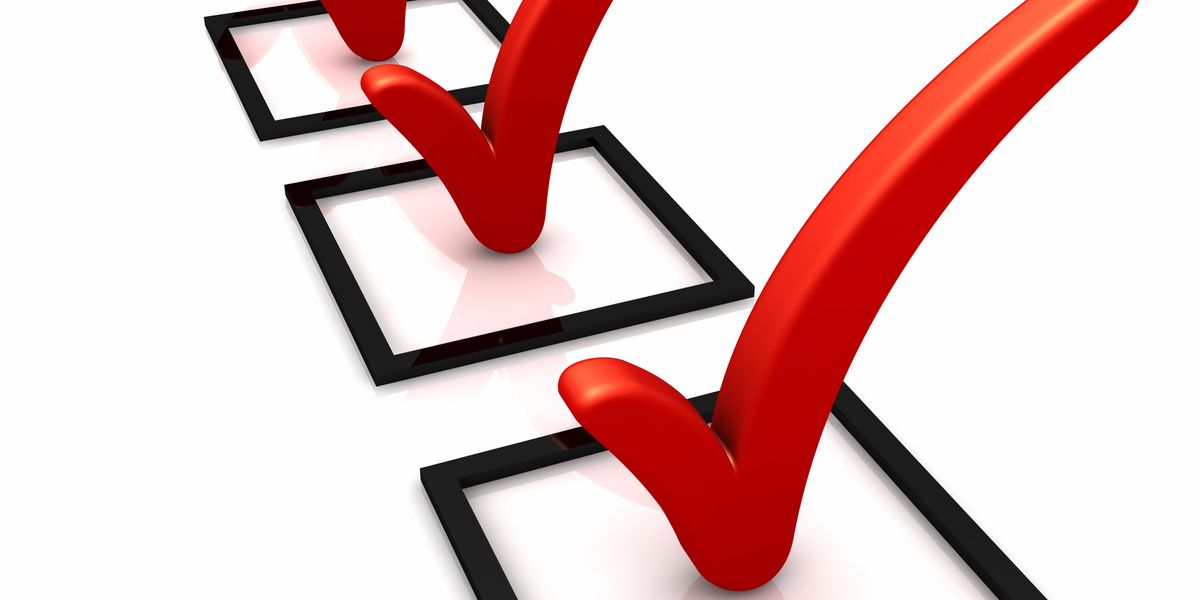 cogal/Getty Images

Raleigh is director of campaigns and advocacy for the Center of Election Science.

Consider this scenario: It's election time, and two candidates are facing off against each other in a general election. Candidate A won their party's primary with 58 percent support. Candidate B won their party's primary with 30 percent support. Knowing nothing else, who seems to be the most popular? Who seems to have the more unified party? Who do you think has the upper hand in the general election?
The numbers 30 percent and 58 percent are not pulled out of thin air. Those are the levels of support for the same candidate, just four years and one revolutionary innovation apart. The change is in large part due to approval voting, and the party to embrace it first will enjoy a significant electoral advantage for the foreseeable future.
---
Every year, America's political parties invest millions in data, staff and advertising for one goal: to win elections. Yet, they have a major issue that undermines all that work – vote-splitting, where similar candidates "steal" votes from one another, letting the candidate with little public support sweep in and win. Within our legacy electoral system, where plurality voting (i.e., choose only candidate) reins supreme, this happens easily during crowded elections.
Sign up for The Fulcrum newsletter
According to analysis done by the Center for Election Science, the number of candidates running in congressional primaries is steadily growing across America, meaning vote-splitting is almost a guarantee.
It's what happened to Tishaura Jones, a two-time candidate for mayor of St. Louis, and the candidate mentioned at the beginning of this piece. In 2017, she received 30 percent of the vote in the city's seven-person primary, coming in second. The winner, with 32 percent support, would become mayor. A vote-split determined who held power in the city.
Faced with the problem of vote-splitting, St. Louis activists chose to innovate and adopt approval voting. Instead of being limited to selecting one candidate on their ballot, as was the case in 2017 and the municipal elections that preceded it, voters could now choose all the candidates they wanted. No ranking, no transfers, no strange ballots. Simply, whoever got the most votes from the most voters would win.
In 2021, Jones again ran for mayor of St. Louis, now with approval voting. This time her true level of support — 58 percent of all voters — was clear, and she came in first in the primary. The only difference was that voters were no longer limited, and could express support for multiple candidates. One person went from 30 percent to 58 percent support — just like that! Tell me a candidate or party who wouldn't kill for that type of numbers boost? Jones didn't just magically become more popular. Instead, the system was finally able to capture how popular she actually was.
America's political parties have the same problem with vote splitting in their federal primaries. Candidates often win these key nominations with less than 40 percent, 35 percent, even 30 percent of the vote. That's not good for democracy, and if you're a political party trying to prove popularity and, in turn, advance the most electable candidate to the general, that's not good for business.
Besides the clear political advantage of winning with a bigger (more accurate) number, approval voting provides a host of advantages to the parties that adopt it. From nominating a broadly popular candidate to minimizing extremists, these factors could prove absolutely decisive in a tightly contested general election.
First, a big approval number says to voters outside your party that your candidate is a serious, broadly appealing winner. Isn't that the data a party wants their candidate to have going into a general election?
Second, an approval number gives clear legitimacy to the winner, both inside and outside of the party. It's easy to question whether your nominee represents your party if they win the primary with just 30 percent support, but with 58 percent approval, that argument is harder to make.
Finally, the party's nominees are less likely to be fringe partisans out of step with their district. To win an approval voting primary, candidates have to appeal to the whole primary electorate and are no longer able to win with just one faction's support.
It's only a matter of time before parties adopt approval voting. All it takes is for one of them to recognize the demonstrated electoral advantage of this cost-efficient, easily implemented and politically popular system. Once that first tight race comes and goes, the resistance of the other parties will crumble.
Parties should work in their own self-interest for the benefit of democracy as a whole. Everyday voters are the main victims of vote-splitting. They are the ones who have to choose the "lesser of two evils," and who struggle with issues of "electability." They can't say who they support, and they have to live with an unrepresentative government that is neither deliberating nor delivering.
Electoral politics is about revolution and counter-revolution. Kennedy pioneered politics on TV. Obama mastered the voter database. Reagan created his own class of supporters. Trump tweeted his message directly to the people. An edge, even a temporary one, can reverberate for decades.
The clock is running for America's political parties. The first to act will reap the most benefits. The question now is simply: Who will move first?