Maryland primary offers glimpse into state of the Republican Party
https://twitter.com/davidmeyers?lang=en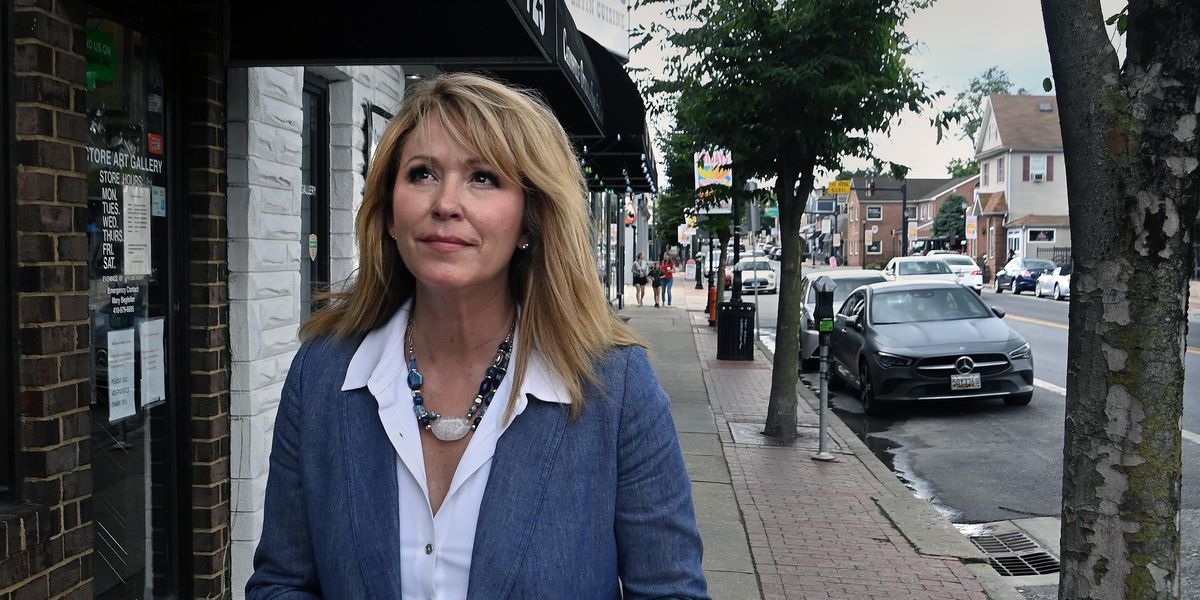 Michael S. Williamson/The Washington Post via Getty Images
The results of the Maryland gubernatorial primary, which wraps up Tuesday, may provide insight into the state of the Republican Party with the leading candidates serving as proxies for the MAGA and moderate wings of the GOP.

Among the four candidates seeking the party's nomination are Del. Dan Cox, who has been endorsed by former President Donald Trump, and former state Commerce Secretary Kelly Schulz, who has been endorsed by the man she hopes to succeed, Gov. Larry Hogan.
The winner will face one of 10 candidates for the Democratic nomination. There are another 10 people seeking the Republican nomination to challenge Sen. Chris Van Hollen, and every U.S. House race has at least one competitive primary.
---
Maryland has term limits, preventing Hogan, a popular moderate Republican in a state that has Democratic supermajorities in the legislature, from seeking a third term. Recent polling had Cox slightly ahead of Schulz, but with nearly half of GOP voters undecided.
About 175,000 people cast ballots during Maryland's eight days of early voting. The state has closed primaries, meaning only people registered with a party may participate in the primary.
Since the outbreak of Covid-19, Maryland's divided government has instituted a number of legislative changes that have made it easier for people to vote.
Sign up for The Fulcrum newsletter
In 2020 and 2021, the state enacted a pair of laws expanding the use of mail-in voting. The first requires that absentee ballots include prepaid postage and the second created permanent absentee voter lists, open to anyone eligible to vote by mail.
Among other changes:
A 2021 law requires public safety officials to provide voter registration materials to eligible voters upon their release from correctional facilities.
Another 2021 law punishes anyone who engages in campaign activities that obstruct access to drop boxes.
Two laws, one enacted in 2019 and another in 2020, expanded the use of voting centers.
The state hasn't done a lot this year to change election laws this year. One enacted bill allowing the Board of Elections to place polling places in buildings where a business may have a liquor license. Another makes changes to campaign finance laws.
More notable is a bill that didn't become law. In May, Hogan vetoed a bill that would have allowed voters to fix, or "cure," rejected ballots and election officials to verify mail ballots earlier than currently allowed. While Hogan said he supported those provisions, he also wanted the bill to include a signature matching section.