Coalition kicks off ranked-choice voting campaign in California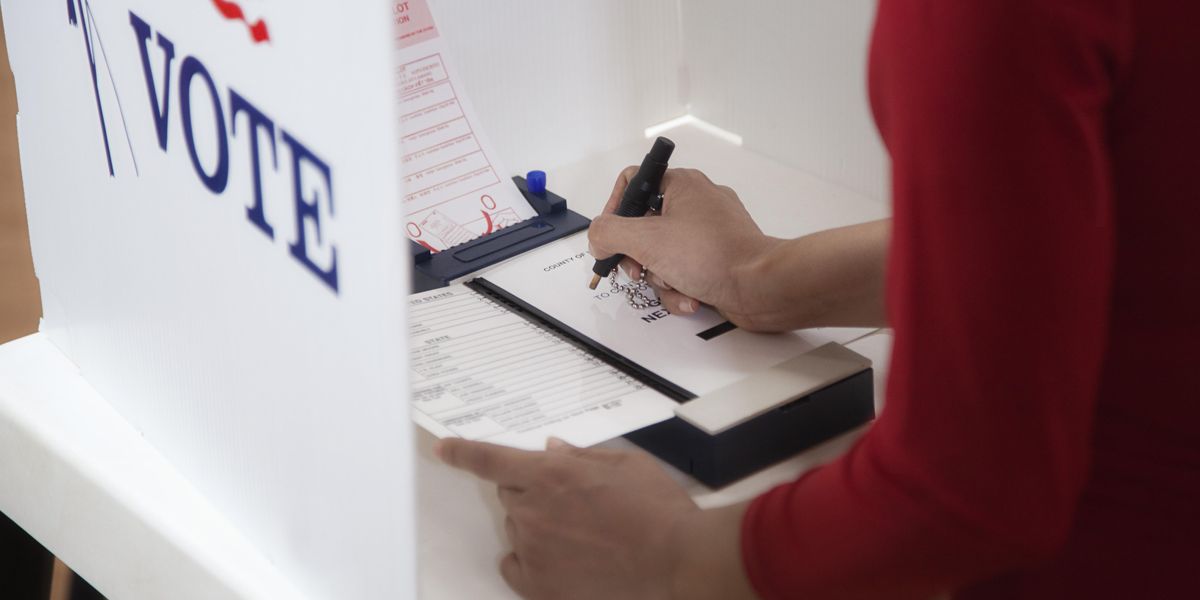 Hill Street Studios/Getty Images

Griffiths is the national editor of Independent Voter News, where a version of this story first appeared.

Could ranked choice voting soon arrive ino the nation's most populous state? That is the goal of a new coalition which officially launched earlier this week.

The California RCV Coalition introduced itself to the public Tuesday, at a point when ranked-choice voting is having a moment. RCV is the fast-spreading voting reform, and coalition members hope California will build on both the popularity and success of reform efforts.

---
"There has been a lot of momentum in the state," said Tom Charron, who represented the group in a recent interview with IVN. "We've been seeing the results of ranked-choice voting, and the positive effects it has had on local elections, but what there hasn't been is the momentum at a statewide level."

Charron said the goal of the coalition is twofold: Over the long-run, achieve statewide RCV adoption, and, in the short term,offer support to local RCV campaigns to spread the use of the alternative voting method in the state.

Coalition members understand that getting RCV passed at the statewide level is going to be a long game. Garnering the support and resources to launch such an endeavor in the largest state will take time, accoding to Charron says.

Sign up for The Fulcrum newsletter
Voters in the Golden State are not completely unfamiliar with RCV, so the coalition will have some foundation from which to work. RCV is already used in a handful of municipalities, including two major cities: San Francisco and Oakland. Albany, Eureka, and Palm Desert are slated to implement ranked-choice voting in 2022.

RCV allows voters to rank candidates in order of preference on the ballot. When voting is done, the first choice results are tabulated. If no candidate gets over 50 percent of the vote, an instant round of runoff is held. The last-place candidate is eliminated and their voters' next choice is applied to the totals. This process repeats until a candidate has at a majority of the vote. Proponents argue that such a system ensures the winner represents a majority while eliminating the cost of a runoff election.

Advocates also say the new voting method can help temper the hyper-partisanship that has become a stain on the U.S. electoral and political processes. RCV changes the incentive system when candidates have to think about appealing to voters to earn second, third, or fourth choice positioning. They can't tear down the voter's first choice, and they have to find commonality with other candidates in order to get the attention of voters outside their base of support.
"It's clear if we keep on this path, we're in store for a less functional future," he said. "Our government representatives are just going to be at each other's throats."

Opponents of RCV argue that the voting method is too complicated for voters to understand. Yet, advocates point to a history of exit polls in RCV jurisdictions that show voters like it and want to continue using it.

For example, New York City held its first RCV primary elections in June, and not only did the city see the largest turnout since 1999, but 77 percent of respondents said they want to keep using the voting method.

Charron also commented on the nonpartisan nature of ranked-choice voting. It is not a reform that explicitly benefits a single party, and it has garnered cross-partisan support. While some might point to the traditionally "blue" jurisdictions in which RCV is being adopted, it has also gained significant ground in traditionally "red" jurisdictions like Utah and Alaska, where it was adopted for statewide elections.

"Across the board, in terms of how [RCV] is implemented, there is no favoritism for one party or the other," said Charron. "It is supported by groups and individuals and elected representatives who are forward-thinking, and are looking to get more accurate representation, and they come from the left and the right."

Members of the California RCV Coalition also span the political spectrum, and the group will continue to bring in new members as they get to work on ranked-choice voting initiatives. The group's launch was a big milestone, and Charron says he expects many new individual supporters and volunteers to come in that will work directly with the coalition.

"We welcome anyone who is interested in promoting RCV in California to become a supporter and a volunteer for our organization, and have a voice in what our strategy is going to be," he said.