Travelogue: Americans are better than we're told
https://twitter.com/clementsjeff?lang=en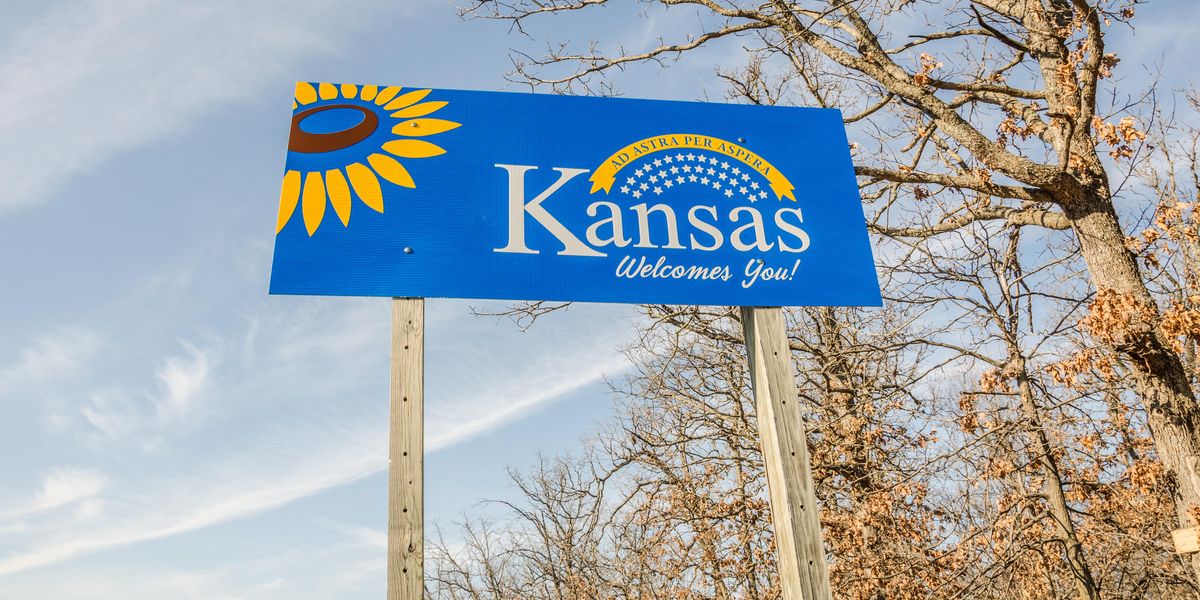 suesmith2/Getty Images

Clements is the president of American Promise, which advocates for amending the Constitution to allow more federal and state regulation of money in politics. He was previously an assistant Massachusetts attorney general.
---
This week, I passed miles of the windmills that have made Texas (if it were a country) fifth in the world for wind energy. I'm on the road across the country, meeting with American Promise volunteers and staff, talking with local representatives and media, and helping to launch our nonpartisan reform campaigns. Alongside the well-reported hard times of pandemic and division, frustration and fear, I've seen another story unfolding across our beautiful American land.
It's a story of resilience and hope, kindness and hard work. I've seen Americans, quite clear about our immense challenges, responding with a determination to fix our mess, rather than simply yelling at each other, or waiting for someone else to do it.
My trip began in Maine, where the morning sun first hits America. Through last year's election, many Mainers united in response to the U.S. Senate race, when they were overwhelmed by $200 million in outside money. Last month, I wrote about David Trahan, a Maine logger and Republican leader who runs the state's largest Second Amendment, conservation and hunting group; he wants a new amendment to the U.S. Constitution to limit the power of money in elections. In that, he's joined by Amy Cartmell and Jane Gallagher, who are organizing volunteers across the state, Tom Allen, a Democrat who served in Congress for many years, farmers like Jim Gerritsen, veterans like Dr. Rich Evans, and thousands of Mainers who will no longer be silenced "under an avalanche" of money from the national political donor class.
Sign up for The Fulcrum newsletter
Now Maine is engaged in a great debate about two kinds of power: the energy we need for our society and political power — who has it and who does not. The debate is re-arranging political alignments and coalitions to protect individual rights and the democratic process.
The energy debate follows a deal between Massachusetts and Hydro-Quebec to bring electricity from the Canadian corporation's hydroelectric dams in Canada to Massachusetts. Hydro-Quebec, wholly owned by the provincial government, is working with CMP/Avangrid to run the electricity from Quebec through a "corridor" of high-voltage transmission lines across Maine. CMP is part of Iberdola Group, a multinational energy company based in Spain. As with Hydro-Quebec, Iberdola has foreign government ownership, including the Qatar Investment Authority.
Many in Maine oppose the corridor. Others argue that it's a good response to the climate crisis. But no matter what Mainers think of the corridor, they seem to agree that foreign governments should not be spending corporate money to have undue influence in the debate. But that's exactly what's happening, with $60 million spent so far.
In response, Maine Republicans, Democrats and independents have joined Protect Maine Elections and American Promise in a citizens' initiative to prohibit foreign government interference in the state's elections, and to charge the Maine delegation in Congress with breaking the partisan logjam to get an anti-corruption constitutional amendment passed.
"We'll eliminate foreign government interference and corruption in our elections with passage of this initiative," says Rick Bennett, a Republican state senator. Ben Sprague, an independent who served as mayor of Bangor, adds, "We're tired of foreign governments and wealthy interests playing games with our elections." Democrats like Nicole Grohowski and Kyle Bailey, who led the successful adoption of ranked-choice voting in Maine, are helping to lead the charge. They are mobilizing people to collect more than 63,000 signatures to put the question on the 2022 ballot.
From Maine, I went southwest to Pennsylvania for a Constitution Day launch of American Promise's Stand With Pennsylvania campaign to bring people together to take on the common foe of corruption. Next, I met volunteers through Ohio, Minnesota and into Kansas, where I caught up with Alan LaPolice, who's on our staff. Alan's a combat veteran, a fifth-generation Kansas farmer, educator, husband and father of three children. He joined American Promise from the Veterans Affairs Department and brings his passion and service for this country with him.
We headed to Green Bay, Wis., to see Judy Nagel and Howard Hauser, who are businesspeople and civic leaders in the region. In Green Bay, they brought together businesspeople, students, veterans and others in the community in a forum sponsored by American Promise and the Rotary. They came together to talk about the crisis of corruption and broken government — and to pledge to fix it.
Judy, a Democrat, says, "Pay-to-play politics harms economic growth and innovation." Howard, a Republican, points out that "76 percent of political spending in the U.S. comes from just 0.1 percent of the population." He added: "There's a growing belief that government is not run for all of us, it's run for the very few." Both want all Americans heard and represented.
A few days later, in Wyoming, I met at the Laramie Public Library with Ken Chestek, a University of Wyoming law professor who recently ran for office for the first time, and a group of local citizens. They're working with others across "the Equality State" to "restore the voices of Wyomingites."
In New Mexico, I visited with Jarratt and Dinah Applewhite at their home in the vast open country outside the town of Lamy. We walked amidst Jarratt's horses, and he showed us the old windmill he repaired to restore a watering hole, bringing back fauna and wildlife to the ranch. Jarratt says America would be well-served if "urban progressives talked with cowboys and environmental activists talked with farmers who steward the land." He'd like to see a shared American narrative of progress and prosperity, freedom and equality.
A couple of years ago, Jarratt ran for office as an independent candidate for the New Mexico House of Representatives. With no political experience and no party backing, he won over 40 percent of the vote. He didn't win the race but, as he later wrote, "It's exciting to be alive when more and more people realize that our democracy isn't working and needs to be revitalized."
Now Jarratt's connecting with Manu Meel, another friend I saw on my travels. Manu graduated from college last year and leads the fast-growing Bridge USA network of high school and college students. He and his young colleagues are determined to bring a new kind of leadership and honest discourse to American politics. Jarratt and Manu reflect the new crossing and reweaving of our geographic, demographic, political and generational lines.
In New Mexico, as my wife and I helped Jarratt and Dinah plant some indigenous wildflowers around their new pond, the early evening sky glowed with purple, orange and red light spreading in all directions. Jarratt said, "Out here we get the colors of the sunset in the West and the East at the same time. Same thing with the sunrise — all directions."
East and West. North and South. We will set or rise together.