Alaska's failed constitutional convention campaign finance marketplace & election legislation in 2023
Welcome to The Fulcrum's daily weekday e-newsletter where insiders and outsiders to politics are informed, meet, talk, and act to repair our democracy and make it live and work in our everyday lives.
---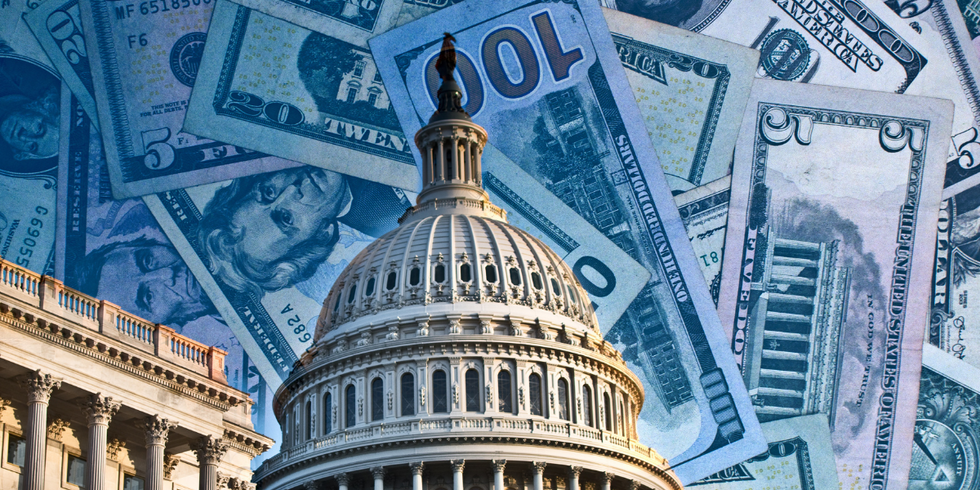 Alaska's constitutional convention spending spree illustrates the failure of America's one-size-fits-all campaign finance legal regime for ballot measures, which is based on disclosure. Let us call the current regime "The Marketplace of Ideas Regime" or MOIR, for short. MOIR's premise is that there is a viable marketplace of ideas so that disclosure of campaign contributors will meaningfully rein in the harmful democratic effects of entrenched economic power.

In recent decades, the track record of convention referendums illustrates that, as in Alaska, campaign finance disclosure for convention referendums may suffer from extreme, systemic collective action problems leading to MOIR failure. On the one hand, bipartisan groups of America's most powerful special interest groups in conjunction with state legislatures can form a cartel to preserve their veto power over constitutional reforms. On the other hand, those seeking democratic reforms that are popular but the legislature won't pass appear to suffer from severe collective action problems.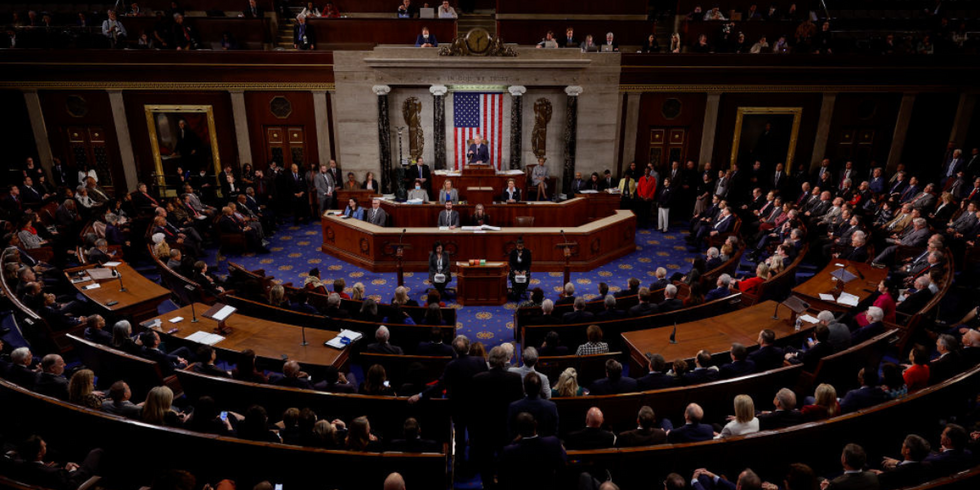 With the exception of important updates to the rules for counting electoral votes, Congress failed to pass meaningful changes to election laws in recent years. With Republicans running the House and Democrats controlling the Senate, it would take a Herculean bit of bipartisan negotiations to pass anything related to voting rights over the next two years.
But that hasn't stopped a number of House members from introducing election-related legislation early in the 118th Congress.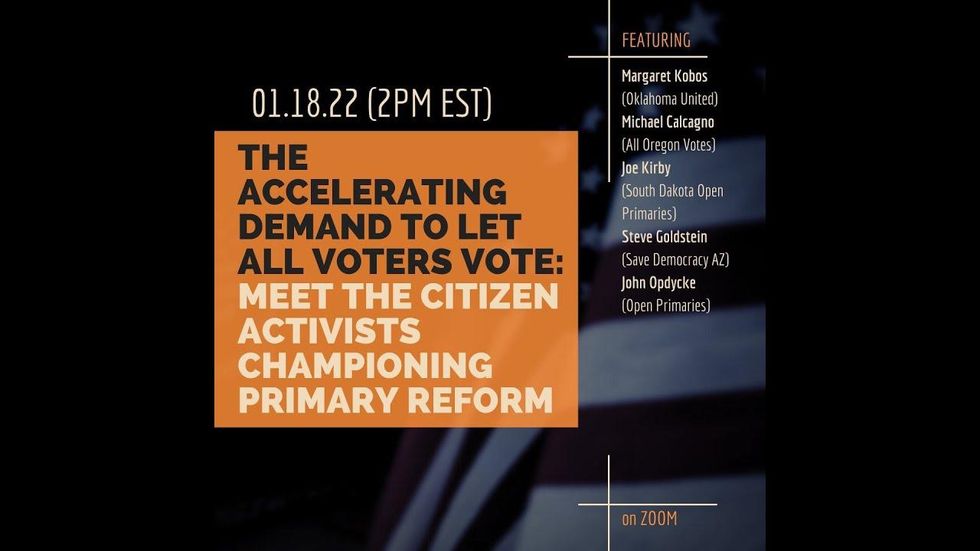 After a major year of progress, where we saw Maine adopt open primaries and Nevada vote to enact nonpartisan open primaries, over a dozen states are birthing local movements grounded in reforming the primaries. Several will likely be on the ballot in 2024.
The strength of this explosion in activity is that it is organic, decentralized, and powered by very different types of Americans with diverse politics, concerns, and solutions. The discussion features Margaret Kobos (Oklahoma United for Progress), Michael Calcagno (All Oregon Votes), Joe Kirby (South Dakota Open Primaries) and Steve Goldstein (Save Democracy AZ). Open Primaries President John Opdycke hosted the discussion.